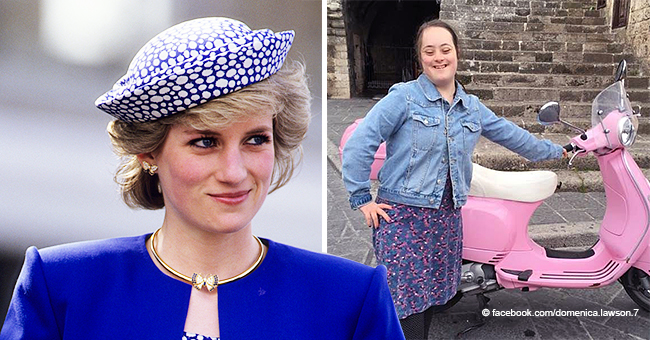 facebook.com/domenica.lawson.7
Meet Domenica Lawson, Princess Diana's Goddaughter with Down Syndrome Whose Mom Was Di's Confidante
Princess Diana's goddaughter, Domenica Lawson, who has Down Syndrome, is all grown up. Her mum, Rosa Monckton was Di's confidant, and she remembers the life lessons the people's Princess taught her.
Rosa Monckton was Princess Diana's close friend and confidant. The two were close enough that the late Princess became the godmother to Monckton's daughter, Domenica Lawson. At 24, the young lady who has Down Syndrome is grown up and finding her place in the world.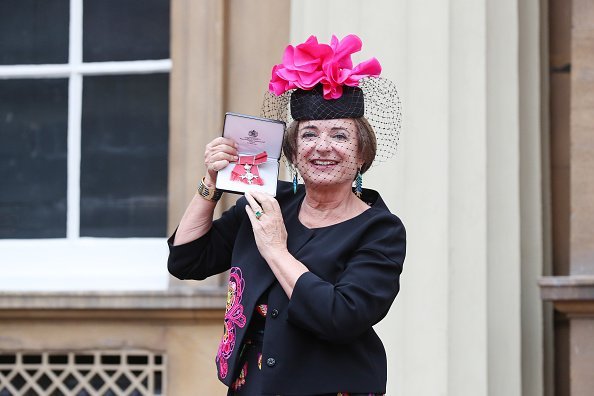 Rosa Monckton, a friend of the late Diana, Princess of Wales, poses for a photo after receiving an MBE by Queen Elizabeth II | Photo: Getty Images
LAWSON IS GAINFULLY EMPLOYED AND PROUD OF IT
In a recent interview and photoshoot with "Hello! Magazine," the young lady who started working at Pavilion Garden Café in Brighton two months ago, gushed about the joys of being gainfully employed and getting paid for the first time. She said:
"I love working here; it's amazing. When I first got my pay packet, I felt happy and overwhelmed."
To celebrate, the young lady took her mum, dad, Dominic, and sister, Savannah, out for drinks during a family vacay to Cornwall. Lawson also told the news outlet that she got make-up for herself.
Applauding her daughter's achievement, Monckton said:
"[Domenica taking us out] was a big deal for us. It's extraordinary because even I, her mother, didn't realize how much her first pay packet would mean to her."
She added that the young employee leaped around, saying:
"Look, I've got money!"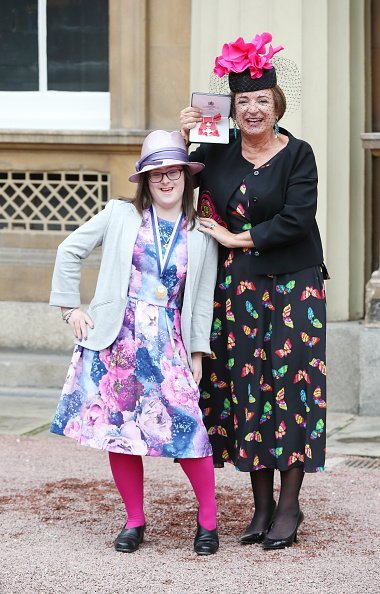 Rosa Monckton with her daughter Domencia, goddaughter of Princess Diana, after she was awarded an MBE by Queen Elizabeth II | Photo: Getty Images
PRINCESS DI WOULD BE PROUD
The mum-of-two added that Lawson has blossomed since she started working, and chalked it down to the fact that people believed in her daughter, and gave her a chance.
The Brit also believes that had Princess Diana lived, she would be proud of her goddaughter's accomplishments. Monckton said:
"If Diana could see what she has achieved, considering the encouragement that she gave in the two years she knew her, she would have been incredibly proud."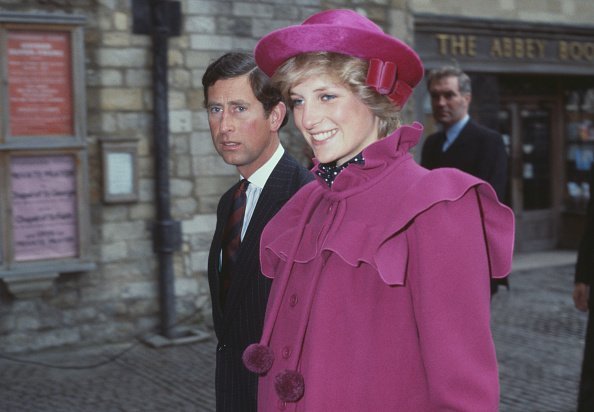 Prince Charles and the Princess Diana at Westminster Abbey, London, for a centenary service | Photo: Getty Images
MONCKTON IS A CAMPAIGNER FOR THE RIGHTS OF CHILDREN WITH CHALLENGES
Lawson got her job after going through job placement internship through her mother's charity organization, Team Domenica. The nonprofit works with young people and those with challenges in finding employment and Monckton got inspired to create it after her daughter could not find a job due to her condition.
The Brighton resident is equally fighting to have the Mental Capacity Act change to enable parents to make decisions for their children who have learning challenges.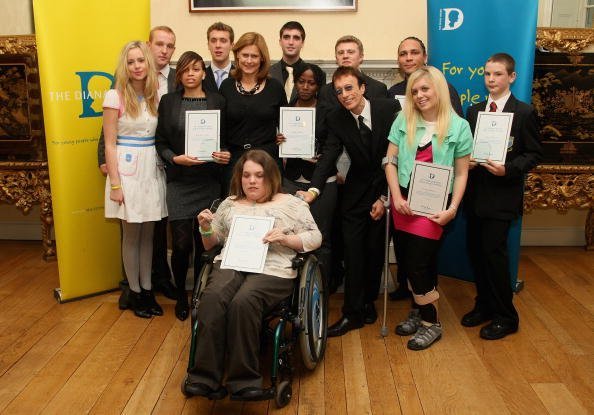 Rosa Monckton with recipients of Princess Diana's Award | Photo: Getty Images
She once said that no one warned her family that one day, the state would prevent them from giving their child the care she needs. Through every challenge, Monckton holds on to Diana's words:
"A mother's arm is more comforting than anyone else's."
As a result, Lawson has a reliable support system, and all things being equal, she'll continue to thrive.
Please fill in your e-mail so we can share with you our top stories!