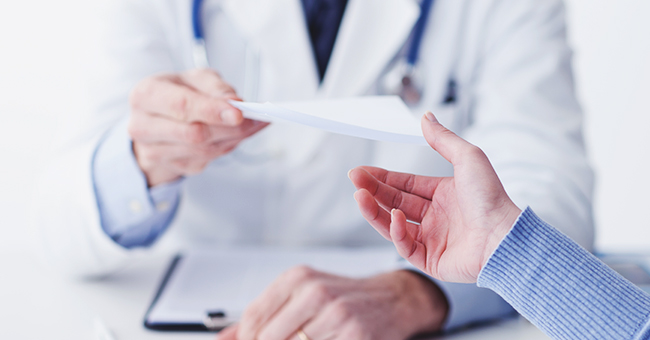 shutterstock.com
Daily Joke: A Mother Took Her Child to the Doctor with an Earache
A doctor found out the hard way that he should always write the dosage prescriptions in full for his patients after his encounter with a woman and her child. The woman had brought her child, who had an earache to the doctor for examination.
A woman's child was suffering from a health issue and was always crying. The disturbed mother quickly took her child to the family doctor. On getting to the clinic, the doctor examined the child and immediately determined he was suffering from earache.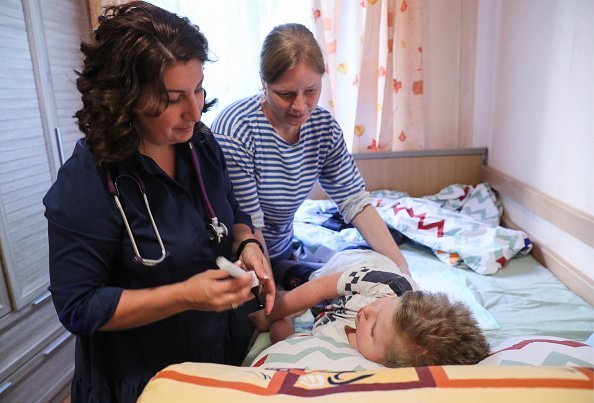 A doctor and her assistant taking care of a young child | Photo: Getty Images
The doctor quickly wrote down a prescription for ear drops for the child and handed it over to the woman, who in turn took it to the pharmacist.
In the prescription, the doctor directed that two drops of the prescribed ear drops should be put in the child's right ear every four hours. However, he failed to write the word, "Right" in full, instead choosing to abbreviate it as a circled "R."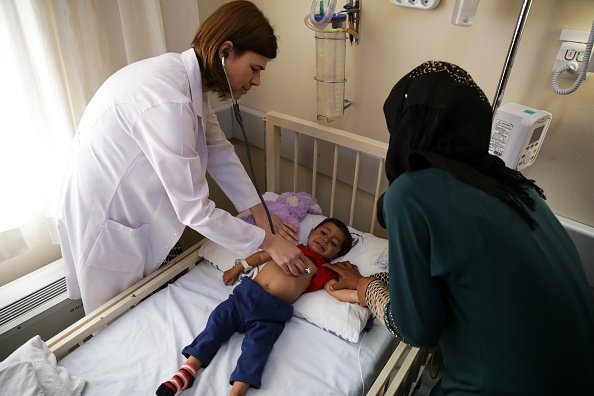 Photo of a Doctor examining a young child | Photo: Getty Images
Some days passed, and the woman came back to the doctor with her child. The child was still suffering from the earache, a phenomenon that shocked the doctor.
The worried mother complained her child still had the pain, but that his buttocks had gotten greasy. The doctor was perplexed at this information and doubted the woman.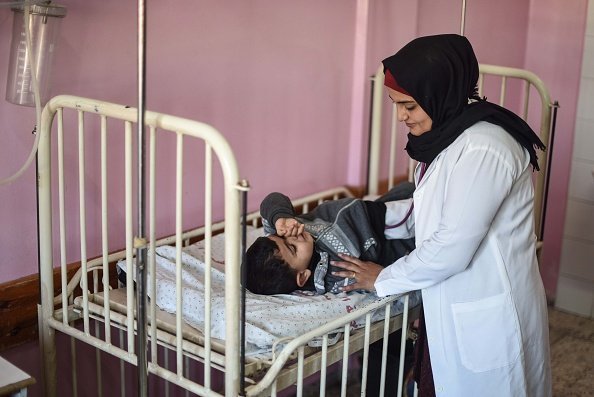 Photo of a Doctor taking care of a child | Photo: Getty Images
He asked her to give him the ear drops he had prescribed. Immediately he saw the label on the bottle, the doctor realized what the issue was. The pharmacist had written the words: "Put two drops in R ear every four hours," confusing the woman who interpreted it as rear.
One must feel for the sick child, who had ear drops put into his bottom. Now, the doctor would at least know better than to use abbreviated words in prescribing drugs for his patients.
Please fill in your e-mail so we can share with you our top stories!