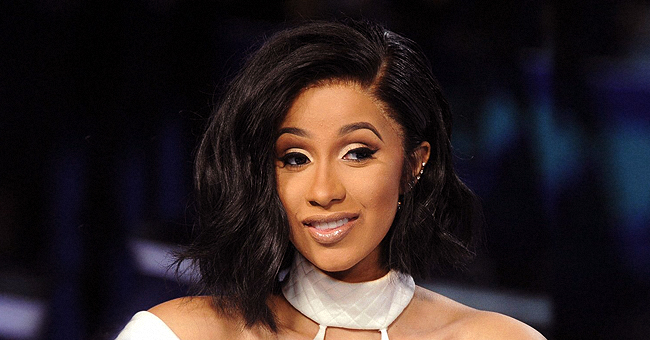 Getty Images
Cardi B Gets Real on Why Guys Used to 'Fall in Love' with Her: 'I'm Really like That Homie'
Cardi B reveals why she thinks most men are attracted to her, and how that landed her a husband like Offset in a casual video she posted on her Instagram page.
Cardi B is one of the most popular rappers in the game right now, and a lot of her followers are male. In a recent video, she opens up about how she's been able to charm men through the years, beginning when she was working as a stripper.
"They used to fall in love with me."
Cardi's Vibe
She then shares that she has a "[expletive] vibe, " and is an "unforgettable, unexplainable homie" that people like to talk to.
According to the rapper, this "charm" is what landed her a husband like Offset. Cardi also adds that while other women are cute, they just don't have the same "vibe." As for the fact that many men gush about her, she isn't surprised because she is someone people can talk to and laugh with - and that charm has hooked people even after she got with Offset.
However, while she knows she has that attractive "vibe" that has people falling in love with her, men couldn't believe that someone like her existed so they'd look for other women. In the end, though, Cardi says that they all "come back."
Fans In Agreement
The "Bodak Yellow" rapper's fans were quick to agree with her on Instagram, praising her for her candidness and her confidence.
"@lovegoddess29: TELL EM CARDI!!!! I freakin' LOVE IT when people speak their truth! Ratchet or not, I will always be a fan of your personality! Much love from NYC! *infinity round of applause"
"@alicia.albrecht34: You're one of a kind! Love u cardi"
"@indiraao: it's all about the vibe"
Cardi is one of the most well-loved rappers in the industry, not just because of her talent and catchy songs, but because she is real. She's never been afraid to speak her truth, and it brings joy to so many people.
Cardi's VMA Win
Before her video announcement, Cardi came home a winner from the recent MTV Video Music Awards, where she bagged the "Best Hip-Hop Video Award" from the show.
While she skipped out on the red carpet, she made an appearance to accept her award, sporting a burgundy gown with a plunging neckline that had her looking like a winner indeed.
During the award speech, she made sure to thank her team for all the work they've done to make sure the music video was a success. Cardi was nominated in four different categories, including best hip-hop video, best dance video, best artist, and best pop video, but she came home with just one.
Please fill in your e-mail so we can share with you our top stories!