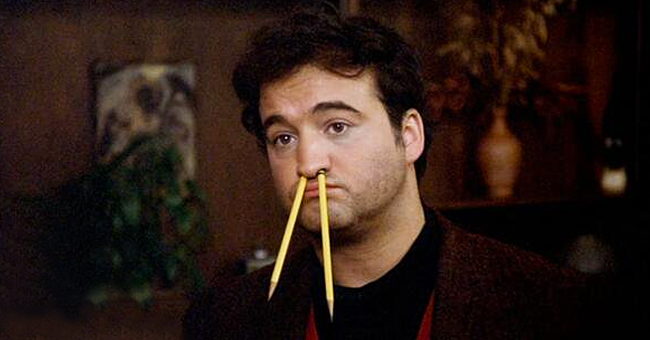 twitter.com/ThatEricAlper
John Belushi: 'The Blues Brothers' Actor's Life and Final Days
Belushi is one of the original cast members of the famous comedy show, "Saturday Night Live." Like nearly every unfortunate celebrity death from decades past, his demise was untimely and caused by a drug overdose.
John Belushi is regarded as a legend in the entertainment industry. His final days have made good fodder for the media even decades-long after his death.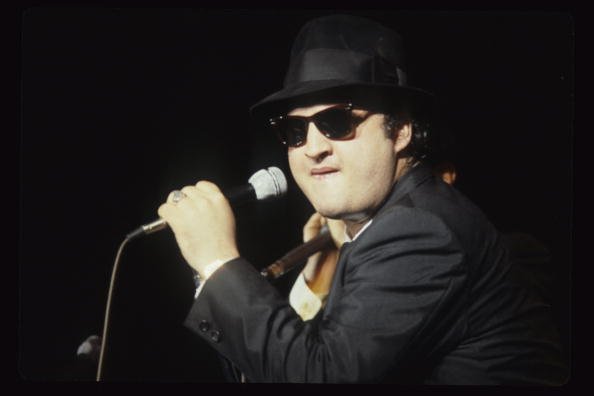 John Belushi aka Jake Blues of The Blues Brothers performs live at The Winterland Ballroom in 1978 in San Francisco, California | Photo: Getty Images
Belushi passed away on March 5, 1982, in a bungalow at the widely famed Chateau Marmont situated in Los Angeles, California. At the time of his untimely demise, Belushi was at the peak of his career, and that heightened the shock that came with the tragedy.
The forensic investigations made to ascertain the exact cause of his death came forward with reports that Belushi died from an accidental drug overdose. It was allegedly a combination of cocaine and heroin, also known as "speedball."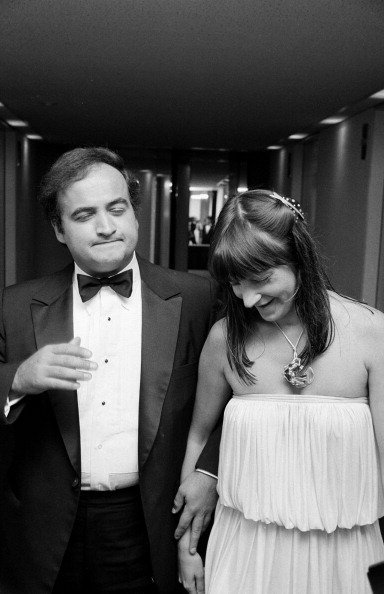 Late actor John Belushi who led a very controversial life of drug abuse was spotted out with his wife before his demise | Photo: Getty Images
BELUSHI STRUGGLED WITH DEPRESSION
Belushi spent his final week in the environs of Hollywood's Sunset Strip. It seemed that his way of fighting the depression was becoming a party animal.
Alongside his struggle to sustain his acting career, Belushi spent his final days going from party to party.
BELUSHI HAD BEEN MORE ANGRY THAN DEPRESSED AROUND THE TIME OF HIS DEATH
According to reports, his wife, Judy, had heard very little of him back then. The last she heard of him was a day before his demise, March 4.
In a 1984 biography titled "Wired: The Short Life and Fast Times of John Belushi," Judy recalled that he sounded better – more frustrated than depressed – but she knew his drug use had been out of control.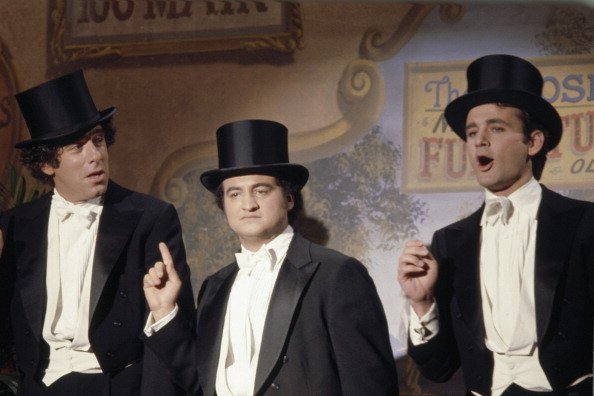 Elliott Gould, John Belushi, Bill Murray during the monologue on April 16, 1977 | Photo: Getty Images
ACTOR ROBERT DE NIRO WAS ONE OF THE LAST PEOPLE TO SEE BELUSHI ALIVE
Belushi was an important figure in Hollywood, and he had a large circle of celebrity friends. Exclusive reports share that the day before his death, actors Robert De Niro and Harry Dean Stanton stopped by Belushi's bungalow to urge him to go to dinner with them.
The comedian was, however, too disoriented to as they met him doing drugs with his drug addict close pal, Cathy Smith. De Niro reportedly stopped by later for a brief interaction before returning to his suite at the Chateau Marmont sometime after 3 am.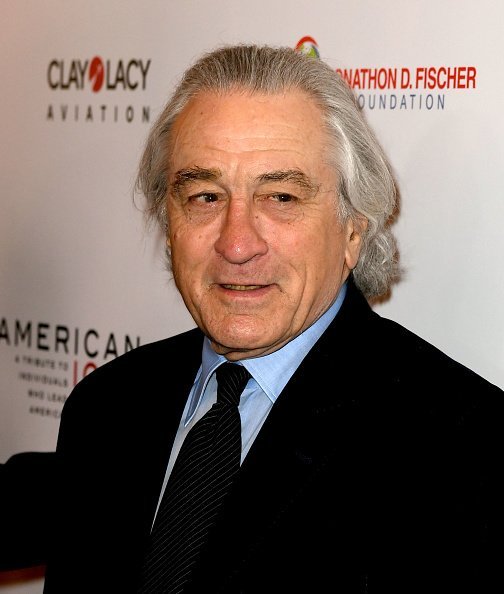 Robert De Niro arrives at the American Icon Awards at the Beverly Wilshire Four Seasons Hotel on May 19, 2019 in Beverly Hills, California | Photo: Getty Images
CATHY SMITH IS CHARGED WITH INVOLUNTARY MANSLAUGHTER
Cathy Smith, a rock groupie, and drug addict, who sometimes supplied Belushi with drugs is thought to be the very last person to see the star alive. Reports have it that she had been procuring drugs for and administering shots to Belushi.
All of the times, Belushi was visited at the Marmont day before his death, Cathy was present. According to Wired, Smith checked on Belushi at around 10 am before departing the bungalow, taking the syringe and spoon they had been using.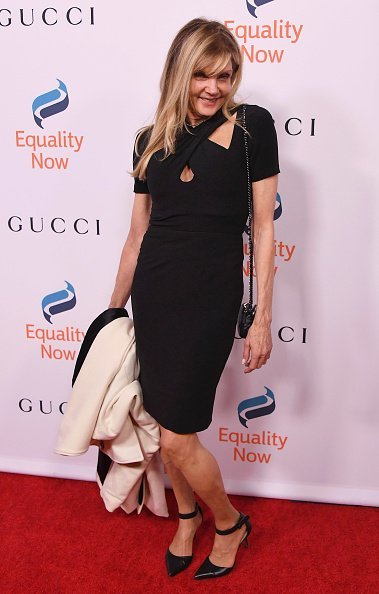 Kathy Smith attends Equality Now's Annual Make Equality Reality Gala at The Beverly Hilton Hotel on December 3, 2018 | Photo: Getty Images
Some two hours later, Belushi's trainer, Bill Wallace, entered Belushi's Chateau Marmont apartment using a spare key he had. He reportedly found Belushi on his bed and unresponsive. He made efforts to revive the star by doing CPR, but it was to no avail.
On arrival at the scene, emergency services declared the promising entertainer dead. When Smith returned to the bungalow, she was questioned by police and released.
She would later be charged with murder and drug-related offenses after confirming that she had supplied and injected "speedballs" to Belushi. Smith spent 15 months in prison after pleading guilty to involuntary manslaughter.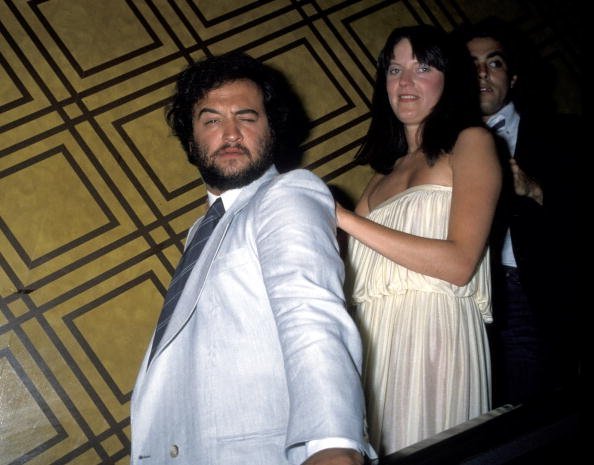 Late actor John Belushi who led a very controversial life of drug abuse was spotted out with his wife, Judy Jacklin before his demise | Photo: Getty Images
Long after his demise, Belushi is considered a legend when it comes to comedy. His legacy has indeed grown but Judy, his widow, shares that:
"It would be refreshing to have a story that actually celebrated John's beautiful life: his courage to forge the life he dreamed in an unfamiliar landscape, his dedication to his craft, his epic friendships, and loving temperament."
May his soul rest in peace.
Please fill in your e-mail so we can share with you our top stories!