Duane 'Dog' Chapman Has Seven Grandchildren. Meet the Ones Who Carry His Legacy
Duane Chapman has a lot to be thankful amid the horrific pain he's still going through. His seven grandchildren are all beautiful little people.
Duane Chapman, 66, just went through one of the most painful losses that anyone could experience. Beth, his wife of 13 years, passed away on June 26 due to throat and lung cancer. 
The devastation may never go away for the bounty hunter, but he will be gaining lots of joy in other ways. Chapman has seven grandchildren who no doubt help brighten his dimmed world. 
First Marriage and Dylan
It's no secret that Duane was married several times before finally tying the knot with the love of his life whom he had dated on and off over the years. 
His first marriage was to La Fonda Sue Darnell in 1972. The two share children Duane Lee and Leland Blane Chapman. Dylan Chapman is Duane Lee's son and is among his father Duane's first grandchildren.
Dakota, Cobie, and Leiah 
Leland gave his dad two grandsons, Dakota, 24, and Cobie, 18, as well as one granddaughter, Leiah Breanna, nine. Cobie is pictured above.
Dakota is the first to have given Duane and his late stepmother Beth their first great-grandchild, whose name we still don't know. We do know that he's adorable though.
In January 2019, photos of Beth holding the newborn boy gave fans a brief respite from the anxiety of the cancer battle. Dakota is a proud father to his gorgeous bubbly son. 
Leiah is the baby of Leland's family, but the young girl is already a mirror image of her bounty-hunting dad. Leland is part of his father's team and can be seen in WGN's "Dog's Most Wanted."
Second Marriage
After divorcing in 1977, Duane got married to Ann Tegnell and had three more children. Sadly, their first son Zebediah died soon after he was born in 1980. 
The pair also had Wesley Chapman and James Robert Chapman who both were estranged from Duane until adulthood. There are currently no reports that either of the two men has children. 
Third Marriage
Duane Chapman's third marriage was to Lyssa Rae Brittain in 1982. It was one of his longest, ending in 1991. The pair welcomed Barbara Katie Chapman, Tucker Dee Chapman, and Lyssa Rae Chapman together.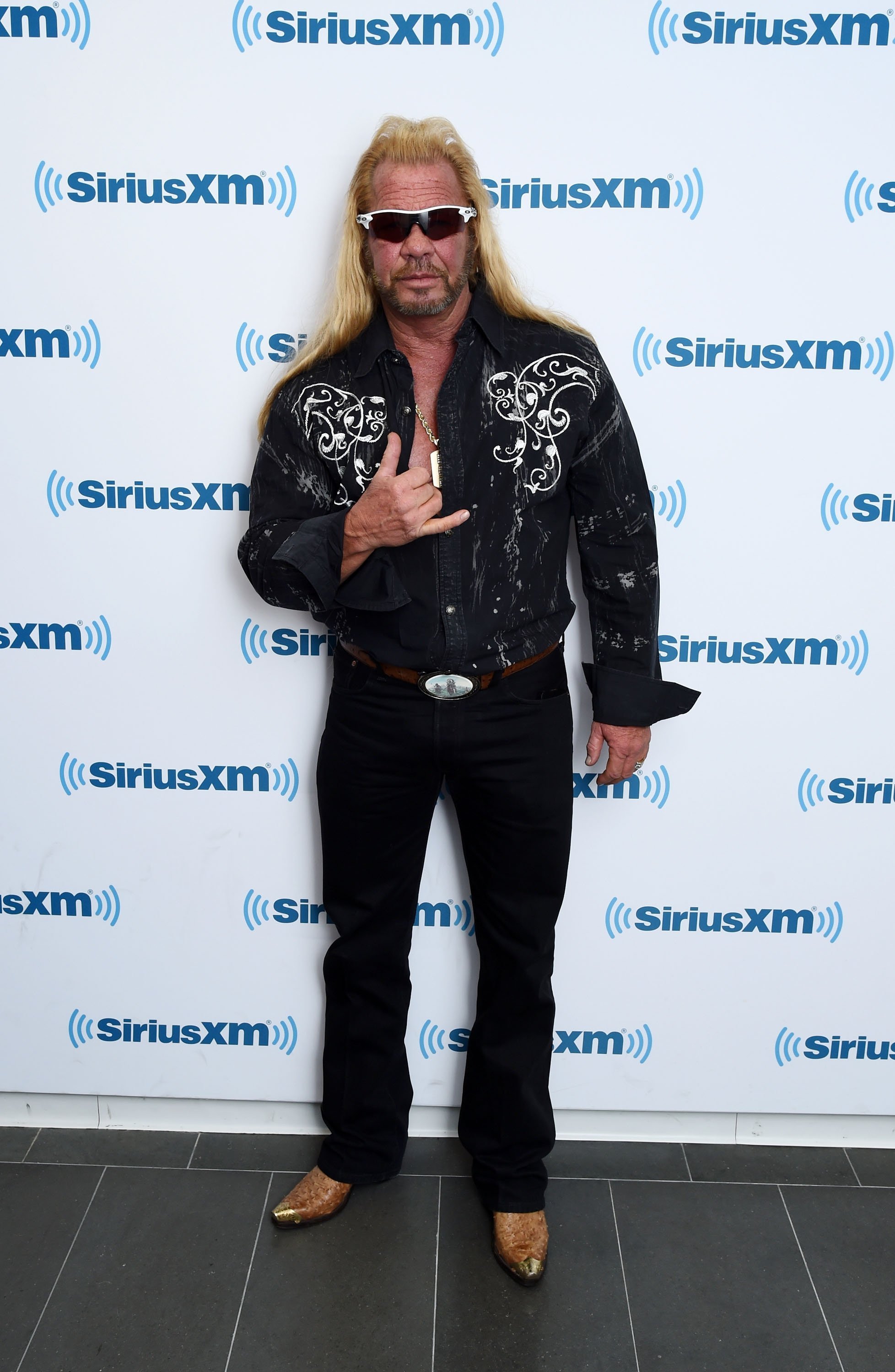 Tragedy struck Duane again in 2006 when Barbara, 23, died in a car accident the night before Duane and Beth got married. They continued the wedding as planned amid their grief.
Abbie and Madalynn
Lyssa gave Duane two grandchildren, Abbie Mae, 17, and Madalynn, 10. Abbie looks just like her mother already and just attended her senior prom back in April.
As for Madalynn, she seems to be a gymnast in the making based on a May photo her mother uploaded to Instagram on Mother's Day.
Travis Drake Lee Mimms
Another one of Duane's grandchildren is from his late daughter Barbara. She had her son Travis back in 2002 in Alaska. The boy lives with his father Travis Sr. in Hawaii.  
Fourth and Fifth Marriage 
Duane went on to marry Tawny Marie Chapman in 1992, four years after their first meeting. Their marriage lasted two years before they separated and then officially divorced in 2002. They had no children.
In 2006, Alice Elizabeth "Beth" Barmore wed her longtime lover Duane at a Hilton Hotel in Hawaii. They would go on to star together in the "Dog the Bounty Hunter" series and became household names.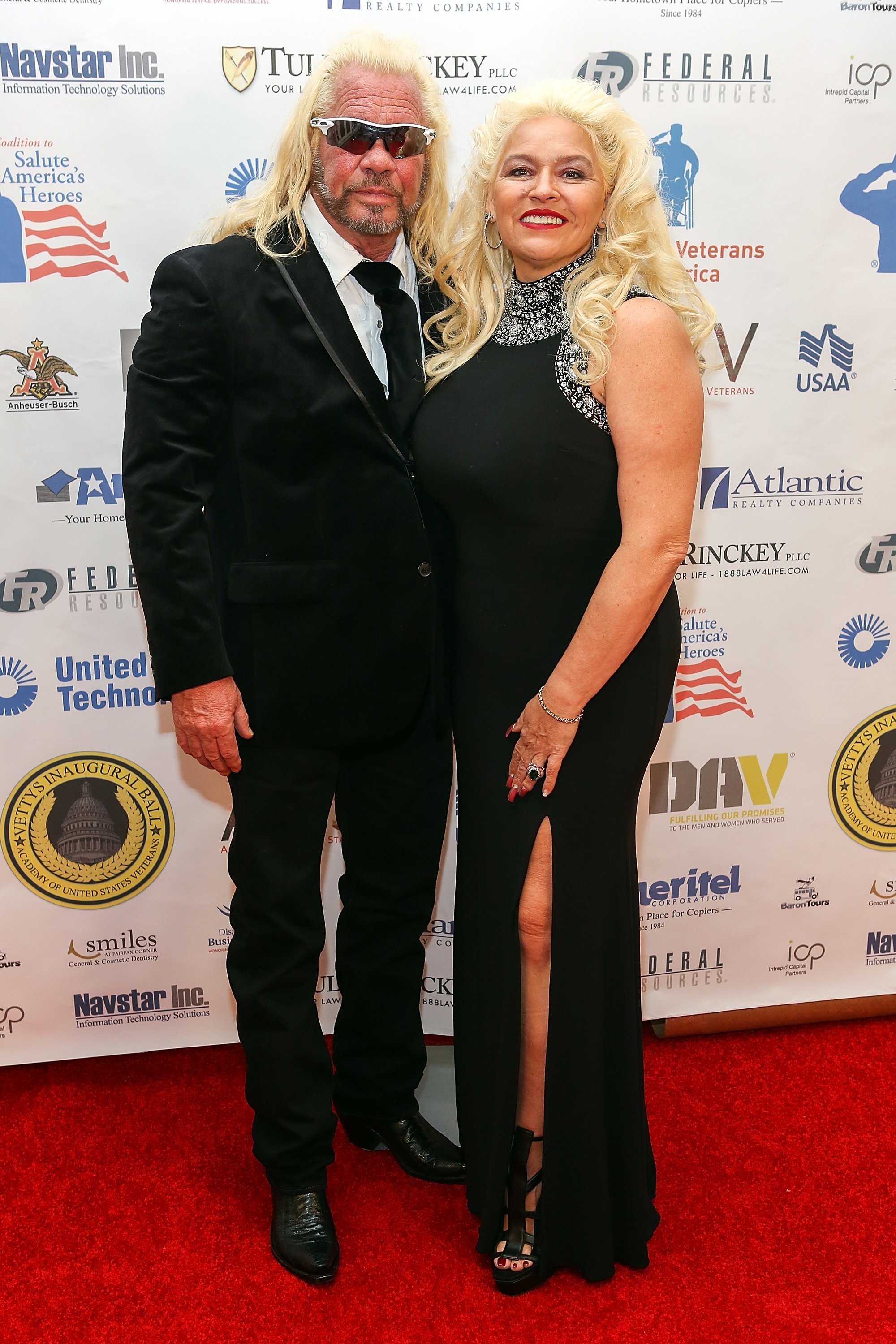 Beth and Duane had two children, Bonnie Joanne Chapman, 20 and Garry Chapman, 18. So far, neither has given the couple any grandchildren, but it seems to be a matter of time before Beth's legacy continues on through some more grandchildren.