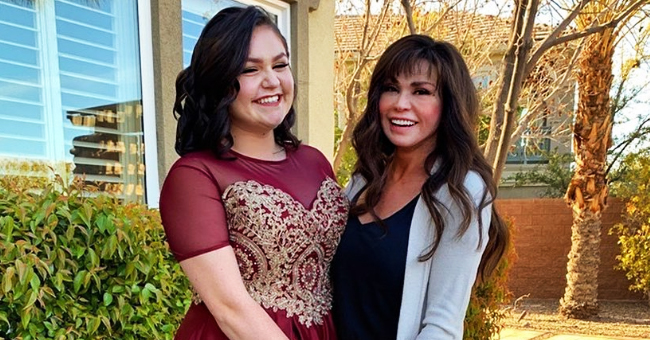 instagram.com/marieosmond
Marie Osmond Shares Birthday Wishes to Her Youngest Daughter Abigail Noting Her Disbelief That the Teen Was Now 17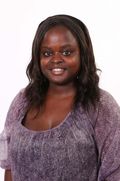 Marie Osmond just celebrated her daughter turning 17-years-old. The proud mother can't help sharing about how surprised she is that her youngest child is growing up so fast.
Marie Osmond is one of the busiest women in Hollywood; she is a country music legend, television personality, doll designer, actress and business woman.
Establishing her career from the time she was a toddler preforming with her family on stage, Osmond has always maintained that her greatest accomplishment has be raising her eight children.
Sharing her excitement that her youngest child has turned 17-years-old, she writes:
"#HappyBirthday to my precious baby girl Abby. I can't believe you're 17…??What an amazing young woman you are! I'm so proud of you sweetheart and I love you with all my heart!!!"
Wearing a marron and gold embroidered statin dress, Osmond holds her daughter's hand. Their excitement for the party celebrations beams off their faces.
Out of her eight children, Abigail is one of five children Osmond adopted when they were young. She shares a close bond with her youngest, telling PEOPLE, a conversation she had with Abigail when she was 16-years-old and holding back tears she says:
"They're so sweet. How many 16-year-olds tell you they love you? It's hard when you have to work — I was the provider, so for my children to understand that and love me and care enough about me…"
The proud mother of eight makes running a huge household look easy, gushing over her children she says:
"They're all really hard workers and they are kind to each other and try really hard to be kind to people. Some of my kids are adopted and I can't remember which ones, but some of them are more like me than my biological and I'm like, I know why God sent you to me!"
She has so many things to be thankful for; rising to fame with her family, "The Osmond's," from the time she was three-years-old, she is still a legendary performer. It is reported, Osmond and her Brother Donny will end their 11-year tenure at the Flamingo Hotel in Las Vegas, in November, 2019.
Please fill in your e-mail so we can share with you our top stories!