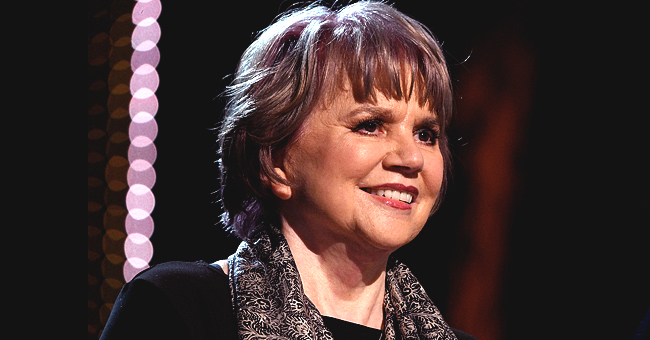 Getty images
Linda Ronstadt on Losing Her Singing Voice to Parkinson Disease: 'It's like Not Having a Leg or an Arm'

For 11-time Grammy winner Linda Ronstadt, losing her singing voice is like missing an entire limb since her whole career was based on her invaluable musical talents.
Ronstadt, 73, was the "Beyonce" of her time according to a fellow singer who was interviewed in the documentary "Linda Ronstadt: The Sound of My Voice."
The feature, which premiered last Friday, focused on the life of one of the most diverse singers who rocked the 70s and 80s before getting diagnosed with Parkinson's disease in 2013.
Ahead of the documentary's release, Ronstadt spoke to People about the onset of her condition which left her without a voice four years after the diagnosis.
"It felt like something was wrong, but I couldn't tell what it was," she explained. The "Blue Bayou" singer chalked up her sound issues to her headphones, the microphones, and finally, her voice.
"It got slowly, steadily worse," she described. Her attempts to record two albums post-diagnosis were a struggle, but she was told that it was just "nerves" causing the setback.
Later, a neurologist diagnosed her properly and Ronstadt came to terms with the fact that she had to learn "how to live with it." Her voice deteriorated until it was completely useless for singing.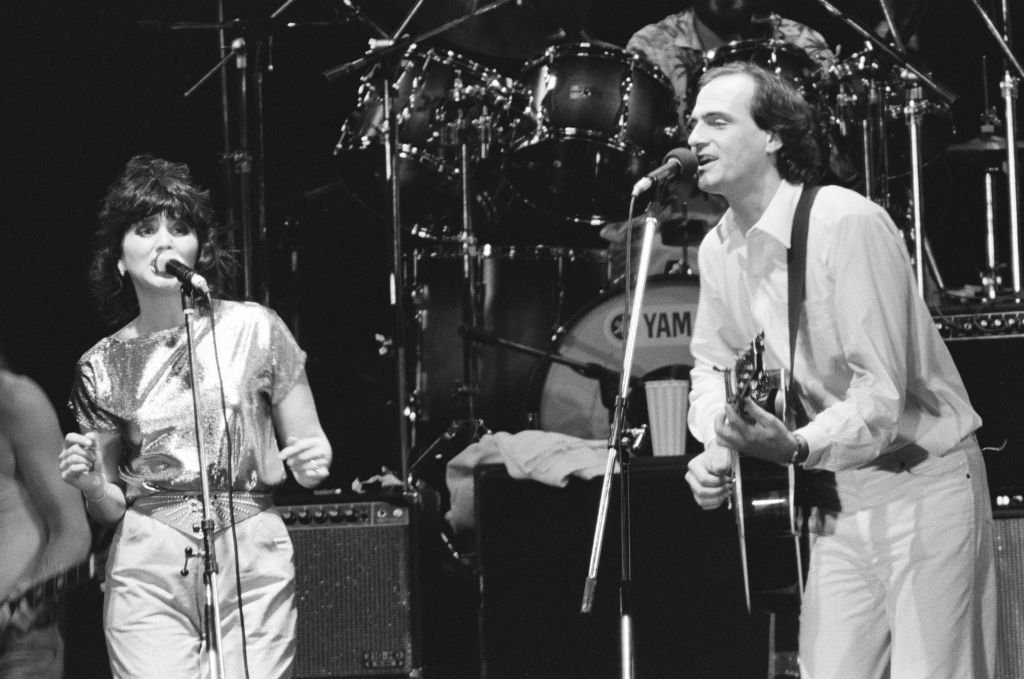 Linda Ronstadt and James Taylor singing at the California Live tour in Kanagawa, Japan on September 11, 1981 | Photo: Getty Images
The "It's So Easy" singer said that losing her voice is "like not having a leg or an arm, but there's nothing [you] can do about it." Of course, prosthetics are used by many people who lose their limbs.
But what can replace a singing voice? Ronstadt accepted the drastic change and further had to adjust to a loss of mobility when her body began to fail her.
These days, she says, she goes out "about once a year." This year, one of her outings was to the MusiCares Awards back in February where she presented a prize to Dolly Parton.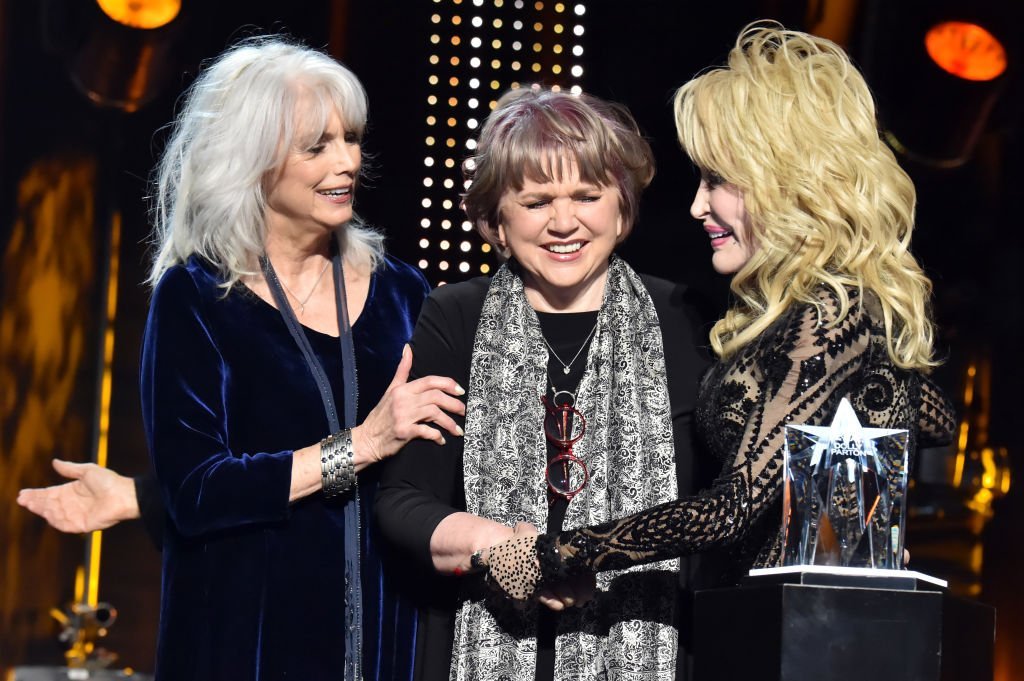 Emmylou Harris and Linda Ronstadt present Dolly Parton with an award at MusiCares Person of the Year in Los Angeles, California on February 8, 2019 | Photo: Getty Images
Unfortunately, Ronstadt's friend was not fully aware of the seriousness of her condition. She recalled nearly falling over when Parton hugged her.
When Ronstadt held onto Parton's award pedestal, the trophy fell and was shattered into pieces. Parton "was a good sport" and reportedly "took the pieces home," said Ronstadt.
In a previous interview with People, Ronstadt elaborated on her experience with Parkinson's, this time speaking about pain and inconvenience.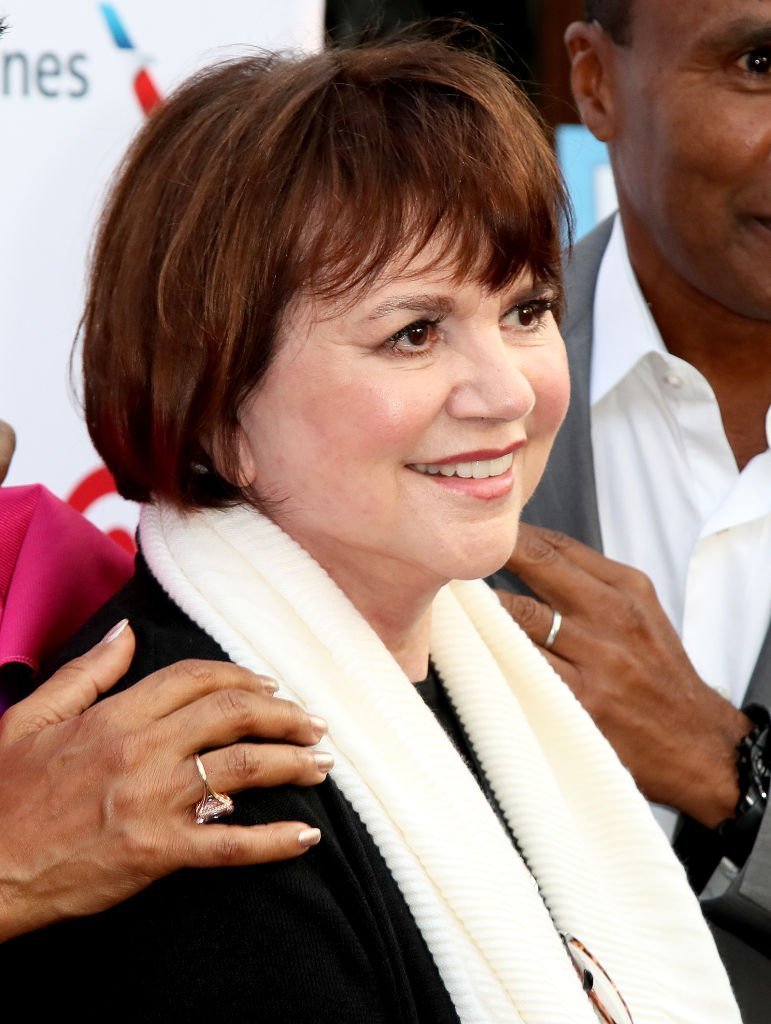 Linda Ronstadt attends the 19th Annual DesignCare 2017 in Pacific Palisades, California on July 15, 2017 | Photo: Getty Images
She's unable to do simple tasks like brushing her teeth or washing her hair, but she dislikes asking for help. "I feel like a big demanding baby," the "Long Long Time" singer said.
Ronstadt, who released a book at the time titled "Simple Dreams: A Musical Memoir," revealed that music is still a huge part of her life. She loves a lot of the new artists including Adele, Rihanna, and Alicia Keys.
She referred to Amy Winehouse as "the one that got away." Ronstadt, who said earlier this year that she "can't even sing in the shower," is not bitter about her own shortcomings.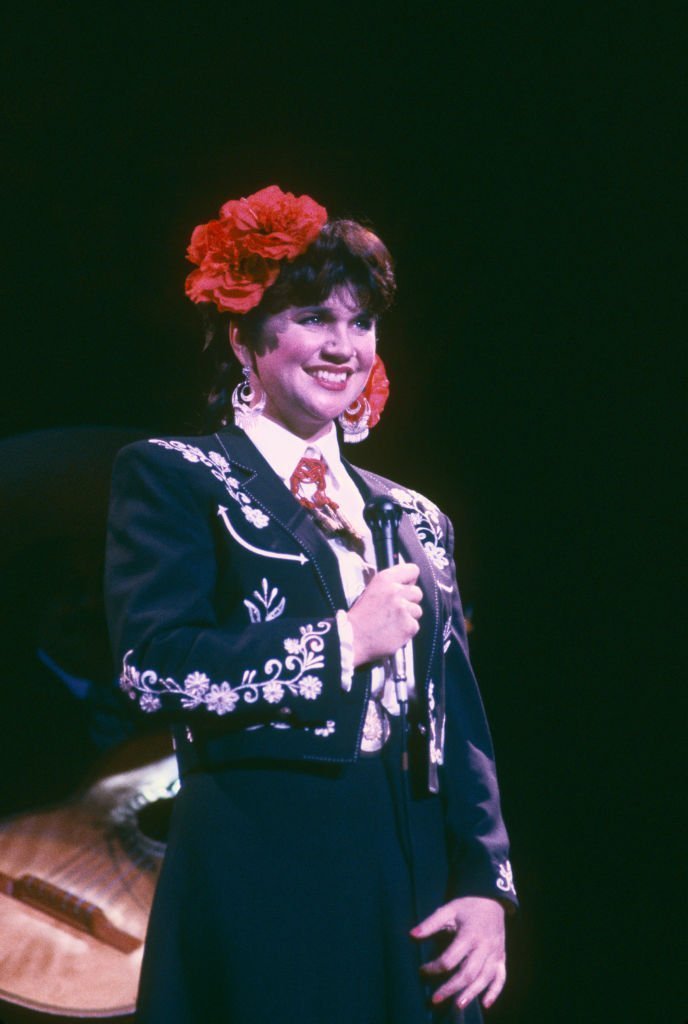 Linda Ronstadt sings in Spanish at a Los Angeles, California concert in 1988 | Photo: Getty Images
She told "CBS Sunday Morning" correspondent Tracy Smith:
"When you've been able to do certain things all your life, like put your shoes on and brush your teeth or whatever, you – when you can't do that, you sort of go, 'What's this?' "
Ronstadt sang rock, country, pop, and even indigenous Mexican music in her iconic career. Regardless of what she can or can't do now, she'll always be remembered for the mark she left.
Please fill in your e-mail so we can share with you our top stories!