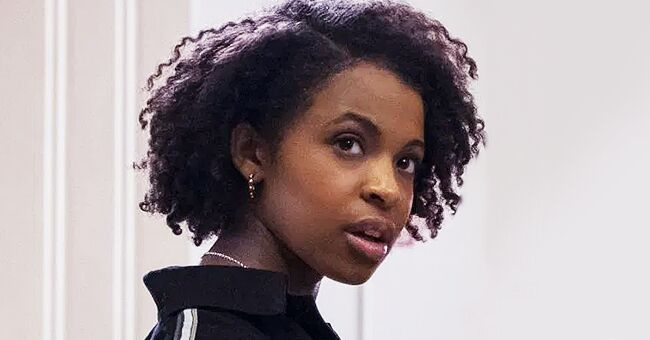 twitter.com/ETCanada
Grace Saif from '13 Reasons Why' Allegedly Deleted IG Account after On-Screen Character Was Criticized
"13 Reasons Why" star Grace Saif allegedly deleted her Instagram account after receiving harsh backlash regarding her character Ani Achola in the series.
Following Grace Saif's appearance as Ani Achola in the hit Netflix series, fans criticized her so harshly that she deleted her social media accounts. She had taken over the role of narrating the story of Bryce Walker's death.
Overwhelmed by the negativity, Saif deleted all her Instagram posts along with her profile picture and bio. She also switched her Twitter account to private and deleted her personal information along with profile picture.
STARS JUMP TO HER DEFENCE
Ironically, "13 Reasons Why" deals with bullying but fans did not consider it while posting heartbreaking comments on Sais's posts. Her co-star, Timothy Granaderos, came into her defense through an eye-opening Instagram post.
The actor reminded fans that the person breathing life into a character through their roles are only humans and that they are affected by the mean comments about them.
"One of the underlining themes in our show is to take care of each other," he wrote. "I've seen some pretty nasty things being said online, concerning the introduction of a new character. Y'all are passionate & we love you for that, but PLEASE PLEASE try to be kind and respect the work of the talented actress/actor behind the character."
He disabled the comments for the post, but his message hopefully got through people and made them ponder.
Granaderos was not the only one to defend Saif--"Riverdale" star Ashleigh Murray also defended her while sharing her own experience with online bullying.
"RIVERDALE" ACTRESS ASHLEIGH MURRAY DEFENDS SAIF
Bullying is not uncommon on social media, and Murray has had a fair share of it herself. The actress revealed how she was bullied by trolls when her character Josie of "Riverdale" kissed KJ Apa who played Archie.
In the wake of her bullying, Saif has received tremendous support from actors as well as her fans. Meanwhile, Saif's co-star Anne Winters also said that the role of Ani was "very important to the show."
The controversial series will conclude with its fourth and the final season.
Please fill in your e-mail so we can share with you our top stories!