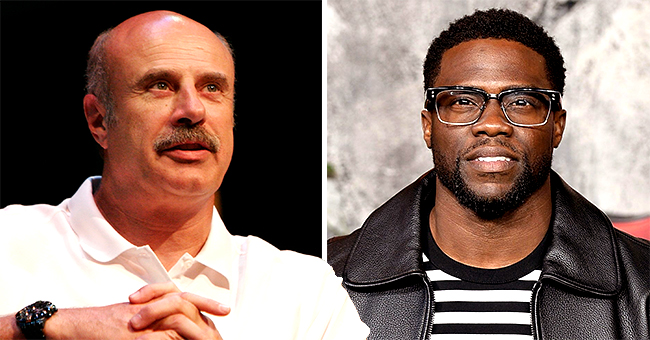 Getty Images
Dr Phil Says He's Re-Evaluating the Safety of His '57 Chevy after Kevin Hart's Fatal Car Crash

Dr. Phil Mcgraw is concerned for his safety after learning of Kevin Hart's car crash. He owns a vintage vehicle like the one the actor was using during his accident and realizes the limitations of his car's safety features.
Kevin Hart injured his back badly after his 1970 Plymouth Barracuda veered off the road in an accident that also injured the man driving it that night. It is for this reason that Dr. Phil McGraw who owns a classic car similar to Hart's is worried for his safety.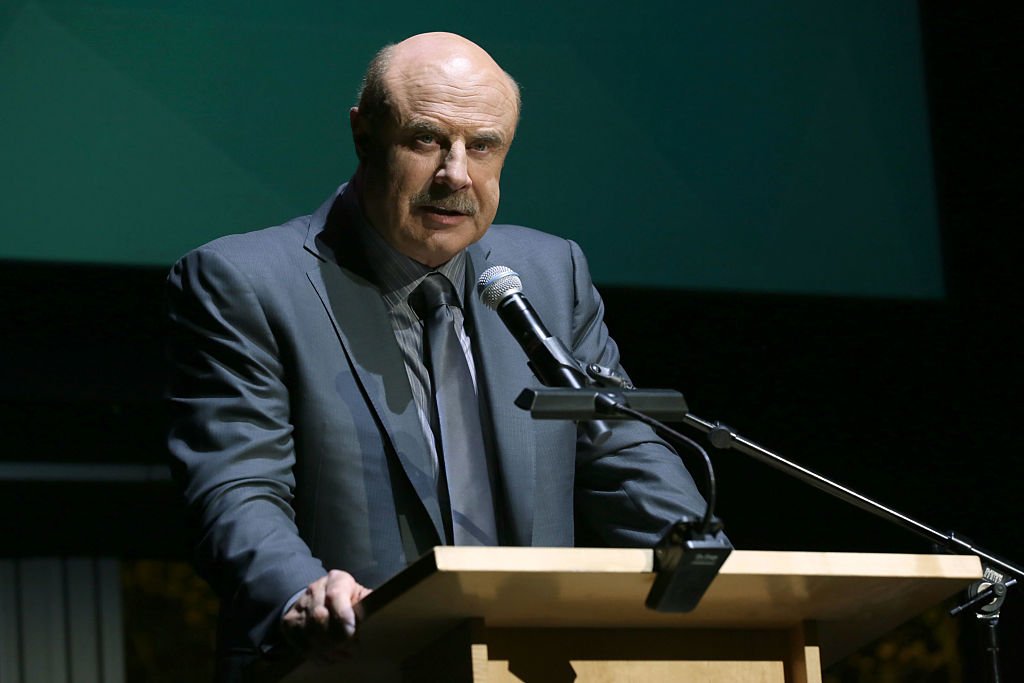 Dr. Phil McGraw speaking at the Children's Museum in California in November 2016. | Photo: Getty Images
Police officials investigating Hart's car crash attributed the comedian's back injury to the lack of a safety harness and airbags in his vehicle. Since it is an old car, it's only equipped with lap belts that don't keep the upper body from bouncing forward in an impact.
According to TMZ, Dr. Phil's 1957 Chevy, like Hart's, only has lap belts and the TV personality is worried. As much as he wants to upgrade its safety features, the vehicle isn't built for shoulder strap belts.
"In 1957 you didn't have to have any type of seat belts at all," the 69-year-old explained to the publication. "So when I had this redone, I put in lap belts but there is no way to put in shoulder harnesses or safety harnesses and I'm really rethinking that after what happened with Kevin."
Furthermore, Dr. Phil realizes how dangerous his vehicle is because it is known to perform poorly in crash tests. Thus, the survival rate in accidents is low. He is quite surprised that Hart survived his.
"You know how they say, 'They don't make them like they used to'? Well, they sure don't," he said. "If you compare a '50s car to a current-day car in a crash test, it's not even a close call. These things are heavy like tanks. If you don't make changes, you might not survive a crash in this car like you would in Honda."
As such, the concerned doctor told TMZ that he intends to find out if it's possible to install airbags on his car.
Dr. Phil's Chevy is the same one that made headlines in 2012 as one of 14 vintage vehicles that were stolen and later recovered. An auto theft ring targetted these vehicles but they were later discovered with altered Vehicle Identification Numbers through a task force that was established for their recovery.
Hart underwent surgery to repair 3 spinal fractures from the crash. His friend, Jared Black who was behind the wheel also suffered severe back injuries.
These damages may have been less severe if safety harnesses were in place. According to TMZ, unlike Dr. Phil's vehicle, Hart's vehicle has the capacity for the installation of the feature.
Hart's accident should be a wake-up call for all owners of vintage vehicles to take their safety seriously. Hart may have been lucky to survive his accident but others may not be as lucky without the harness.
Please fill in your e-mail so we can share with you our top stories!