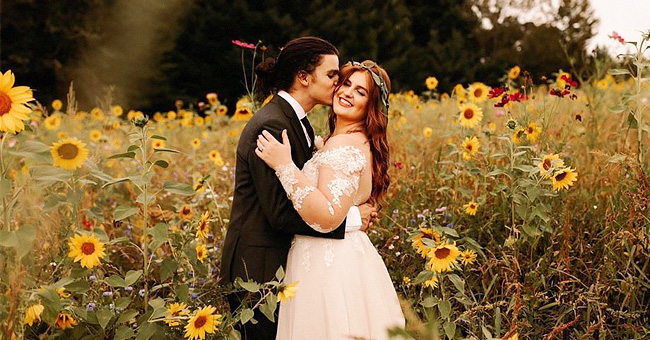 instagram.com/isabelsofiarock
Jacob Roloff of 'Little People, Big World' Marries Isabel Rock

There is a new couple in the Roloff clan after the official marriage ceremony of Jacob Roloff and his fiancée, Isabel Rock. The couple shared adorable pictures of the special day in separate posts on their Instagram pages.
"Little People, Big World" star, Jacob Roloff and Isabel Roloff are the newest couple in the Roloff Family after they tied the knot on the 8th of September in a beautiful wedding ceremony.
The couple shared pictures from the celebration on their Instagram pages and story. The photos were taken by Monique Serra Photography, who also paid a special tribute to the couple.
JACOB AND ISABEL'S POSTS
The new husband posted a beautiful beachside photo of him and his wife in a loving embrace. He captioned the post with the words:
"We're married," and a red heart emoji.
Isabel did the same on her Instagram page as she posted a picture of herself and her husband holding hands and looking back at the camera. Her caption was similar to that of Jacob's as she wrote:
"We are married," adding a crying emoji and a red heart emoji.
Jacob also posted pictures of the day on his Instagram story. The images were gotten from Tori Roloff and Monique Serra Photography, with Jacob taking time to thank the photographer for her work especially. Another photo showed the new couple with Tori Roloff's son, Jack and his cousin Ember.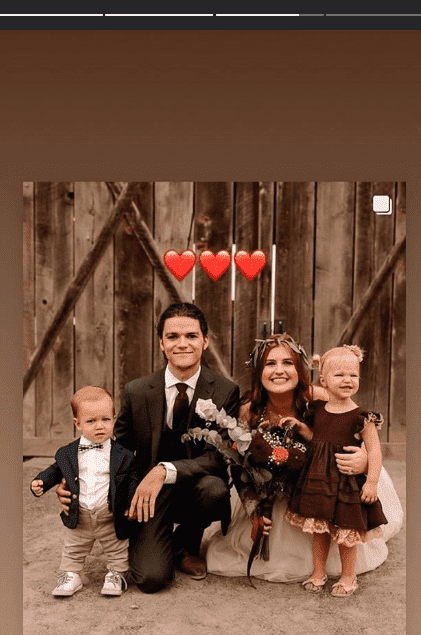 Jacob Rollof, his wife, Isabel, Tori Roloff's son, Jack and his cousin Ember | Photo: Instagram/Jacob Roloff
MONIQUE SERRA PHOTOGRAPHY PAYS TRIBUTE TO THE SPECIAL COUPLE
In a lovely post on her Instagram page, Monique Serra, who had helped to capture the special moments of the day, extended her well-wishes to Jacob and Isabel.
The photographer shared her admiration at their perfect celebration of love and marriage; making mention of the way Jacob looked at his wife, and the way Isabel felt whenever she held her husband's hand.
Monique added that their love is raw, unique, and all-consuming. The photographer also thanked the newlyweds for allowing her to tell their story, letting her in, trusting her, and for the friendship, they would forever have.
Serra concluded by expressing her love for James and Isabel and hoping she couldn't wait to share more stories of them.
HOW JACOB MET ISABEL
Though Jacob has for long been absent in his family's reality television show, as he strongly disapproves of it, fans have still been interested in his life, and that of his fiancée, now wife, Isabel.
Art is rumoured to be the thing that connected the couple in the first place, as Jacob is a writer, while Isabel is a visual artist, with interest in photography.
They also have a website called Rock & Roloff, where they display their varying works of art. The new couple certainly does share a love that is as beautiful as their art.
Please fill in your e-mail so we can share with you our top stories!