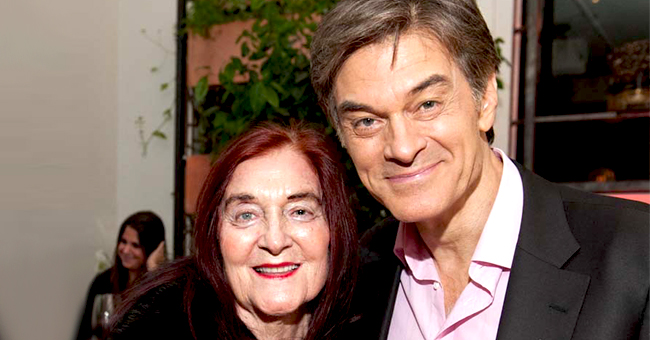 twitter.com/people
Dr Oz Reveals Feeling Guilty over Missing the Signs of His Mom's Alzheimer's
American talk show host Dr. Oz emotionally shares intimate details of his mother's Alzheimer's diagnosis. He expressed guilt, saying he "completely missed the signs."
Dr. Mehmet Oz is most popularly known for his famous talk show, "The Dr. Oz Show." That came after five years of serving as a health expert on "The Oprah Winfrey Show."
"The Dr. Oz Show" has grown to become a fan favorite as Dr. Oz carefully discusses viewers' health-and-wellness concerns. For Dr. Oz, no subject is off-limits, not even his family life.
The 59-year-old star only recently learned that his mother has the common degenerative disease, Alzheimer's disease.
The host also discovered that there is a high chance of his developing the condition in the future as he carries one of the genes for Alzheimer's.
Dr. Oz revealed that he is "frustrated and mad" at himself for not recognizing that his 81-year-old mother's health had been on a decline.
"I'm feeling guilty because I completely missed the signs until fairly late in the process," Oz tells PEOPLE.
The doctor has deemed his mother, Suna Oz's, Alzheimer's diagnosis, a "gut punch" for him. Oz disclosed that he and his sisters came to notice the various irregularities in their mom's actions.
That included the typical telltale signs like how she was struggling to find her words. His sibling also found that Suna thought she was dressing oddly, but they still didn't think much of it.
"If the right word was, 'You look beautiful today,' she would use, 'You look pretty prettier today.' I missed those clues," an emotional Oz says.
"Alzheimer's is like a snake in the grass. You don't see it. You only see the effects of it suddenly. And if there's a wind blowing the grass, you don't even notice the grass moving strangely. It sneaks up on you," Oz further explained.
The true extent of the situation dawned on the Oz siblings when they noticed that their mother, who was already stubborn, started becoming irrational.
"The stubbornness transitioned from just her being an opinionated person to, 'Hey, that's dangerous medically. I can't let you do that,'" he says.
The Oz family finally took Suna for testing where doctors confirmed the Alzheimer's diagnosis. Now living in Turkey, Suna is under the care of Oz's sister, but the gradual degeneration of her mental health is still a very difficult subject for Dr. Oz.
Emotionally, the doctor disclosed that the mother he has always known and that has always been there for him is slowly fading away.
Please fill in your e-mail so we can share with you our top stories!