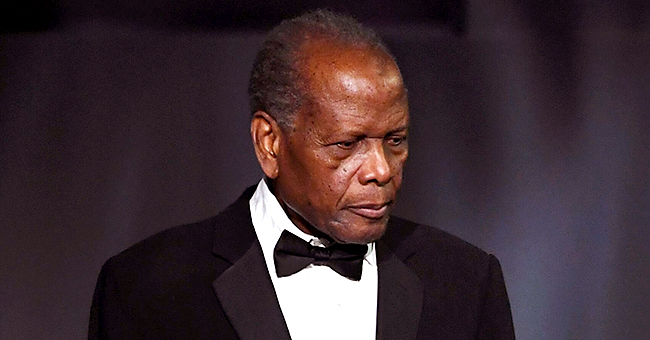 Getty Images
Hurricane Dorian: 23 Members of Sidney Poitier's Family Missing in Bahamas, Says Actor's Nephew
More than 23 of Sidney Poitier's family members are missing following the wrath of Hurrican Dorian. The actor's nephew shares that they've been waiting for news from any of their relatives, who were in Freeport, the Bahamas at the time of the calamity.
According to 66-year-old Jeffrey Poitier, it's been a struggle waiting for news from their relatives, including his sister Barbara and his own children, who were in Freeport at the time Hurricane Dorian struck.
Locating Loved Ones after the Calamity
The Poitier family is one of the many that are trying to locate their loved ones after the category 5 hurricane wreaked havoc on the islands.
According to Poitier, they haven't located any of their 23 family members, nor have they heard from them.
"We still couldn't find any, nor have we heard from them. We are still looking for and waiting for them to appear soon. It has us all worried. We are trying to reach out to them using every means available to us but we are not hearing anything. We are deeply worried."
Sidney Poitier has more than 500 extended family members in the Bahamas, as he was born in Miami to Bahamian parents who grew up in one of its islands.
The Destructive Hurricane
Due to the category 5 hurricane, more than 70,000 people were left homeless and are in need of assistance. Great Abaco, one of its islands, is currently uninhabitable.
The death toll from the hurricane stood at 43, with 35 coming from the Abaco Islands and eight in Grand Bahama. However, Prime Minister Hubert Minnis warns that this number is likely to climb "significantly."
Hoping for their Survival
Sidney's family hopes to hear from their 23 family members in the near future, especially since rescue operations have been conducted in the area.
It is unclear whether or not any of Sidney's immediate family were in the islands at the time, especially his five living daughters, Beverly, Pamela, Sherri, Anika, and Sydney.
Please fill in your e-mail so we can share with you our top stories!