'Top Gun' Star Val Kilmer Is Proud Dad of 2 Beautiful Kids - Meet Both of Them
59-year-old actor Val Kilmer is famous for his starring roles in some of the hit Hollywood movies that have graced the cinematic universe.
Away from the spotlight, he is also a loving father of two children, son, Jack, and daughter, Mercedes. The rigours and vigour of a Hollywood career did not in any way limit the amount of time and attention actor, Val Kilmer has for his children.
This has culminated in a special bond that is shared by the trio. Both children are very proud of their father, going by their numerous glowing tributes to him. 
VAL KILMER'S RELATIONSHIP WITH HIS CHILDREN
The actor is a doting father; if he is not posting a throwback picture of Jack and Mercedes with Britney Spears, then he is appearing on a television trivia with them. Val Kilmer ensures he hardly stays far from his two bundles of joy.
MEET THE KILMER CHILDREN
Mercedes and Jack are Val Kilmer's children from his marriage with ex-wife, actress, Joanne Whalley. The ex-couple divorced, and Valnever got married again.
Instead, he remained close to his children, and that lovely relationship was evident when he battled with throat cancer. 
MERCEDES KILMER
Mercedes was born to Val and Joanne in 1991. Since her parents were talented actors, it wasn't a surprise to see her following in their footsteps with the 27-year-old making appearances in several short movies.
She is also a member of a Blues band, which has enabled her to play in many places.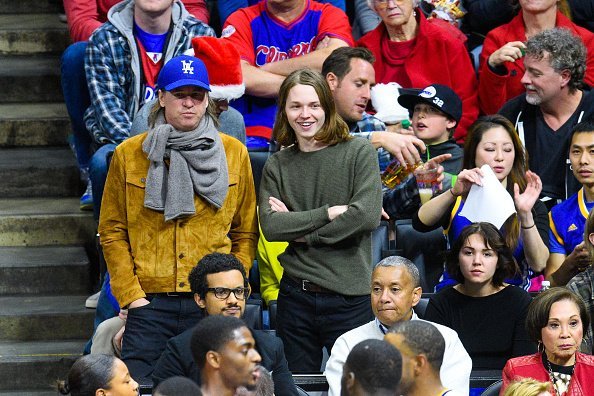 JACK KILMER
The 1995-born Jack Kilmer is also an actor like his parents, but unlike his sister, he has appeared in more notable movies. Some of the movies he starred in include "The Nice Guys," "Lords of Chaos," and "The Stanford Experiment."
He also has a flair for music and modelling, which is really not surprising considering his good looks. 
HOW VAL KILMER'S BATTLE WITH CANCER CHANGED HIM
In an interview with The Hollywood Reporter, Val Kilmer revealed that his battle with throat cancer changed his mentality.
The actor's struggle with the disease lasted for two years and ended with him having a reduced voice, and a shortened breath. It has also given him time to reflect on some things.
Val noted that he may have taken his career too seriously, as he was always getting upset when he didn't win awards, due to his penchant for Oscars and recognition.