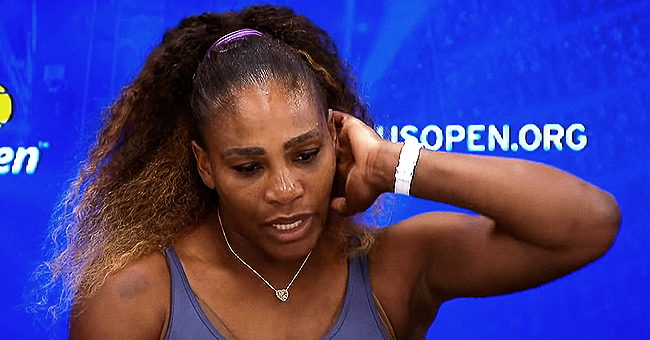 Youtube/US Open Tennis Championships
Tennis Star Serena Williams Comments on US Open Loss after Defeat by Bianca Andreescu
Serena Williams did not spare herself a somewhat harsh review following her US Open loss to 19-year-old Canadian player Bianca Andreescu. "I honestly didn't play my best," Williams said.
During a post-match press conference after the US Women's final on Saturday, the tennis champion criticized her performance at the Arthur Ashe Stadium.
"I love Bianca. I think she's a great girl, but I think this is the worst match I've played all tournament," Williams said. "And it's hard to know that you could do better."
"I think Bianca obviously played well. I think her returns made me play better," she added. "But at the same time, it's inexcusable for me to play at that level."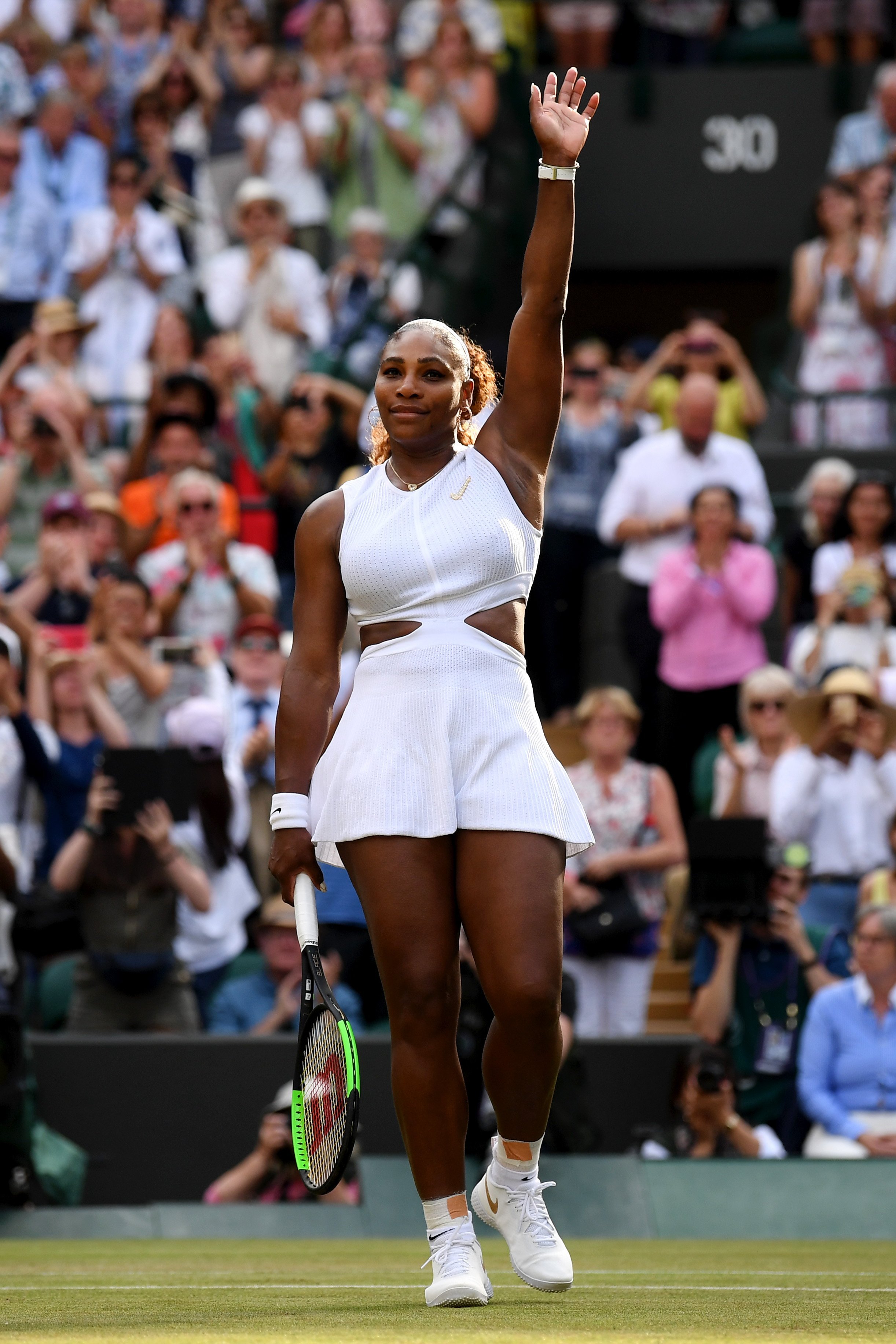 Serena Williams at Wimbledon 2019 on July 11, 2019 in London, England. |Photo: Getty Images
MISSING SERENA
Williams, 37, also confessed that she was finding it hard to recall her performance and say, "'you did okay' because I don't believe I did."
"I believe I could have played better and I believe I could have done more. I believe that I could have been more Serena. I honestly don't think Serena showed up and I have to figure out how to get her to show up in the Grand Slam finals."
BEATING RECORDS
Williams' appearance at the US Open final marked her fourth Grand Slam final match in the time since she's returned from maternity leave after the 2017 birth of daughter Alexis Olympia.
There has been a lot of speculation about the veteran tennis player's struggle to tie Margaret Court's record for most Grand Slam singles titles.
With only one more win, Williams, who currently has 23, will achieve that status, but she may not be as bothered about it as everybody else seems to be.
"I'm not necessarily chasing a record; I'm just trying to win Grand Slams."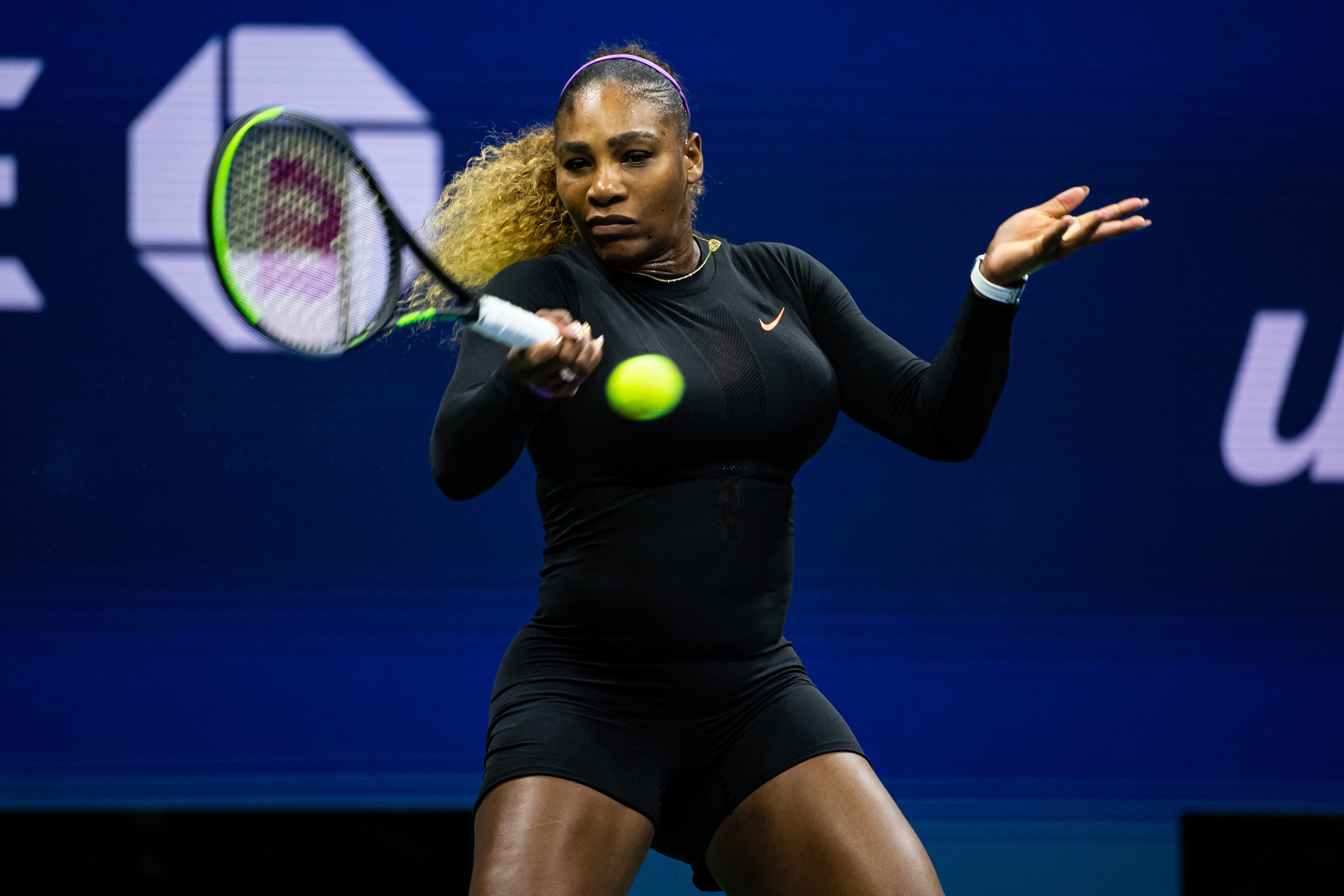 Serena Williams playing against Maria Sharapova in the first round of the US Open on Aug. 26, 2019 in New York City | Photo: Getty Images
"I have to take it one moment at a time. I honestly didn't play my best today," the Michigan native admitted. "I could have played better, and that's the only solace that I can take right now."
While Williams now has 33 Grand Slam finals in the bag, it was a first for Andreescu, who defeated the former last month at the 2019 Rogers Cup finals.
BIANCA ANDREESCU'S RESPONSE
Following her 6-3, 7-5 win over Williams, Andreescu apologized to the crowds during the Final ceremony. "I know you guys wanted Serena to win, so I'm so sorry," the teenager offered.
Andreescu would later explain, during an appearance on "The View," that her apology was "such a Canadian thing to do."
She also recalled how it felt that day at the Final Ceremony:
"I could barely hear myself think out there. The crowd is crazy. That's what makes the US Open so special in New York. It's the fans, it's the atmosphere. I'm glad at how I managed just not to let anything distract me. I was literally in the zone."
Meanwhile, not only is Andreescu the first Canadian player ever to win a Grand Slam singles title, but she is also the first teenager to win a Grand Slam title in 13 years.
Please fill in your e-mail so we can share with you our top stories!