'Counting on's Duggar Family Criticized for Helping with Hurricane Dorian Relief in the Bahamas
Netizens have dragged members of the acclaimed Duggar family for helping with Hurricane Dorian relief, with many saying they don't understand their relevance.
Weeks ago, Hurricane Dorian plagued the Bahamas leaving at least five people dead, destroying properties, and leaving millions displaced.
In light of the catastrophe, relief efforts for the Bahamas have begun, and several celebrities have chipped to help. Among those who are helping out are members of the Duggar family. 
The family shared the news of the kind act on their Instagram page alongside a picture of John, Jana, Jason, and James Duggar at the airport.
The caption of the post explained that the aforementioned Duggar members left the country with a medical and disaster relief team to offer help to victims of the Hurricane.
It read:
"John, Jana, Jason, and James took off early this morning with a medical and disaster relief team to the Bahamas to help after the massive devastation from # HurricaneDorian. They're now on the ground! Please keep the team and all who've been affected by this horrific storm in your prayers!"
Unfortunately, it seems everyone did not appreciate their good deeds as many of their followers harshly criticized them for helping out, as reported by PopCulture.
@wendybriegel noted:
"Not to sound critical, but not one of you is a licensed doctor, pharmacist, or pharmacy tech."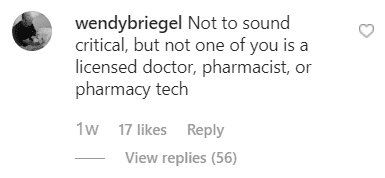 @dawnlspencer93 asked:
"How are you flying in with the airports still closed?"

@lalunaclaire lashed:
"So without internationally equipped funding and qualified resources, how are they helping? Did they bring down medical equipment, food, or building supplies? Can you elaborate on what their specific roles will be?"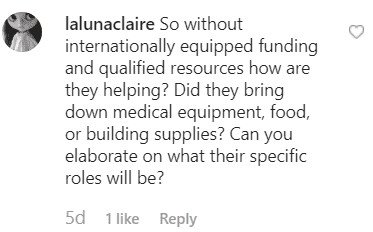 It seems all the tongue lashing got to the Duggar's as The Hollywood Gossip reports that some family members who went to the Bahamas returned after only a week. 
On Monday, Joy-Anna Duggar posted a photo of her welcoming husband Austin Forsyth home.
She captioned the post:
"He's HOME! Keep praying for @mediccorps and some of my family as they are still working down in the Bahamas!"
It is not sure what the Duggars did in the Bahamas, but it seems as though they were only trying to do their little part in making the world a better place.