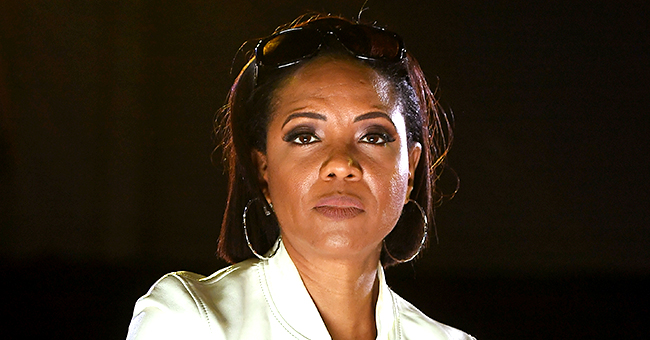 Getty Images
Brooklyn Rapper MC Lyte Reportedly Sued by Artist Claiming $38,000 in Unpaid Wages

An artist who formerly worked for MC Lyte has filed a lawsuit claiming she paid him a bounced check. The rapper responded and explained her version of the story.
An artist who claims MC Lyte paid him a bounced check is suing the rapper for unpaid wages.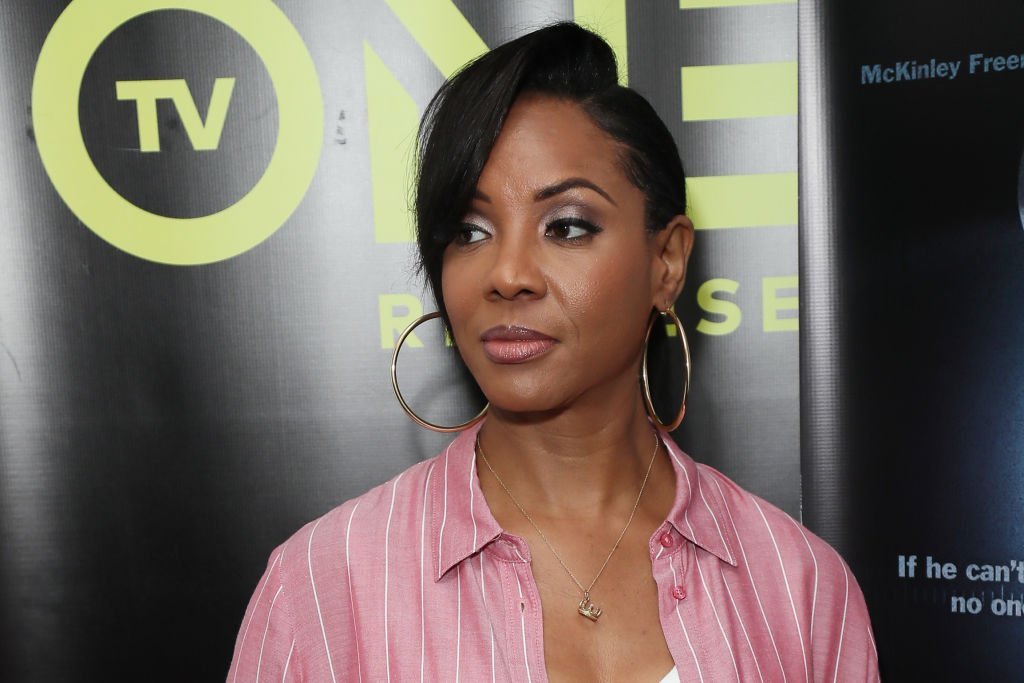 MC Lyte at a press junket in Los Angeles in July 2019. | Photo: Getty Images
THE LAWSUIT
According to TMZ, Christopher Smith was hired by Lyte to work on a film project under her production firm, Sunni Gyrl. Smith said that at one point he was relieved from the project and he was given a check worth $11,250 as part of a settlement. However, that check bounced.
Intending to get paid for his work, Smith filed a lawsuit against Lyte. In his legal documents, he claims he's owed $38,375 for the 1,228 hours he devoted for Lyte's entertainment management company as an artist, animator, and writer.
MC LYTE'S RESPONSE
Initially, Lyte's camp did not comment on the lawsuit but TMZ later learned from a statement issued by her publicist, Dr. Catrina Pullum and printed in full by the Source that the check paid to Smith did not bounce but was stopped because Smith did not live up to his end of their settlement.
As part of their agreement, Smith was supposed to turn over the ownership of his work including some illustrations to Sunni Gyrl. But he did not deliver. According to the statement,
"A settlement agreement was reached to compensate Mr. Smith in exchange for a customary transfer of ownership of his work-product, which Mr. Smith signed. Mr. Smith took half of the settlement payment, and then refused to turn over the original files that belong to Sunni Gyrl."
It added,
"A stop payment was placed on the check referenced in the lawsuit, after Mr. Smith failed to produce the files for the illustrations he claims he created.As a measure of good faith, Sunni Gyrl placed funds into its attorneys' Client Trust Account with instructions to pay Mr. Smith upon receipt of the files he refuses to release."
Pullum noted that Mr's Smith's lawsuit is "smoke-and-mirrors and a misguided attempt to publicly harass and intimidate MC Lyte and Sunni Gyrl."
A MULTIFACETED WOMAN
Lyte, born, Lana Michelle Moorer first gained fame in the 80s as a female rapper, the first to release a full album solo. She is considered one of hip-hop's pioneer feminists.
She also ventured into acting and has been cast in the TV series, "Tales" and "Swat," among others. She appeared in the films, "Bad Hair", "Love to Death" and 2019's "Sylvie" and "I, Challenger."
As a businesswoman, Lyte owns an accessories boutique in Los Angeles. Since 1997, her entertainment company Sunni Gyrl has been managing artists, developing projects, and providing creative services in the industry.
She is also a philanthropist who founded Hip Hop Sisters Foundation which has granted numerous scholarships to college students.
A FULFILLED WIFE
Love came much later for Lyte who got married in 2017 at the age of 46. Her husband, Marine Corps veteran John Wyche was an answered prayer whom she met on Match.com. It only took a few weeks for Wyche to realize that he wanted to spend the rest of his life with her, he told Essence.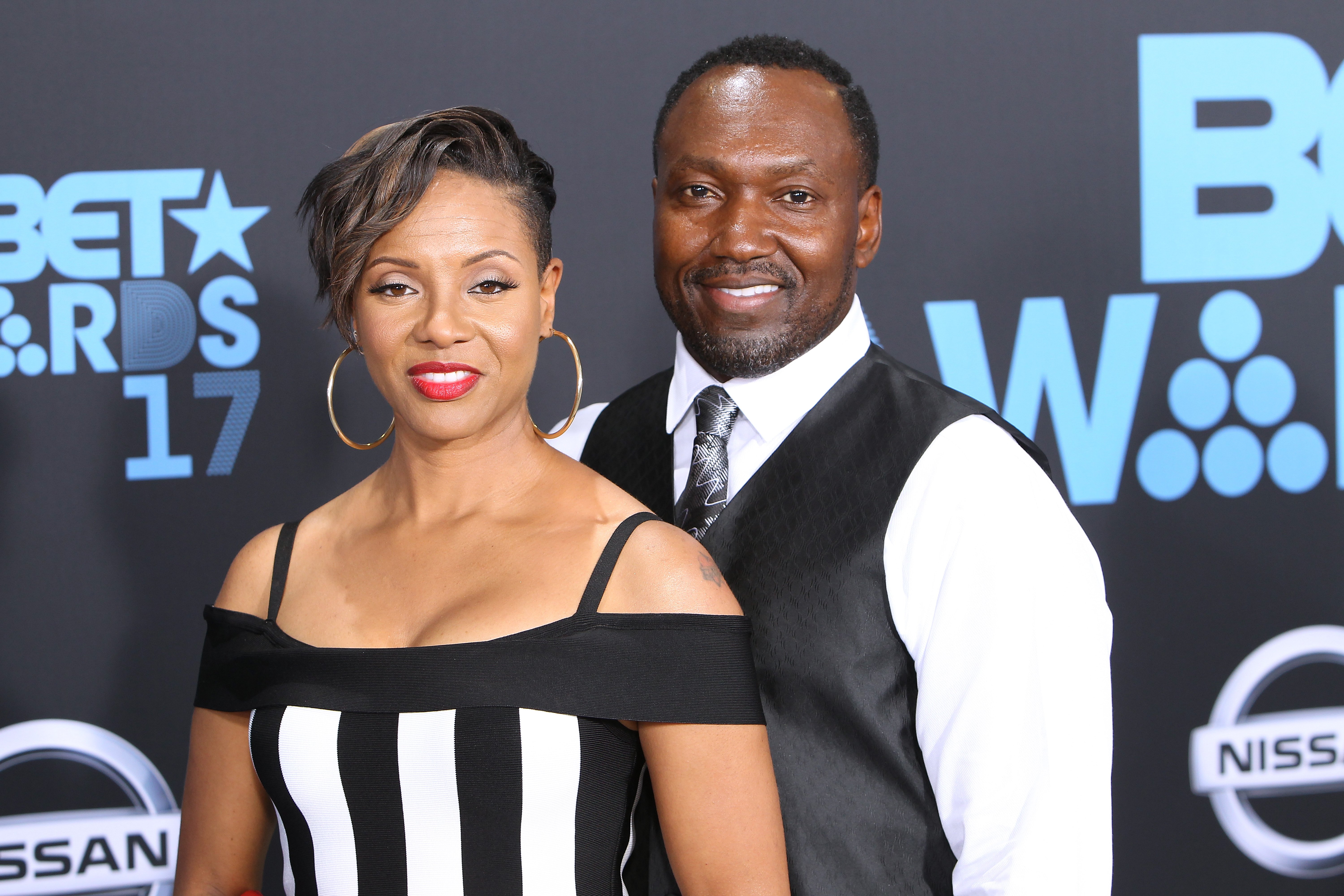 MC Lyte and husband John Wyche at the 2017 BET Awards. | Photo: Getty Images
The star-studded wedding took place in a resort in Jamaica. It was the fulfillment of Lyte's wish to finally settle down with a man she truly loved.
Please fill in your e-mail so we can share with you our top stories!