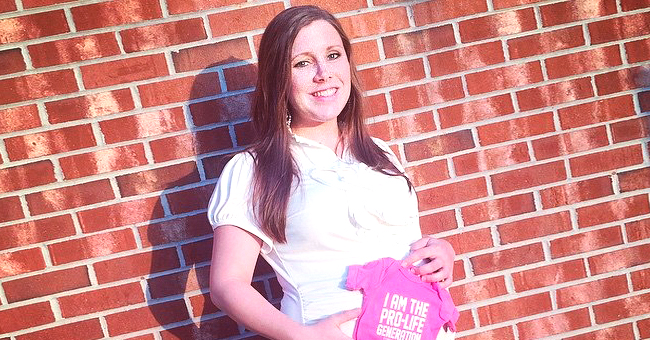 instagram.com/annaduggar
'Counting on's Josh Duggar's Wife Anna Shares Photos from Son Mason's 2nd Birthday Celebration
Anna Duggar enjoys family night with her husband, Josh Duggar. The couple celebrate their son's second birthday.
Former "19 Kids and Counting" stars, Anna Duggar and Josh Duggar have been working on rebuilding their marriage for the past few years
It is reported, the couple have started a new tradition of celebrating family nights by cooking meals together.
Coinciding with their new Monday night tradition, the Duggar's also celebrated their son, Mason's second birthday. Anna shares details about their family night saying:
"It's becoming the favorite night of the week! Josh and I enjoyed spending time in the kitchen together making some grass-fed steak fajitas."
She mentions that they have been joined by family member's Evan and Michelle. They were also joined by Dwain and Lana, who were celebrating their wedding anniversary. Speaking about the couple and celebrating the events which took place during family night, it included:
"Watching Dwain & Lana play the newlywed game."
Gushing more about Dwain and Lana, she shares her gratitude for her relationship with them saying:
"I'm so thankful for this couple, they are not just family and sweet friends, they are awesome mentors who are always saying an encouraging word and living out a genuine love for God and others.
Feeling a little nostalgic about family night, she reflects on her grandmother, Mary Duggar, who died unexpectedly from an accidental drowning in a swimming pool on June 9, 2019.
"I miss having Great-Grandma here, she never missed a birthday and would join in on all the family night games — even if the game included eating nasty Jelly Beans, she reveals."

Adding further she urges fans, "herever your family is — be sure to let them know how much you love them, you never know when it will be your last time you have a chance to say it!"
Ending her lengthy post on a positive note she gives fans a quick update about Mason's health sharing that he has outgrown his dairy allergy and enjoys eating ice-cream like the rest of the family, who celebrated the night with ice cream cake.
Reaping the benefits of family time, Anna and Josh appear to be on the road to recovery and mending their family, following a tough couple of years.
In 2015, he admitted to molesting five minors when he was teenager. It was also revealed that he had been unfaithful to Anna and was frequenting dating sites.
The couple have weathered their chequered past and continue to stand be each other.
Please fill in your e-mail so we can share with you our top stories!