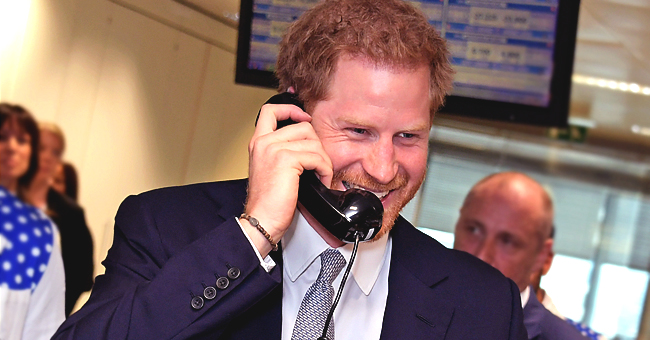 Getty Images
Prince Harry Answers Phone on BGC Charity Day That Honors 9/11 Terror Attack Victims
Prince Harry displayed his amazing trading skills as he seals off a billion-pound deal during a charity event in London. Celebrities including Kit Harrington from "Game of Thrones" joined in on the charity work.
The Duke of Sussex, Prince Harry, stepped on the trading floor of the 15th BCG charity event and worked to raise funds for the 9/11 victims as well as the Invictus Games.
Harry had some help from celebrities such as actor Kit Harrington, Comedian Jimmy Carr, London mayor Sadiq Khan, and England world cup winning captain, Eion Morgan.
THE BCG ANNUAL CHARITY EVENT
The BCG charity event is held annually by BGC Partners' London. Usually, a brokerage firm earns a commission after sealing a transaction.
During the charity event, however, a portion of the commission gets donated for a good cause.
PRINCE MAKES SMALL TALK BETWEEN TRADES
With the Duke running the trades, the event went on track. The celeb traders on the floor had time to talk about some things of their own.
Harry talked cricket in between trades and was on three phone calls at once during his telethon. He also met the Invictus Games Competitors.
The Prince used his charm to seal a billion-pound deal, for Gilts, a government bond. The transaction was one of the market's largest trades in the past five years.
PRINCE HARRY ON A ROLL
Ryder Brown, co-head of the Gilts department, talked to SkyNews and revealed that the Prince was a natural at sealing deals.
"It was very nerve-wracking[,] but he handled the pressure well and closed the trade," Brown said. "That was the hard bit, to close the trade. He picked the telephone up and managed to do it — it's like old-style trading."
Apparently, the Prince would have made it big in the world regardless of his royal title. Charming and knowledgeable at the same time. Harry went into overdrive to boost the transactions.
HARRY'S INVICTUS GAMES
Before the charity event, Harry had recently celebrated the 5th anniversary of his Invictus Games and posted them on Instagram.
The event is specially made for the wounded, injured or sick armed services personnel and their associated veterans.
"Thank you to everyone who has played a part in the Invictus movement, from you, the competitors and your families, to the thousands of volunteers and supporters." He wrote. "You have all guarded the Invictus spirit, while creating a wider understanding and respect for those who serve their country at home or abroad."
The Prince is following in the footsteps of his mother, The late Princess Diana. He is working for the betterment of society and environment through their organization and events such as the BCG charity event.
Please fill in your e-mail so we can share with you our top stories!