Producer DJ Khaled and Nicole Tuck Are Expecting Their Second Child and It's a Boy
DJ Khaled and his fiance are expecting their second child. He made the announcement sharing a clip during an ultrasound and revealing the baby's gender. 
DJ Khaled will soon be a father for the second time, another reason for him to be more inspired.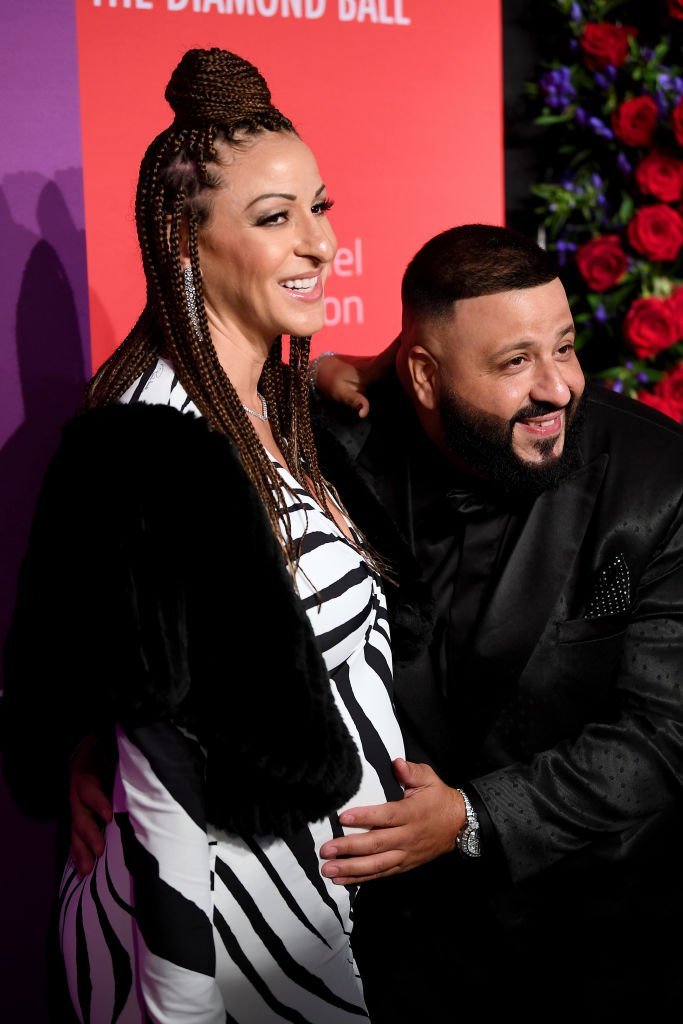 A NEW BABY ON THE WAY
Khaled announced the news on his Instagram sharing a clip of his longtime partner, Nicole Tuck's belly while undergoing an ultrasound. Their two-year-old son, Asahd joined his father as they watched in awe at a photo of his soon-to-be sibling. 
"God is great. Asahd, you're about to have a brother," Khaled tells his son who replies, "Daddy, another one." 
The 43-year-old DJ couldn't be more ecstatic over the blessing of another child when he captioned the clip.
"God is the greatest. All I ever wanted to do was inspire the world to be great and to leave a legacy," he began. "Almost 3 years ago when I found out my queen was expecting our son Asahd I knew my life would change forever and that OUR legacy would soon be on the way."
Khaled went on to say that it was after the birth of Asahd that he released his biggest albums. "Inspired by his greatness," he adds.  
"Just when I thought life couldn't get any better, I received another blessing that my queen is expecting an addition to our legacy. I'm feeling more inspired than ever now," he continued. 
"As we go into this journey I'm taking FANLUV along with me to keep the love and blessings flowing to the world ! #FAMILYGod is the greatest. MAMA ASAHD ,ASAHD WE GOT ANOTHER ONE !!!!!!!!!!!!!!!ALLAH I LOVE YOU SO MUCH !!!!!MY QUEEN I LOVE YOU SO MUCH ! ASAHD I LOVE YOU SO MUCH ! And to the little boy in my QUEEN'S BELLY I LOVE YOU SO MUCH !"
DEVOTED FAMILY MAN
Khaled and Nicole were together for 11 years before their engagement in 2016, around the time of Asahd's birth which the proud dad heavily documented on Snapchat. A devoted family man, Khaled told People in May that his focus is to be an amazing father "and the most amazing king to my queen."
"She's so beautiful! She's the most beautiful woman I've ever seen in my life. And my son is everything," he explained.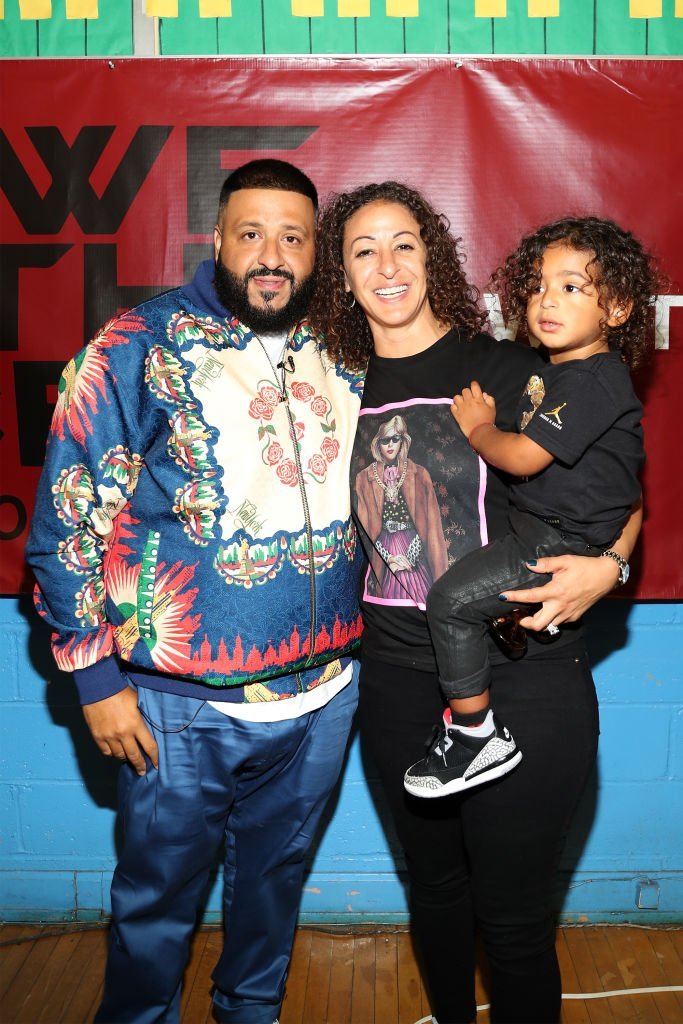 MIXING FAMILY WITH BUSINESS
Khaled's love for his family is evident in the way he involves them in his work. In fact, his son was only 11 months when Khaled decided to credit him as an executive producer of his album. He told Entertainment Weekly that Asahd helped him pick out most of the songs.
"To be honest with you, he likes so many tracks, that I ended up putting 23 on the album," he said.
Meanwhile, Nicole serves as his unofficial business manager by helping him run the financial side of his music career. On her own, she also owns a small clothing business called ABU Apparel.
ALL OUT FOR ASAHD
Last year, Khaled went all out to celebrate Asahd's 2nd birthday. He transformed a baseball stadium into a carnival, topping his son's previous birthday which was a jungle-themed party at the LIV nightclub where he also gifted him with a gold watch.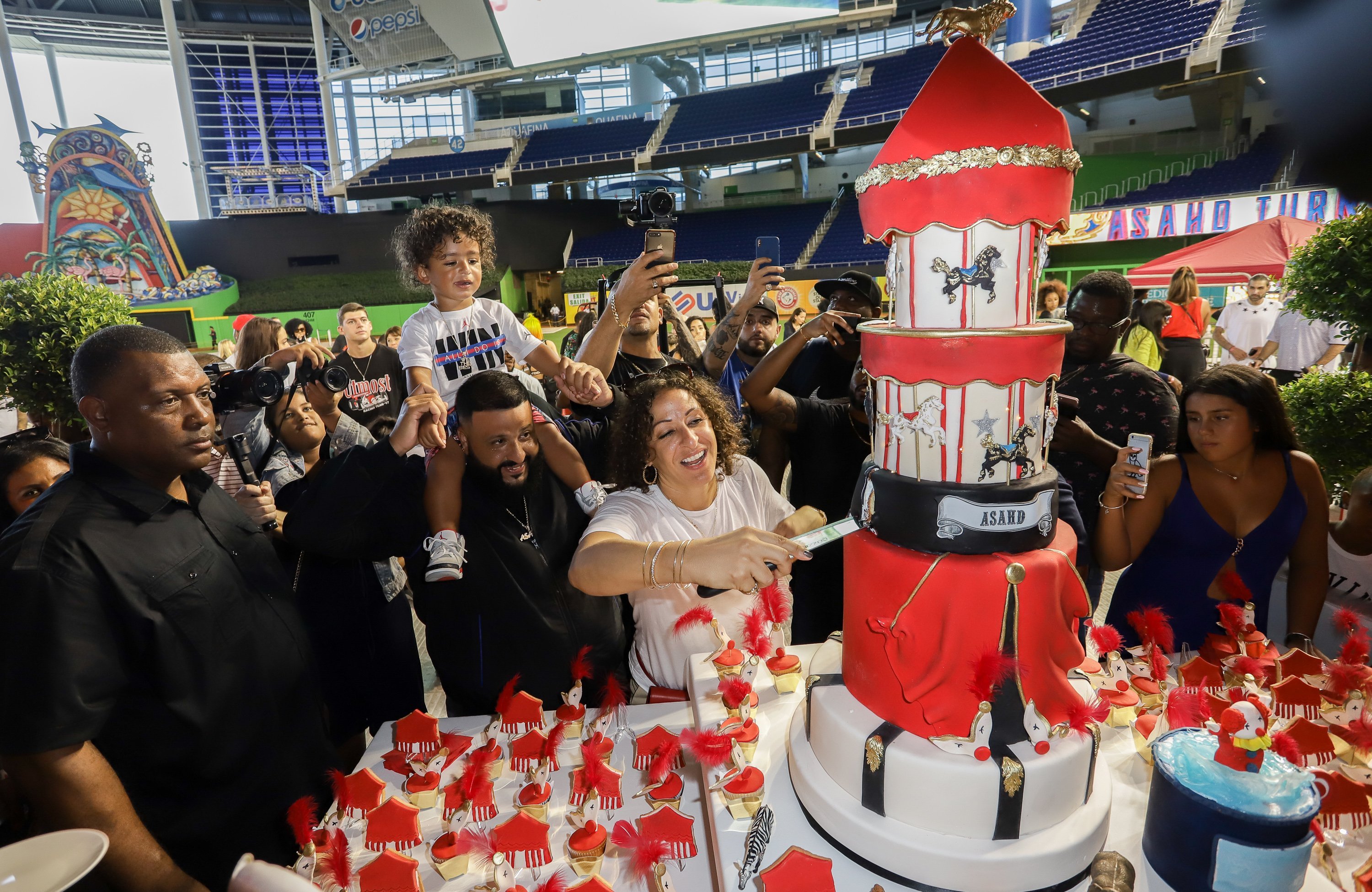 It's safe to say there is nothing Khaled won't do for his family and his new child will be lucky to be born into his father's world.