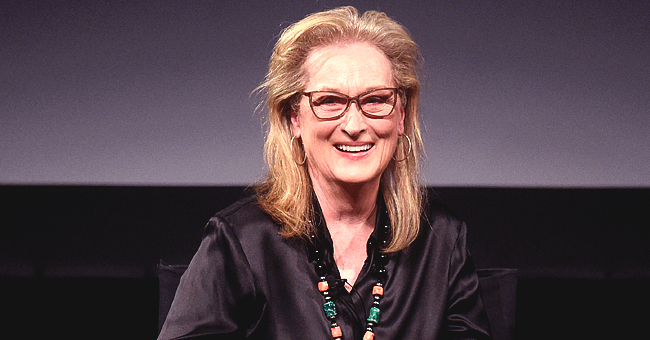 Getty Images
Meet Meryl Streep's Four Creative Grown-Up Children
Meryl Streep's four children certainly inherited their creative talents from both their parents, who are successful artists in their own industries. Now their children are on the road to stardom as they make a name for themselves.
Meryl Streep has one of the most coveted relationships in Hollywood with her husband of over four decades, Don Gummer. Although their marriage happened all so fast, Gummer proved to be the perfect man for the Streep.
Both are successful artists in their respective fields, with the actress winning eight Golden Globes, three Emmys, and three Oscars, apart from the several nominations she had, while her husband has won many prestigious awards for his work and done over 22 solo shows and 12 group shows across the country.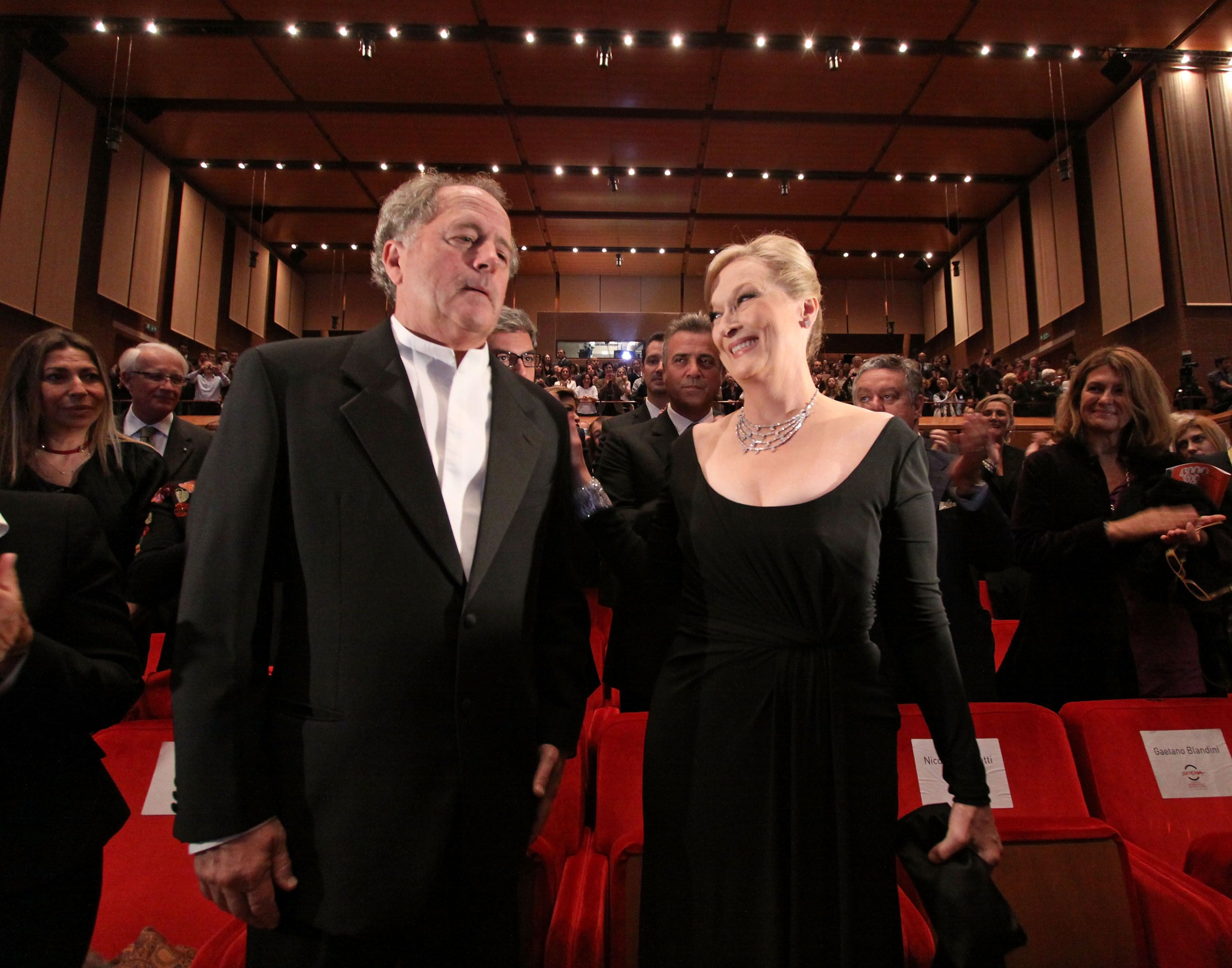 Meryl Streep and Don Gummer attend the Office Awards Ceremony. | Source: Getty Images
Their skillful genes are passed on to their four children, Henry Wolfe, 39, Mamie, 35, Grace, 33, and Louisa, 27, who all grew up flowing with creativity that took them to a professional path like their parents.
Streep became a role model and inspired her two daughters, Mamie and Grace, to follow a career as actresses, while her daughter, Louisa, decided to become a model. Her son, Henry, used his creativity to hone his musical talents.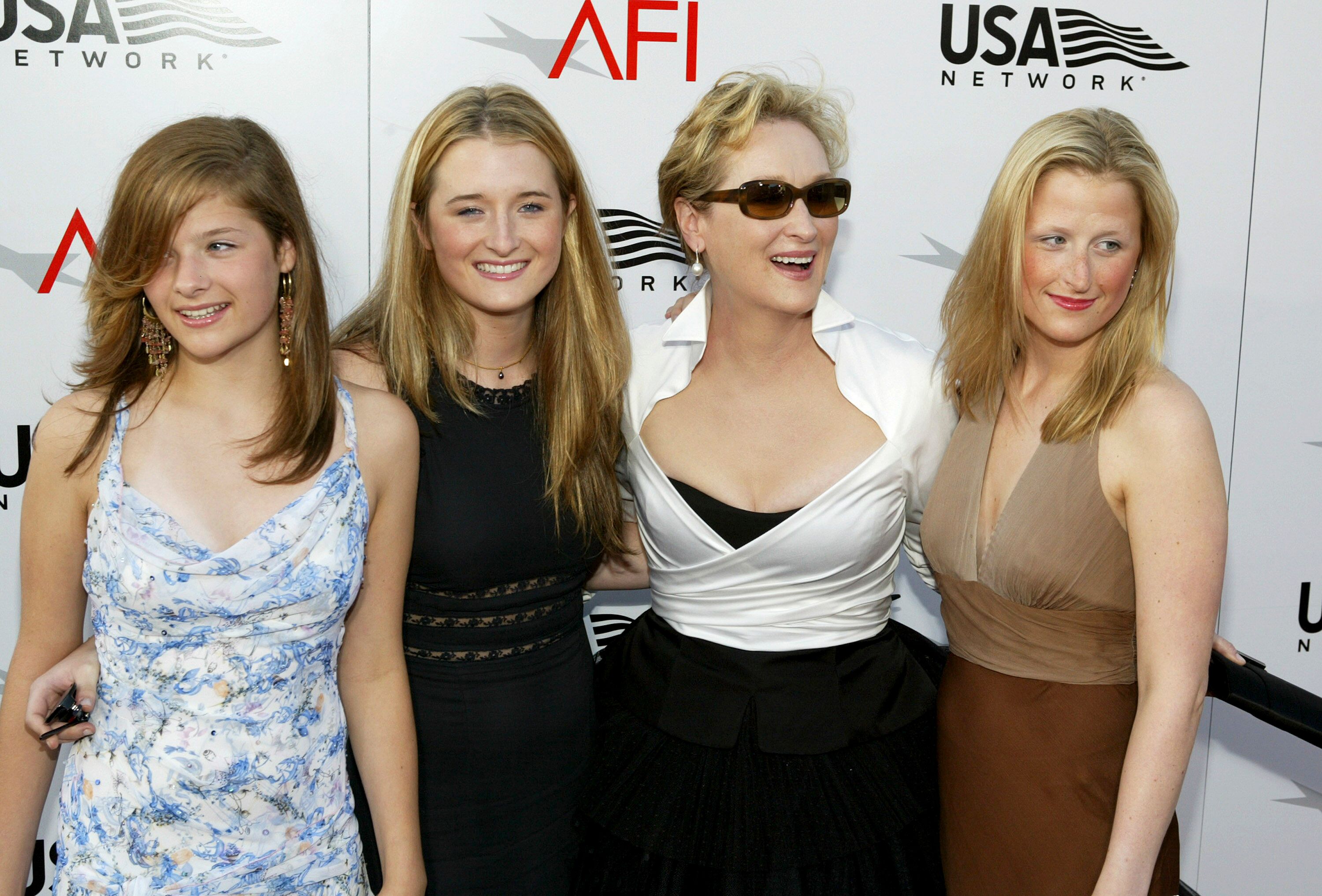 Meryl Streep and her daughters attend the 32nd Annual AFI Life Achievement Award. | Source: Getty Images
MAMIE GUMMER
Mamie had the chance to debut her acting career alongside her Streep in a unique role where she played her mother's daughter. At 20-months-old, she appeared in the 1986 film, "Heartburn."
Two decades into the future, Streep's eldest daughter made a comeback in her debut film, "The Hoax," which starred Richard Gere. In 2007, she landed a leading character role in the movie, "Evening," where she played young Lila Wittenborn.
A year later, she played the role of Sally Smith Adams in the HBO miniseries "John Adams." Her other on-screen appearances through the years include, "Ricki and the Flash," "Side Effects," and "Taking Woodstock."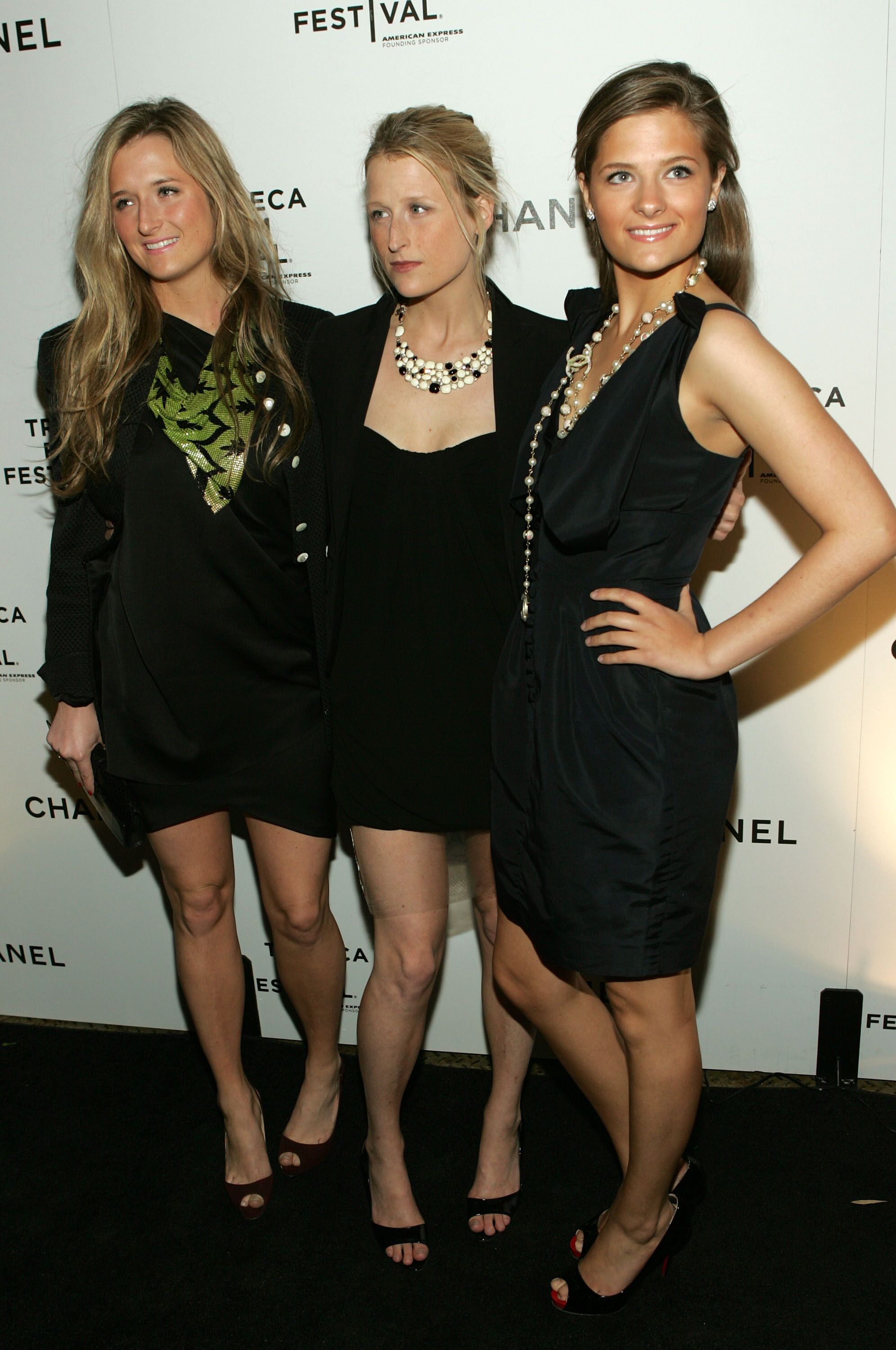 Grace Gummer, Mamie Gummer, and Louisa Gummer attend the Chanel and Tribeca Film Festival. | Source: Getty Images
Mamie's most recent acting gig was in this years "True Detective" television show, where she takes the character of Lucy Purcell. Her role took off from leading 2011's "Off the Map" and 2012's "Emily Owns, M.D."
As a child, Mamie already knew that acting was the path she wanted. She pursued her dream by studying theater and communications at Northwestern University until making her Broadway debut in the Tony-nominated production, "Les Liaisons Dangereuses."
GRACE GUMMER
Streep's middle daughter, Grace, played a handful of scenes as her mom's younger version in films, including 1993's "The House of the Spirits," where she had to channel her inner Clara del Valle.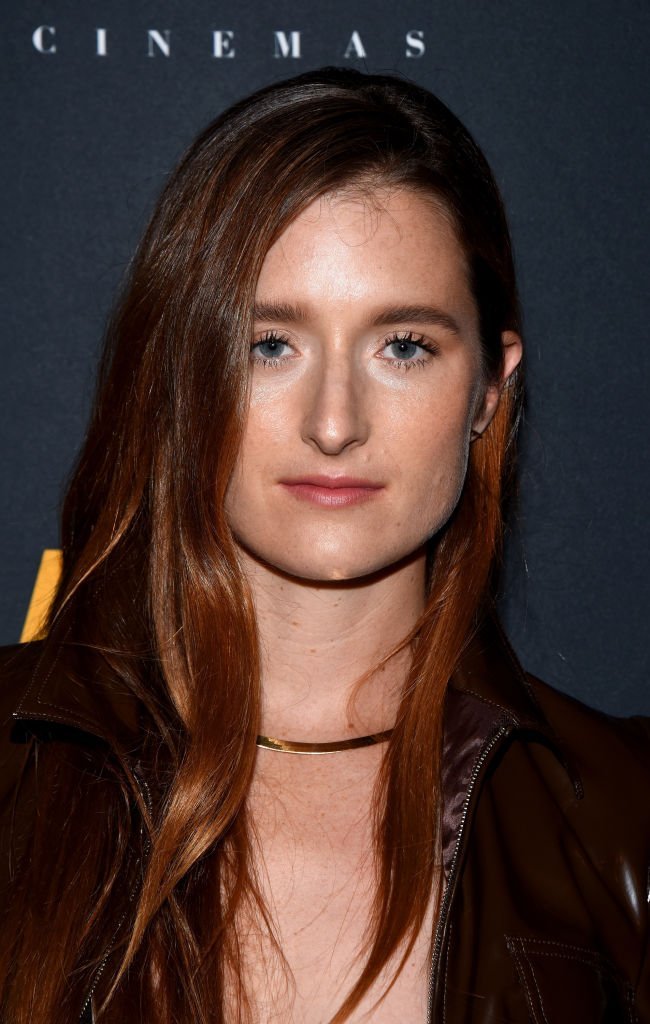 Grace Gummer attends the screening of "The Long Dumb Road." | Source: Getty Images
A notable work which won Grace a Theatre World Award was for her performance in the Broadway production "Arcadia," a revival of Tom Stoppards' work. She then continued with appearances in different television series.
Among her shows are CBS' "Extant," "American Horror Story: Freak Show," HBO's "The Newsroom," and National Geographic's "The Hot Zone," where she worked alongside Julianna Marguiles and Noah Emmerich.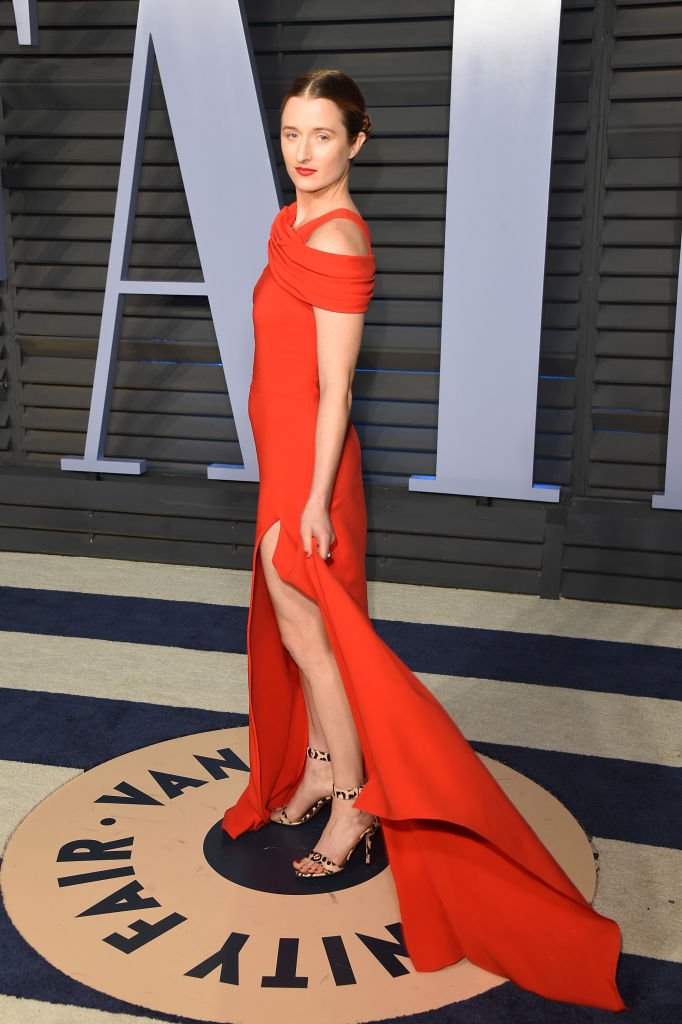 Grace Gummer attends the 2018 Vanity Fair Oscar Party. | Source: Getty Images
The "Mama Mia" actress once told The Talks of how she felt about her daughters joining the industry that she has so loved for many years. She revealed:
"I am proud that my daughters want to do this, but I am also frightened for them, too. Because when criticism comes your way as an actor, they are not criticizing your writing or your painting piece, they are criticizing you!"
LOUISA GUMMER
Louisa took a slightly different path from her older siblings and divulged into a modeling career where she took the lead for Christian Dior's campaign. However, her family's love for acting rubbed on her as she is reportedly ending her senior year taking Master of Fine Arts studying acting at Yale School of Drama.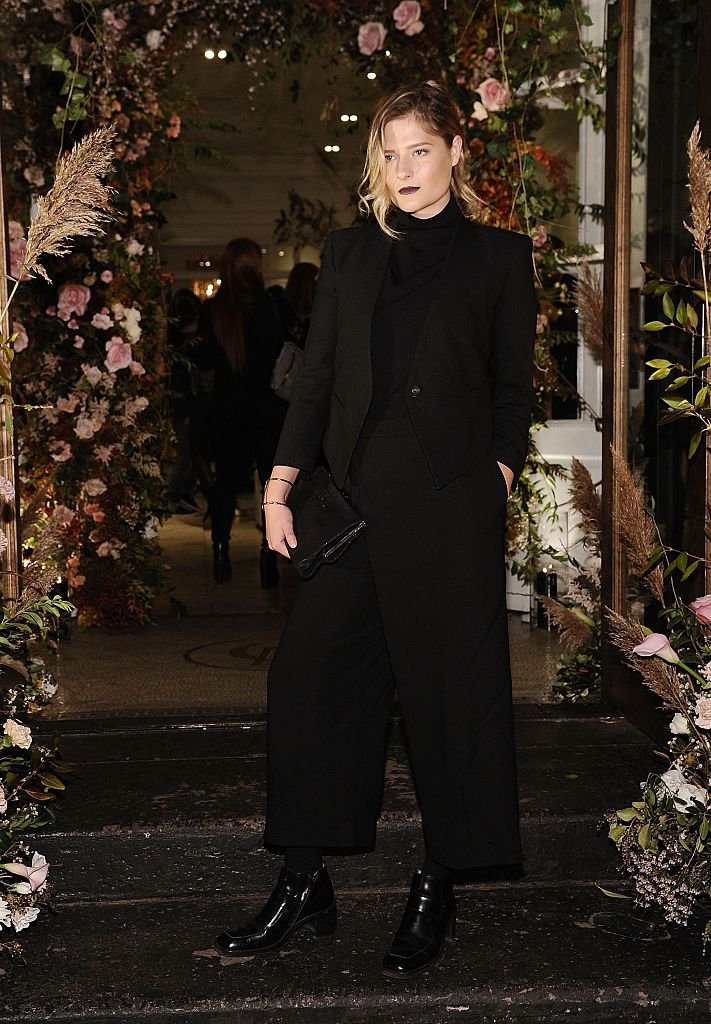 Louisa Gummer attends the Club Monaco Store Anniversary event. | Source: Getty Images
HENRY WOLFE GUMMER
Unlike his sisters, Henry didn't pursue a career in show business industry, and instead followed a path as a musician. Although he tried to study acting at New York University's Tisch School of the Arts, his heart knew it wasn't the path for him.
"For me, music was more stimulating from day to day. It was something that I didn't need to be working on a project to practice. I can do it whenever and I get satisfaction from completing songs that I never really got from acting," he said.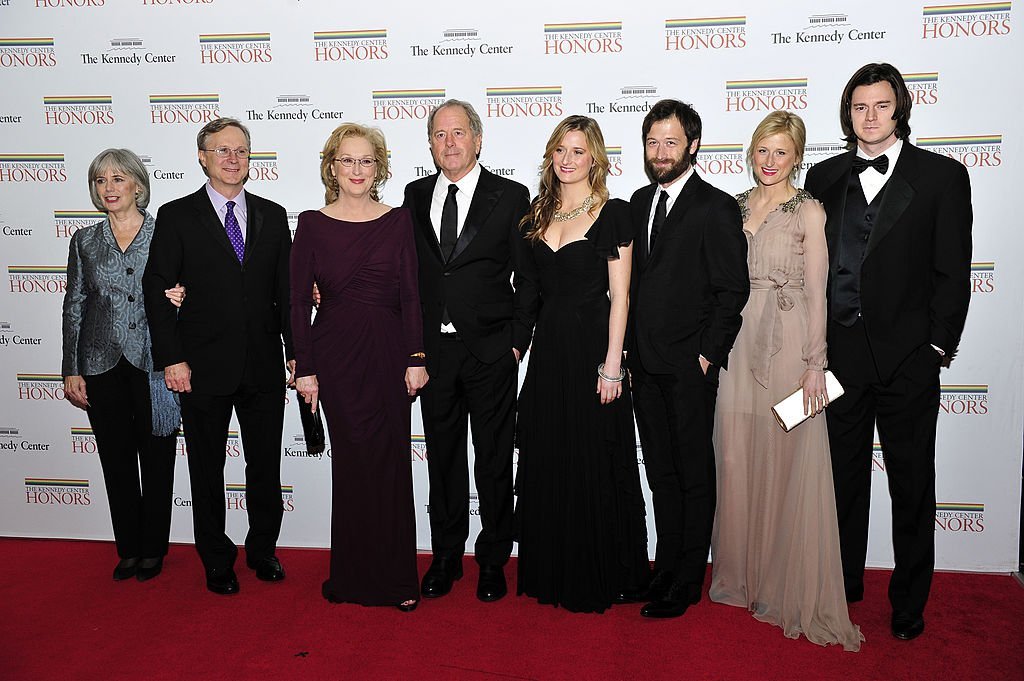 Meryl Streep and her family at the 2011 Kennedy Center Honors Gala Dinner. | Source: Getty Images
In 2009, he debuted his first solo EP, "Stop the Train," for the soundtrack of "Julie & Julia." His career took off from there and later dropped "Linda Vista" and "Asilomar" in 2011 and 2015, respectively.
Please fill in your e-mail so we can share with you our top stories!