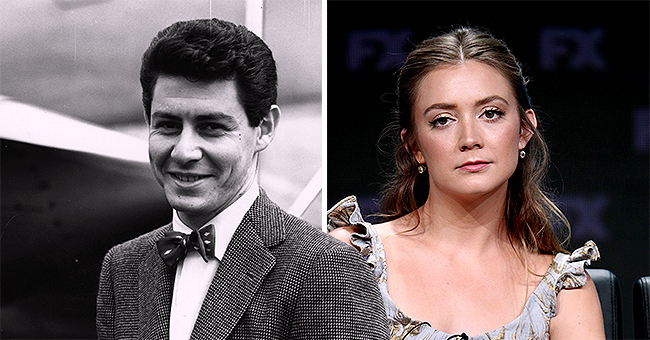 Getty Images
Meet Billie Lourd, '50s Pop Star Eddie Fisher's Granddaughter Who Is a Talented Actress
Talent seems to run in the family of Eddie Fisher and transcended into his granddaughter, Billie Lourd, the only child of Eddie's daughter and popular actress, Carrie Fisher.
Billie has followed the path of her mother and grandfather to pursue a career in entertainment. Eddie Fisher was famous in the 1950s, for his singing and acting skills.
The actor also faced controversies after divorcing his wife and actress, Debbie Reynolds to marry her best friend, Elizabeth Taylor, not a mean feat in any way.
Eddie died in 2010, but his talent didn't die with him, as his children went into showbiz. It hasn't stopped with his children, with his granddaughter, Billie Lourd carving a name for herself as an actress.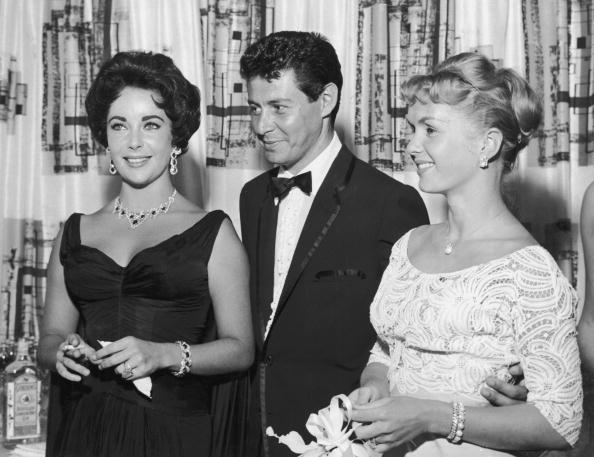 Eddie Fisher with his wife, American actor Debbie Reynolds and Elizabeth Taylor in Las Vegas.| Photo: Getty Images
WHO IS BILLIE LOURD?
July 17, 1992, marked the day Billie Lourd made her entrance into earth in Los Angeles, California. She was born to Bryan Lourd and Carrie Fisher. Billie's father is a talent agent, while her mother was an actress, writer, and comedian.
With the strong talent pool in Billie's family, especially from her mother's side, it is not a surprise to find that she has herself become an outstanding actress. She has already played roles in hit movies like, "Star Wars: Episode VII – The Force Awakens," and "Star Wars: The Last Jedi."
Her recent act came in the movie "Booksmart," released this year.
BILLIE REFLECTS ON MOM AND GRANDMOTHER'S DEATHS
The year 2016 ended in grief for Billie as she grappled with the loss of her mother, Carrie Fisher, and Grandmother, Debbie Reynolds. The death of those women, days apart from each other, was a tough one to take for the young Billie, though she overcame the tragedy to record an amazing 2017.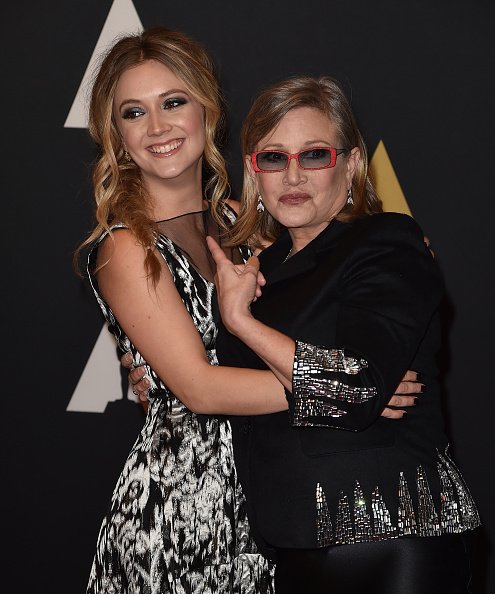 Carrie Fisher and Billie Catherine Lourd attend the Academy of Motion Picture Arts and Sciences' 7th annual Governors Awards in California.| Photo: getty Images.
Lourd sat down for an interview with her friend and co-star from the movie, "Horror Story," Sarah Paulson, to discuss her life without two of her most loved women.
Billie shared her experiences with the two women while they lived, and the lessons she has learned from them.
BILLIE'S 25TH BIRTHDAY BASH
One of the moments Billie chose to reflect on her mother was her (Billie's) 25th birthday celebration, with her family and friends.
The bash, which was rainbow-themed had the likes of actress, Emma Watson, and actor, Colton Haynes in attendance. Billie used the opportunity to share a throwback picture of her and her late mother at Disneyland and paid tribute to the late Carrie.
Please fill in your e-mail so we can share with you our top stories!