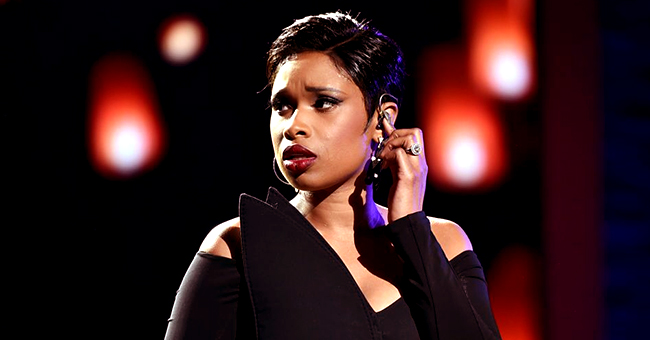 Getty Images
'Cats' Star Jennifer Hudson Posts & Deletes Diamond Bracelets Pic Compared to 'Slavery Scars'
Jennifer Hudson reveals her eight diamond bracelets that symbolize her "slavery scars" as she celebrates her 38th birthday and shares what it means to her.
For Jennifer Hudson, turning 38 means more than just adding a number to her age. It marks her years of hard work which she reveals in a photo is represented by her diamond bracelets.
Jennifer took to her Instagram to commemorate her birthday by flaunting her eight diamond bracelets on her wrist. The singer explained that each of those bracelets was a symbol of her "slavery scars."
"In the world I live in to some it's a lot and to some it's not much at all but for me these are what I call my slavery scars," the "American Idol" alum wrote to caption the photo that has now been deleted.
"Each one of these is a representation of how hard I've worked. Every time I wrapped on another thing I went and rewarded myself."
The singer went on to say that "There's so much more work to do. So there will be so much more and this is a good start cuz honoring myself is what my 38 is all about." She later mentioned a line from her film, "Dreamgirls" which she says always stayed with her.
"'Wake up baby, a star is a slave'" she quoted and added, "Happy birthday to me."
JENNIFER'S NOTABLE MOMENTS OF SUCCESS
Jennifer came in 7th on "American Idol" but that loss only set her to greater heights. Among her many achievements which are no doubt represented in her diamond bracelets was her Grammy for her self-titled album in 2009 and her Academy Award for her role as a supporting actress in "Dreamgirls."
THE DARKNESS IN HER LIFE
That star continued to shine in spite of the darkness that came into her life. Her mother, brother, and nephew were tragically murdered in 2008 by her sister's estranged husband who's now serving three life sentences in prison.
The singer who discovered how strong she was after that incident admitted it was her religious faith that saw her through it.
"It was the ultimate help to me," she told The Guardian in 2014. "We always said: 'If He brings you to it, He will bring you through it.' There would be no point in faith if it wasn't tested. My mother always told me no matter how negative your life seems to be, you must always look for a positive. That is what I believe a woman of faith should do."
HER BITTER BATTLE FOR CUSTODY OF HER SON
In 2017, Jennifer and her ex-fiance David Otunga were embroiled in a bitter custody battle over their son, David Otunga, Jr. The battle began when Jennifer filed for protection from David after an alleged violent encounter in their home. The singer accused her husband of mentally and physically abusing her which David denied. He was cleared by police of the alleged crime.
In July, the couple reportedly reached an agreement regarding their son's custody though the details were not divulged due to a gag order.
Jennifer rose through all these through the strength she mustered from them. Today, she remains humble as she continues to shine even brighter and acquires more diamond bracelets on her wrists.
Please fill in your e-mail so we can share with you our top stories!