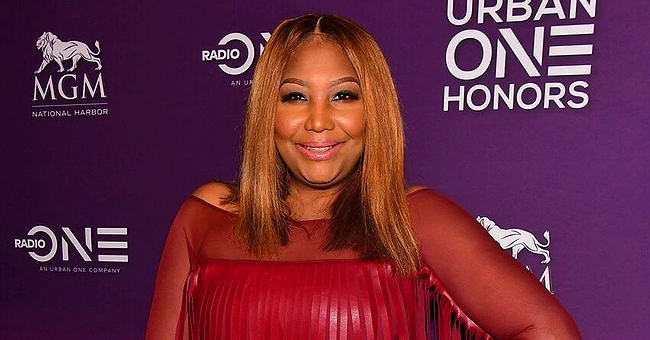 Getty Images
BFV Star Traci Braxton Shared Rare Pic of Husband Kevin Surrat as They Marked 23 Years of Marriage
Traci Braxton and her husband, Kevin Surratt have been together for over two decades. She recently shared a rare photo on social media to celebrate their 23rd anniversary.
Traci Braxton has lived through a lot in her life, but through most of it, she had the man she's spent over two decades with by her side.
Things between the two were horrible, and the mom-of-three threatened divorce.
23 YEARS AND COUNTING
The singer and Sirratt recently clocked 23 years together, and she took to Instagram to share a photo of the two of them. In the picture that appeared to be a selfie, Braxton placed both her palms on her husband's shoulder with her head leaned down on it.
"Happy anniversary @Sirratt23! My best friend and protector. Look, be you bae!"
"Thank you, boo," while other followers congratulated the couple on their anniversary.
"Your marriage, although had some ups and downs, you guys stayed the course no matter what… thank you for showing us that marriage still makes sense. Happy anniversary."
IT DIDN'T ALWAYS WORK
During an episode of the show, the parents-of-three aired their dirty laundry, trading accusations and pointing out the other's flaws. Braxton accused Sirratt of not putting their family first, and the latter accused her of treating him like he's less than her.
THEY FINALLY MADE IT WORK
Things between the two were horrible, and the mom-of-three threatened divorce. However, after the show, they laid low and stayed away from the spotlight which helped them work on their relationship and heal. The singer and Sirratt improved their communication and curbed out the negativities that affected their marriage.
Braxton and her husband met in '93, became friends, and then fell in love with each other. They consider themselves best friends, and when their marriage had issues, it was one of the things they missed about it.
"… the future has never looked so bright."
Family is vital to the reality star, and thankfully, she was able to put her marriage back together.
Please fill in your e-mail so we can share with you our top stories!