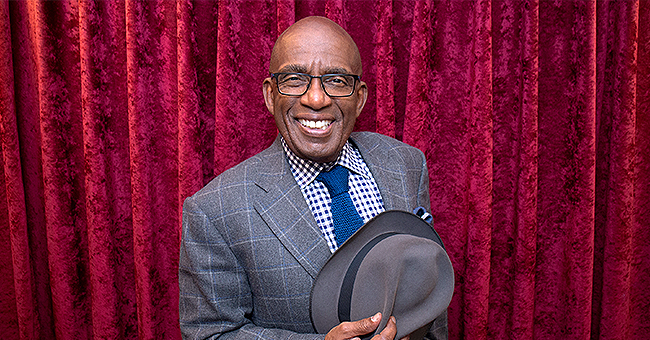 Getty Images
Al Roker Cut the Wedding Cake with His Wife in Rare Photos to Celebrate Their 24th Anniversary
Al Roker recently shared a rare photo from his wedding day in a sweet post dedicated to his wife of 24 years, Deborah Roberts.
Al Roker celebrated his 24th wedding anniversary with his wife through a sweet Instagram post that showed rare photos from their wedding day, including one where they cut through their four-layered cake.
"And 24 years ago today, @debrobersabc changed my life forever and I am forever grateful. #happyanniversary to the most wonderful #mom #friend #wife #partner," he captioned the post.
Roker and his wife, Deborah Roberts, had the same career but for two rival networks. He worked as NBC's "Today Show's" weatherman, while she worked as ABC News' seasoned reporter. In 1990, Roberts switched jobs and moved as NBC's general-assignment reporter, where the two met.
"Al was so sweet," Roberts recalled. "He showed me pictures of his daughter and talked about his family."
When Roberts moved to Miami, she and the then-weatherman remained in contact. It wasn't until 192 that she moved back to New York as a correspondent for "Dateline" NBC, and before her arrival, Roker had already separated with his ex-wife, Alice.
Roberts only saw Roker as a friend throughout the years and nothing more, yet he pursued her and wooed her with flowers and gifts until she fell in love. On September 16, 1995, the couple tied the knot and started a family.
Three years after, they welcomed their first child, Leila Ruth, who came after Roberts experienced fertility issues. Roker has since been so happy to be a father, even sharing his realizations on screen.
"You learn very quickly that each child really is different," Roker said. "You see that early on, but as they get older and move into adulthood, it's more apparent; and they're always your kid: They might be adults, and your relationship might change in some way, but at the core, it's the same."
Roker also has a son, Nick, who recently made headlines for bagging two gold medals for swimming in the Special Olympics in New York. Despite having special needs and falling within the autism spectrum, Nick is given the utmost love and attention from his parents.
Please fill in your e-mail so we can share with you our top stories!