'Wild 'N out' Host Nick Cannon Shares Photo with 'Honey' Singer Ex Mariah Carey & Their Twins
Nick Cannon and Mariah Carey continue to prove that co-parenting can be fun as they pose happily during a recent family outing with their twins, daughter Monroe and son Moroccan.
Cannon, 38, and Carey, 49, have been apart for three years now but it's almost like old times when it comes to their children.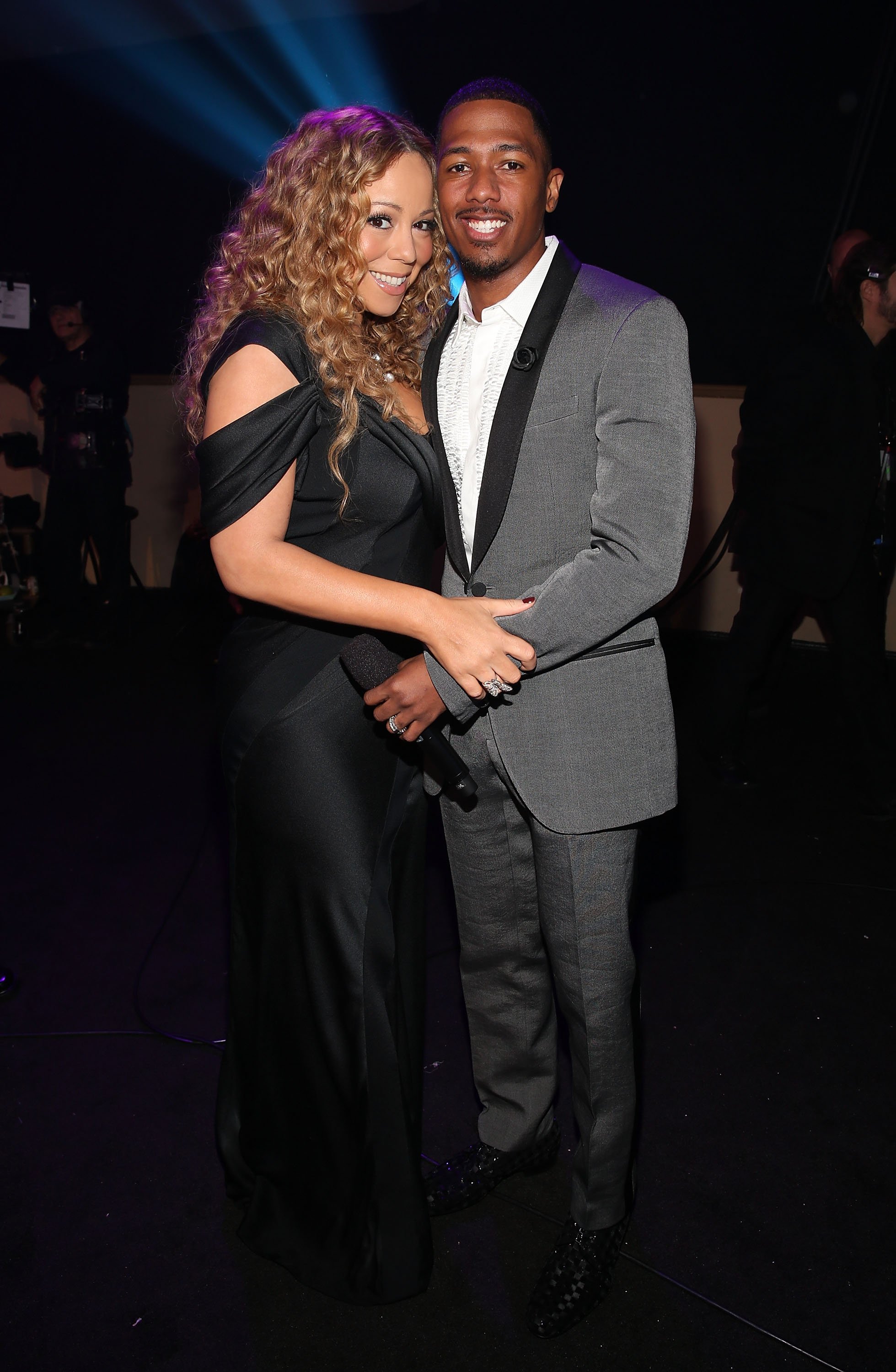 The "Wild 'N Out" creator took to Instagram recently with a family photo featuring himself, Carey, Moroccan, Monroe, and Cannon's mother.
"It's all unconditional love. All that other stuff just falls apart" ~ Nick Cannon
All five huddled close at a restaurant table while flashing the brightest smiles. "Family over EVERYTHING!" Cannon sweetly captioned the snap.
According to Daily Mail, the photo was taken on Saturday when Cannon and his clan went out to dinner at celebrity hotspot restaurant Nobu in California.
Keeping up with her diva personality, Carey packed on the glam in a black, one-shoulder dress with a thigh-high side slit. The "All I Want for Christmas Is You" songstress accessorized with a bracelet, hoop earrings, and metallic platform heels while highlighted curls fell past her shoulder.
Cannon, on the other hand, went with a casual look in a red leather jacket, black pants, a white shirt, and matching beanie. In one photo published by Daily Mail, he proved to be quite the hands-on dad as he held eight-year-old Monroe in his arms while the family made its way to parked vehicles.
Cannon and Carey were married from 2008 to 2016 when their divorce was finalized, but the two remain best of friends and are one of Hollywood's few co-parenting success stories.
Speaking to US Weekly earlier this year, the "Drumline" star claimed the key to his synergy with Carey is unconditional love:
"We got our egos and this selfish behavior [but] when you put your children first, you understand that it's all unconditional love. All that other stuff just falls apart. …I always want what's best for my children."
Cannon and the "Always Be My Baby" singer came together some months ago to throw their twins a fun-filled birthday extravaganza, complete with laser tag and fairies and birthday boy Moroccan at the DJ stand.
Cannon, who has a younger son Golden with another partner, also hangs out with the twins regularly. After picking up the MTV Movie & TV Awards for "Best Host" in June, Cannon told ET that he was leaving to pick up Moroccan and Monroe who had been on tour with their mother.
The "Masked Singer" host also admitted that it would be hard for him to top the excitement of touring the world with a superstar singer.
"No, [I can't live up to that hype]," he joked. "But they want to play Roadblocks, they want to eat Doritos and they can do that with Daddy."
It sure is refreshing to see two parents putting their children first at all costs.