A List of Naomi Campbell's Iconic and Daring Looks
Naomi Campbell has been captivating with her looks in and out of the runaway for the past three decades, and she still knows exactly how to leave an impression. Here's a recap of some of Naomi's most daring outfits through the years.
The 49-year-old supermodel recently caused furor at her Fashion for Relief runway show during London Fashion Week on Saturday.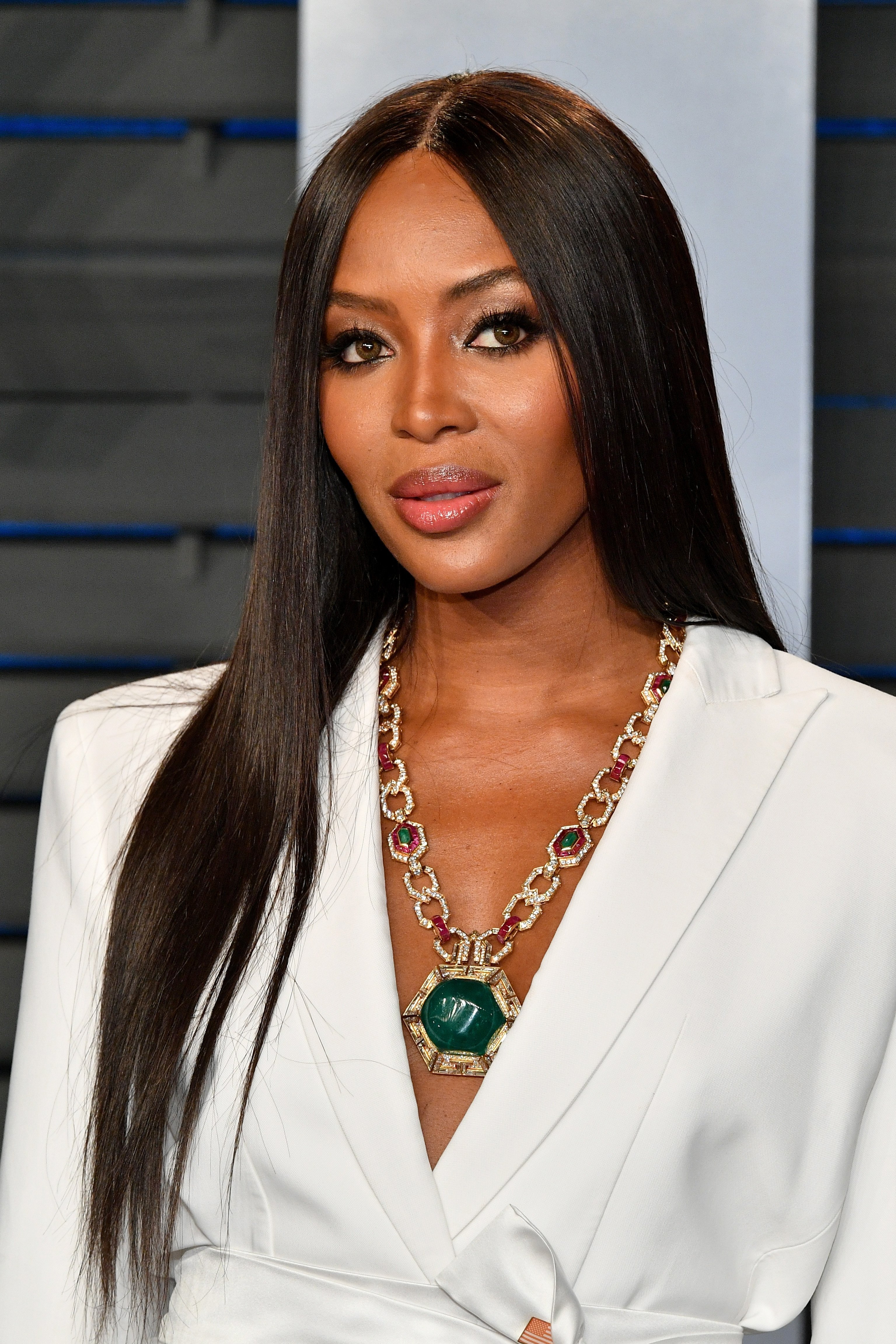 The event, held at The British Museum, has become an annual tradition for the model since 2008, and every time, she manages to steal the spotlight.
This year, Campbell rocked a sheer black gown from Thierry Mugler's fall 1998 couture collection, which features a plunging neckline and strategically placed sequins to cover just the bare minimum of Campbell's toned body.
She paired the look with a 1960s-style bouffant, pearls, and black heels.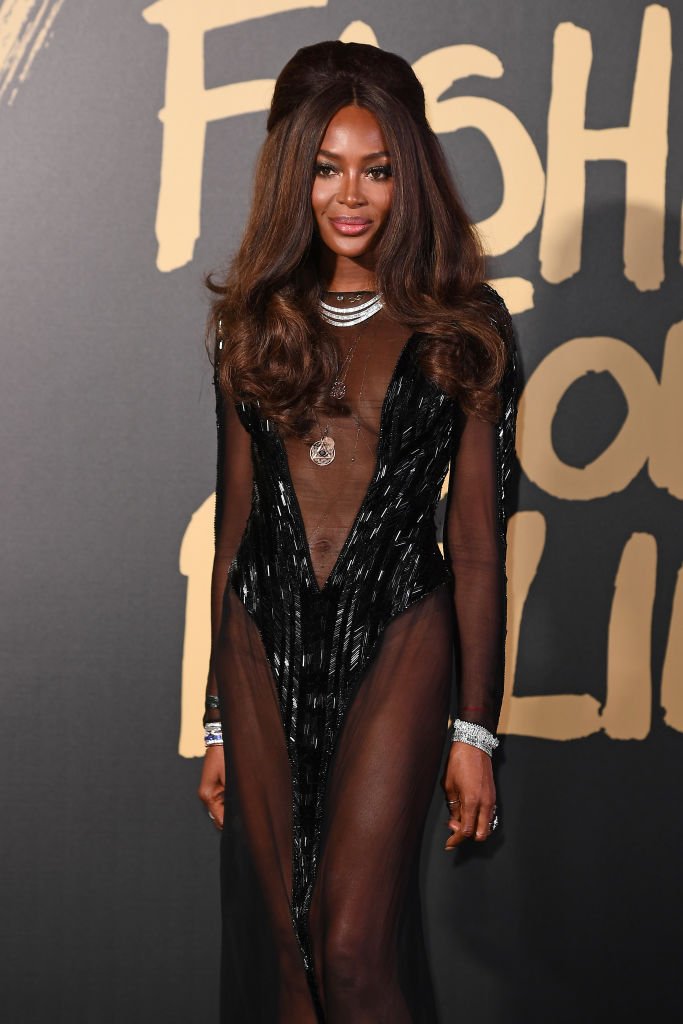 Although the nude-fantasy was daring, it's not the first time Campbell puts some skin on display in a fashionable couture way. Here's a list of some of her bold looks through the years.
LATE '90s, EARLY 00's
Campbell has never been shy when it comes to rocking sheer clothes. She has been making statements with her cheer fashion choices in the runaway and red carpet from the early '90s.
Naomi wore a see-through white sequined dress when she attended the VH-1 Fashion awards in the company of late designer Gianni Versace on December 3, 1995. At the time, Campbell was at the peak of her career.
Here, she arrived at the 'A Diamond is Forever: Cinema Against Aids 2001' amfAR benefit event at Le Moulin de Mougins in Cannes, France, wearing a heavily embellished dress with two sheer panels on the sides.
She completed the outfit with strappy sandals and a matching bag.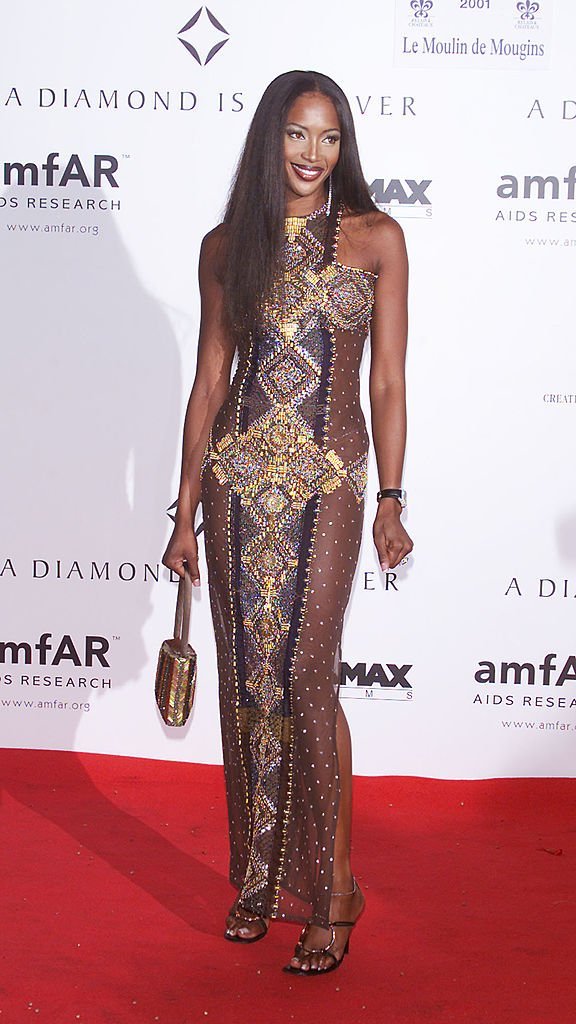 Following with the sheer trend, Naomi rocked a white lace dress with cream-colored underwear and matching ankle boots for The Fashion Group International's 19th Annual Night Of Stars at Cipriani, New York, in 2002.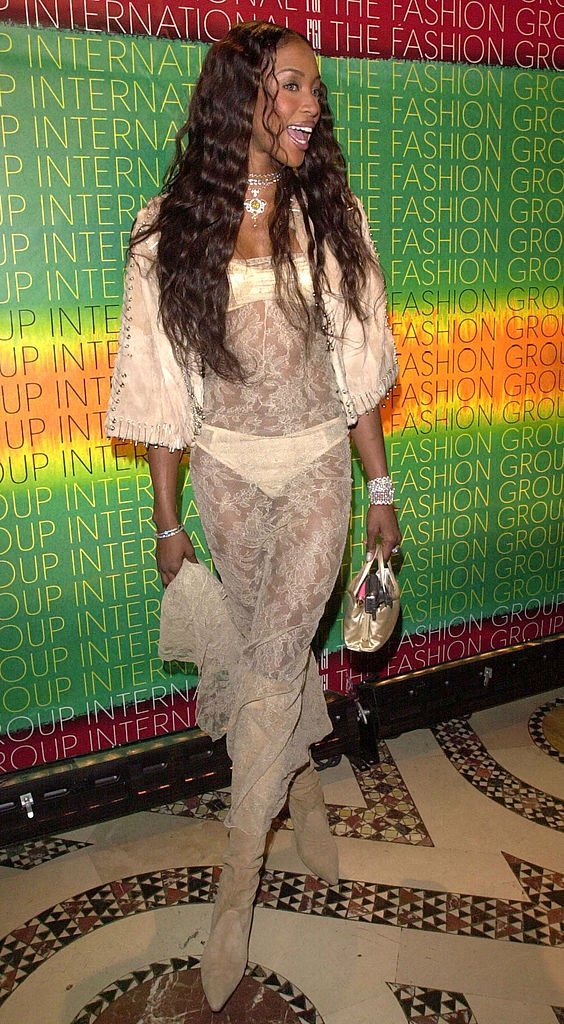 On September 8, 2004,
Campbell
showed up at the Conde Nast Media Group Presents "Fashion Rocks," in New York City, wearing a short dress made with chains, metal squares, and circles.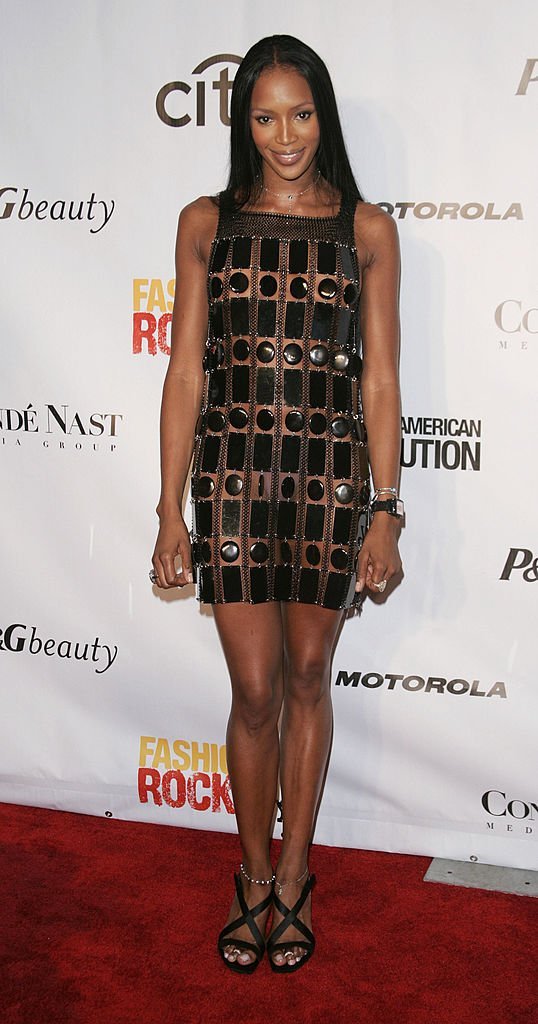 Although Naomi was part of several runaways on Victoria's Secret Fashion show through the years, this ensemble from the 69th Regiment Armory on November 9, 2005, was one of her best looks.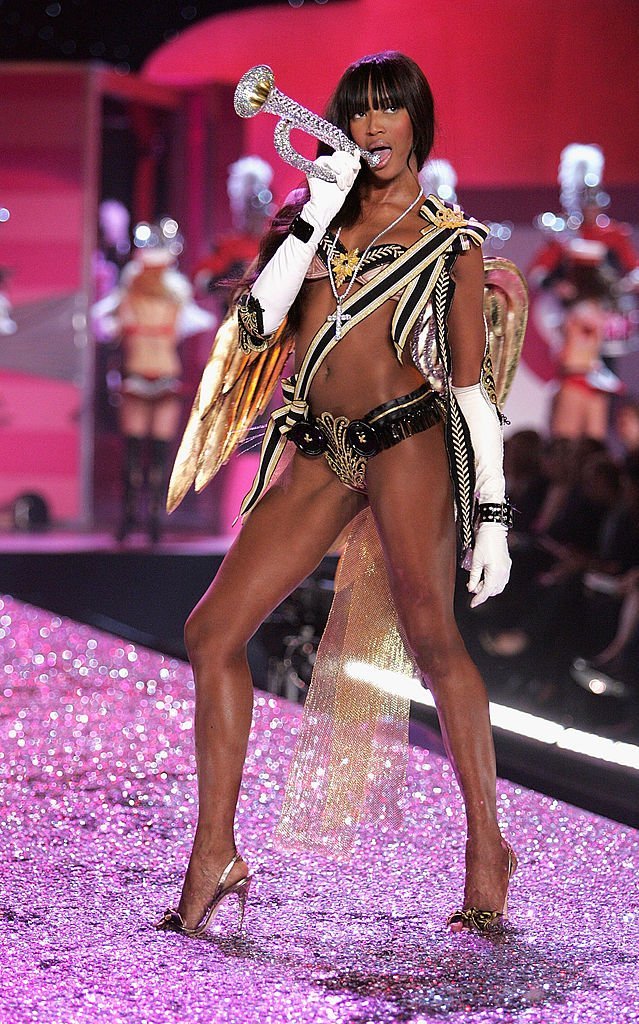 LATE '00s, TO THIS DAY
Naomi looked stunning donning a sequined dress with a plunging neckline and a low back cut at the Montblanc Night Of The Stars gala February 2, 2007.
Her pixie cut gave the look an even more sophisticated air.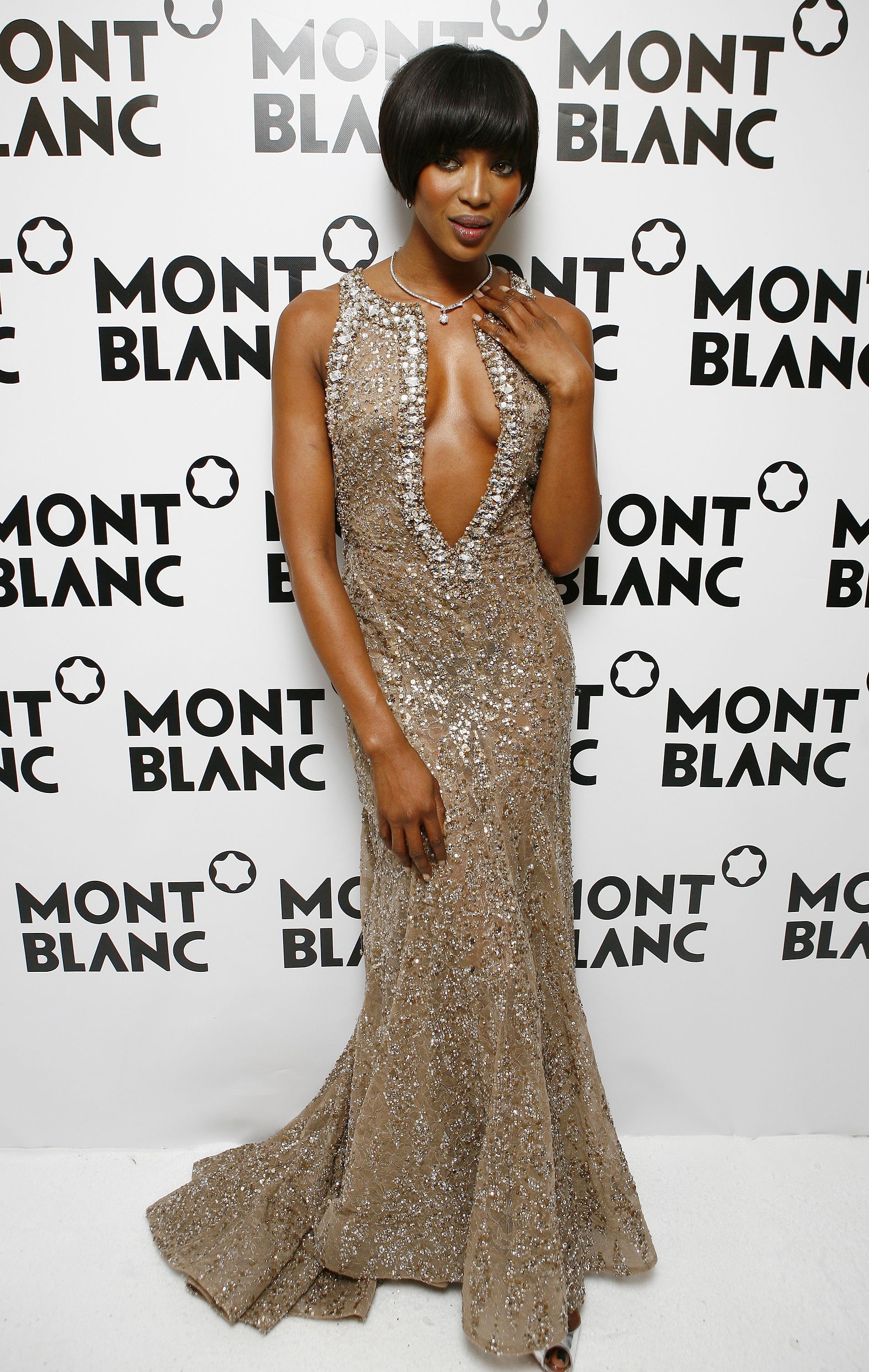 The 49-year-old wore a  custom Versace gown to the premiere screening of American Horror Story in Los Angeles on October 3, 2015.
The dress featured a thigh-high slit and a sheer panel on the left side that left little to the imagination.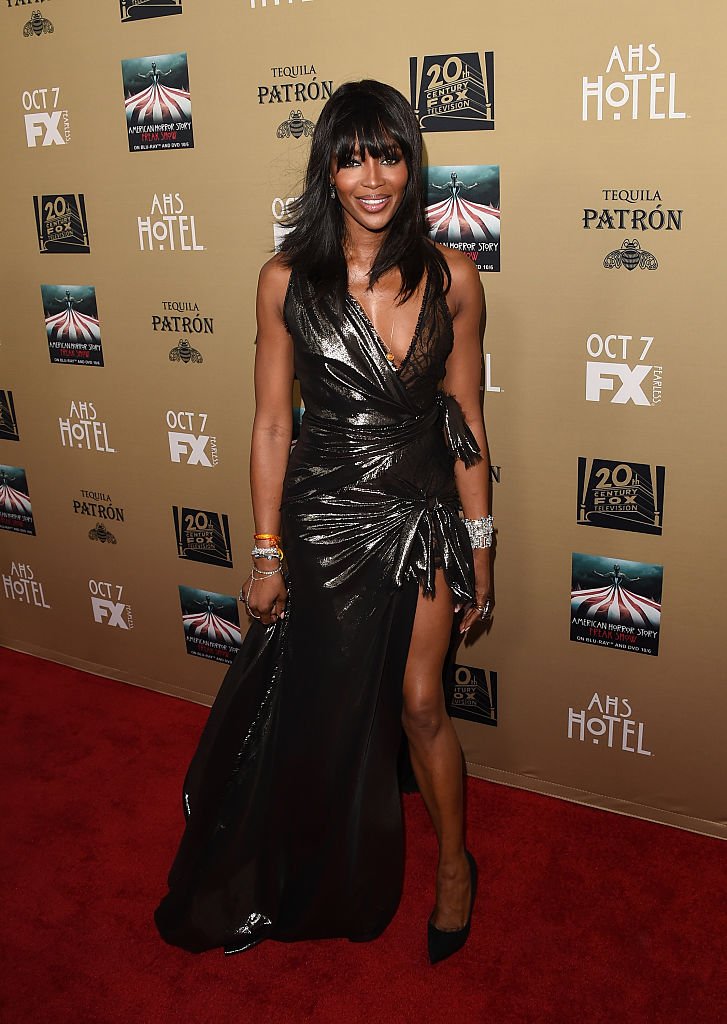 Campbell made head turns with this embroidered Alexander McQueen dress at the Fashion Awards in London December 5, 2016.
The semi-sheer piece put the model's toned legs on display, and she completed the look with a diamond necklace.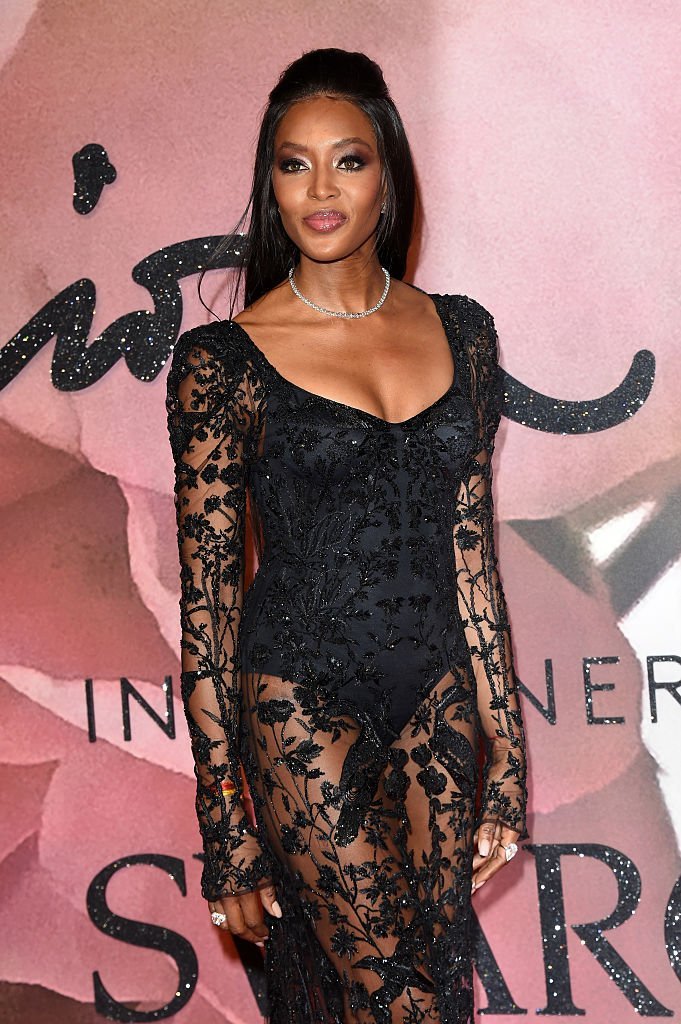 Naomi glowed in a Tom Ford sequined gown with a sheer panel that created a suggestive neckline at the Tom Ford fashion show during New York Fashion Week September on September 7, 2016.
She paired the dress with golden heels from the same designer.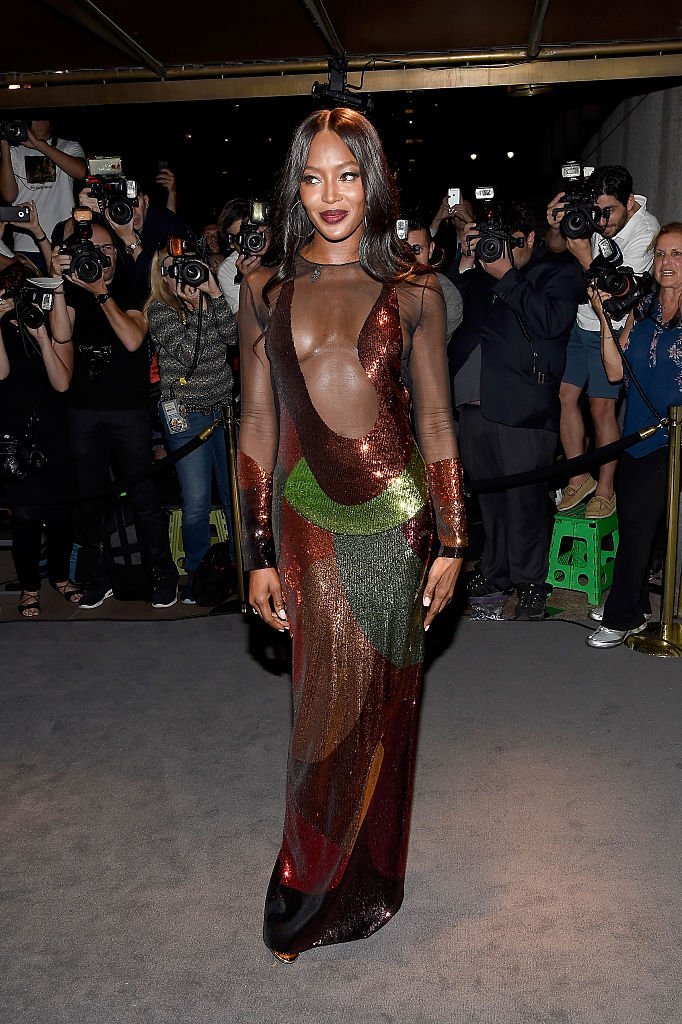 Earlier this year, Naomi attended the British Vogue and Tiffany & Co. Celebrate Fashion And Film Party on February 10, 2019.
She donned an Alexander McQueen sheer gown that featured silver-tone beads and butterflies, and a skirt smothered in feathers.
SPECIAL MENTIONS
Although not as daring in a -showing-off-skin way as the other looks, but more in a fashion-vanguard one, there are two of Naomi's outfits that are worth mentioning too.
One is the lilac Valentino couture gown with sheer panels and a feather cape that she rocked at the MET Gala 2019: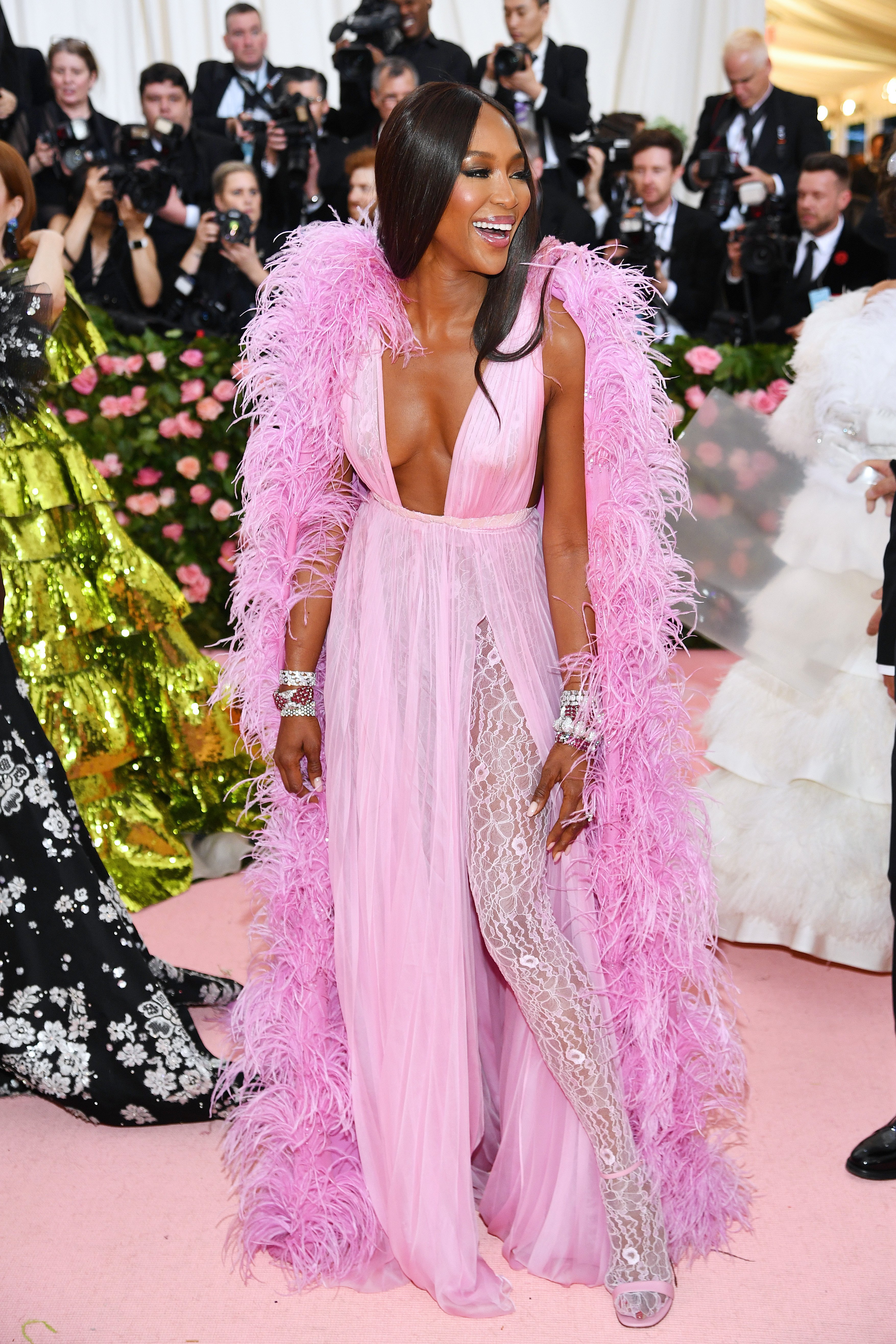 And the other is this green vintage Pierre Cardin gown featuring voluminous shoulders detailing and a satin finish, which she paired with sheer gloves, a black clutch and boots.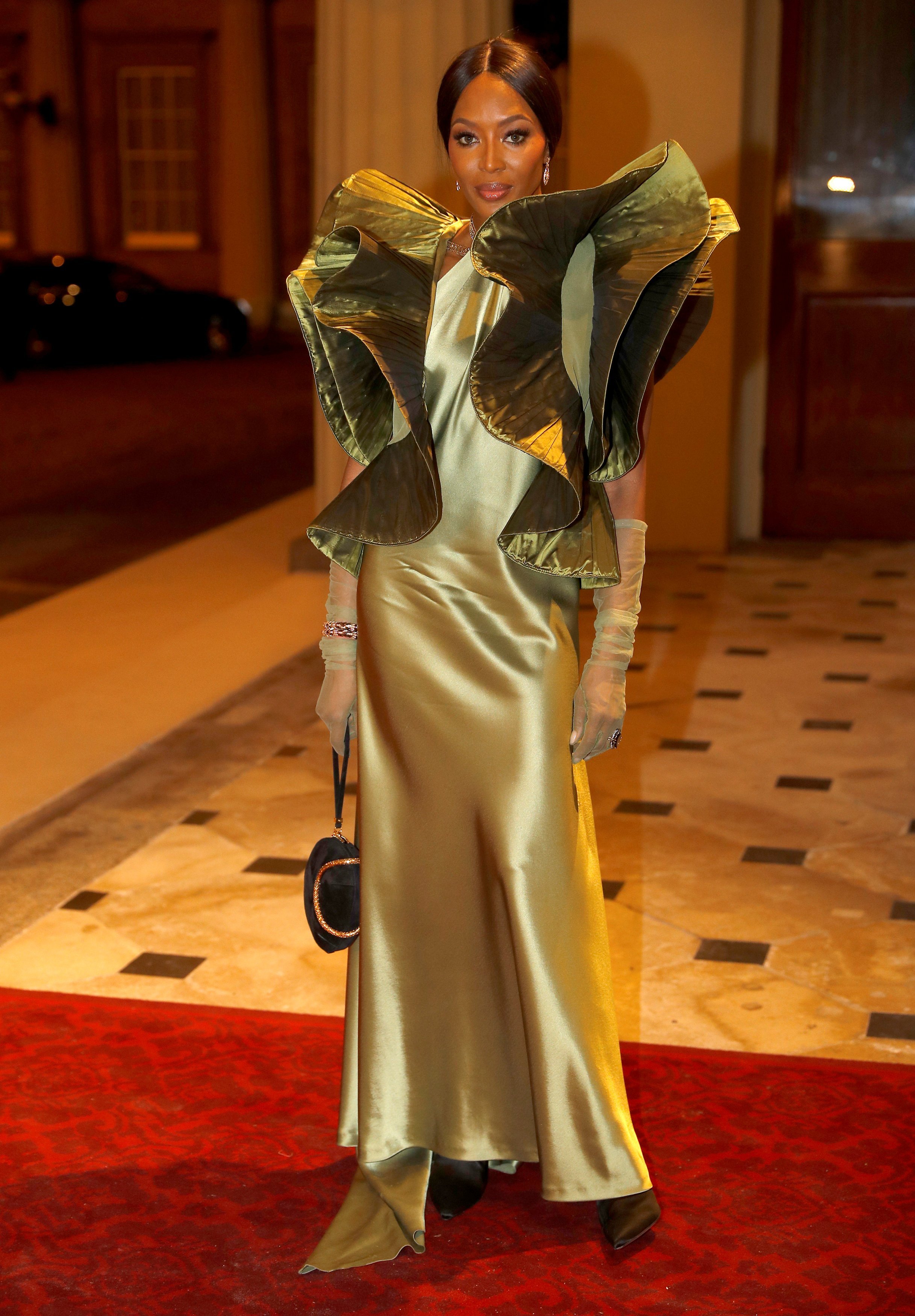 There's no doubt that Naomi Campbell's beauty is ageless.
She'll be celebrating her 50th birthday in May 2020, but she never looked better.