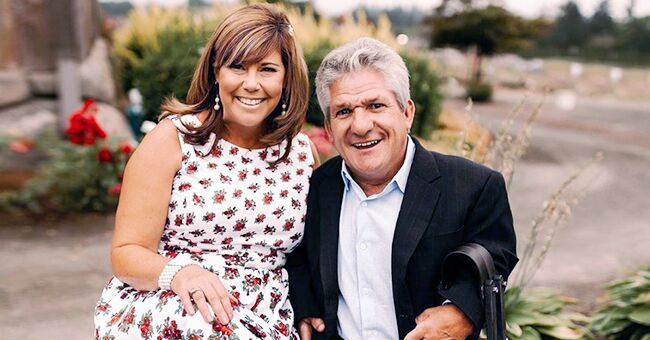 instagram.com/mattroloff
LPBW Star Matt Roloff Shares New Photo of His Parents and Girlfriend Caryn Chandler Comments
Matt Roloff of 'Little People, Big World' share's a picture from a visit with his parents. His girlfriend, Caryn Chandler comments on the sweet reunion.
Matt Roloff just got a well-deserved visit from his parents, Ron Roloff and Peggy Roloff. In a rare post, Matt shares a picture from their visit, with the caption:
"My amazing folks, Ron and Peggy AKA Papa and Huny here in Oregon visiting."
Matt's girlfriend, Caryn Chandler, who also enjoyed their visit and responded to the picture saying:
"Luv them!! It was a wonderful visit and special time spent with them at Jacobs wedding and Ember's birthday."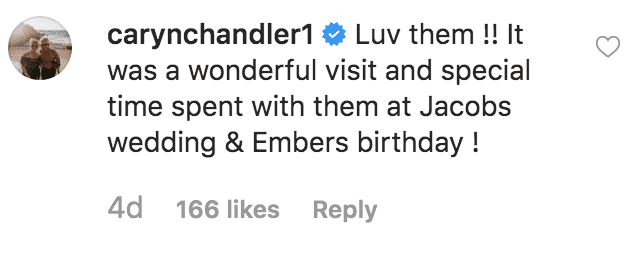 Caryn Chandler comments on a picture of Matt Roloff with his parents | Source: instagram.com/mattrollof
Since his divorce from Amy Roloff in 2016, Matt and Caryn have managed to bring their blended families together. The couple often share pictures together with each other's children and grand grandchildren.
For Peggy's 77th birthday, Caryn helped plan a birthday dinner for her. In a picture from the night, Matt writes:
"Celebrating my amazing and beautiful mom on her 77th birthday. Happy Birthday mom (Huny)"
After decades of marriage, Ron and Peggy are couple goals wearing matching flannel shirts. Looking extra special on her birthday, Peggy tops her look with a silver tiara.
Ron and Peggy have made a few features on the early episodes of "Little People, Big World." The couple made their most recent appearance in an episode, titled "Four Generations of Roloffs," in 2017.
During the episode Ron and Peggy join the family to celebrate Zach Roloff's first father's day with his wife Tori. This was a special visit because the celebrations gave them the opportunity to meet their grandson Jackson, who was born on May 12, 2017.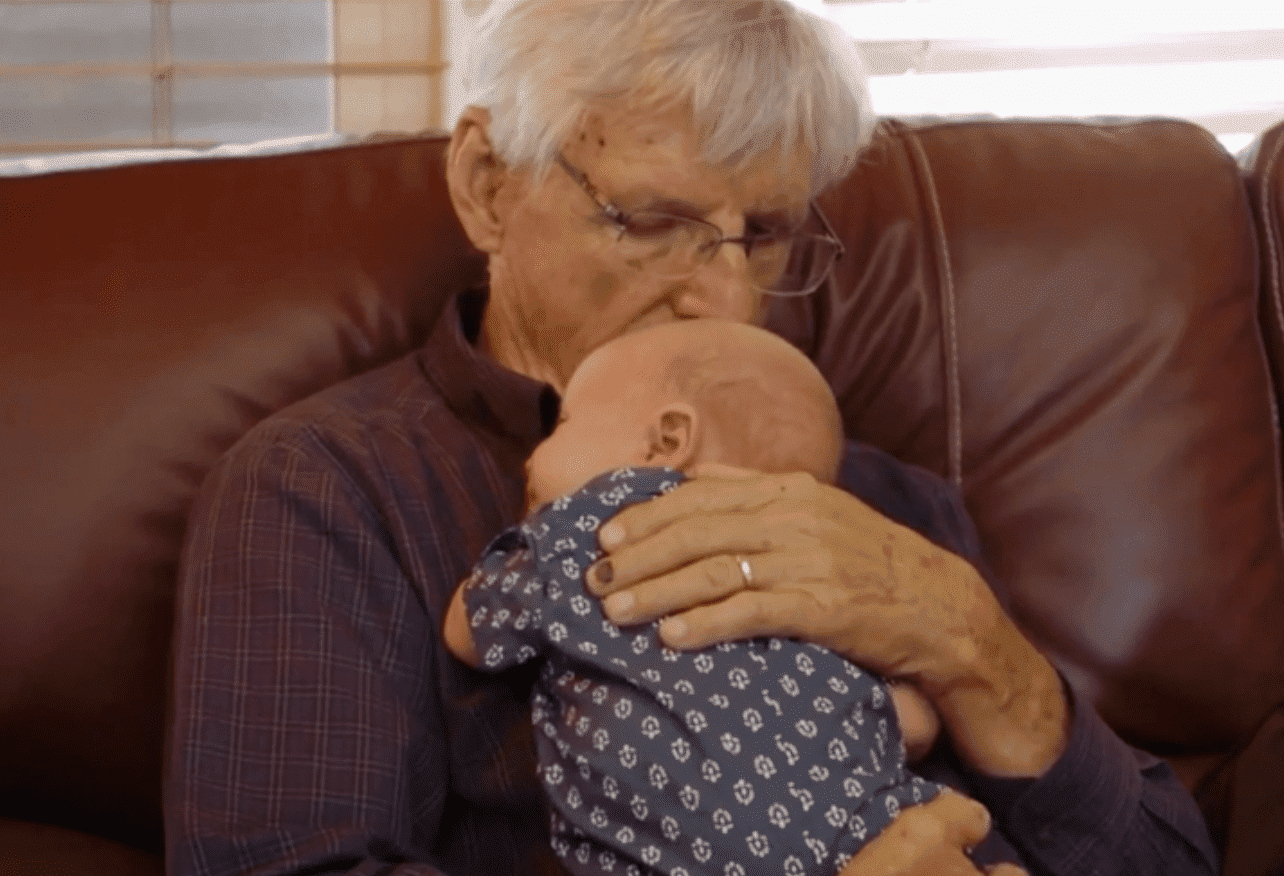 During "Little People, Big World's" episode titled, "Four Generations of Roloffs," Ron Rollof cuddles with his great grandson, Jackson Roloff | Source: goodhousekeeping.com
Despite Amy's accusations that Matt and Caryn started their relationship while she was still married to him, their personal issues have not seemed to affect Ron and Peggy's relationship with Amy and her children, Molly, Zach, Jeremy and Jacob.
In the midst of their divorce, in 2016. Ron and Peggy join the family at Rollof and take a picture together showing a united front.
According to Good Housekeeping, Ron and Peggy blame distance for the reason don't feature regularly on the show. They live in California and try to make regular visit to Oregon to the Roloff family.
Please fill in your e-mail so we can share with you our top stories!