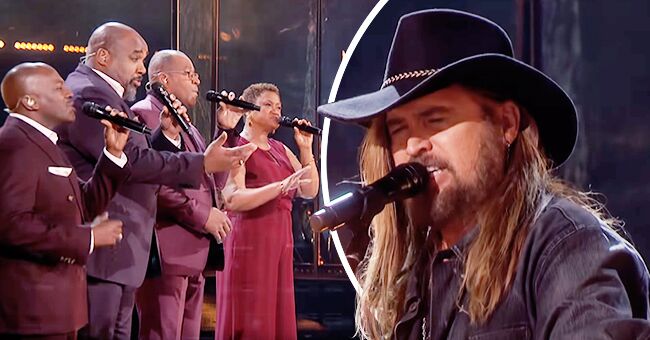 youtube.com/America's Got Talent
AGT Finale: Voices of Service Sang 'Some Gave All' with Billy Ray Cyrus and Fans Were Moved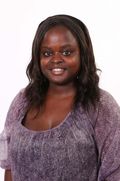 During the 'America's Got Talent' season finale, Billy Ray Cyrus performed with season 14 finalists, 'Voices of Service.' The performance has twitter buzzing about their rendition of 'Some Gave All.'
"All gave some and some gave all, and some stood through for the red, white and blue. And some had to fall, and if you ever think of me, think of all your liberties and recall some gave all..."
Belting out these lyrics during their final performance on the "America's Got Talent" stage, "Voices of Service" gave a powerful performance to Billy Ray Cyrus' song, "Some Gave All."
Bringing the crowd to their feet and impressing the judges with their perfectly in sync melodies, Cyrus reflects on his performance, with a heartfelt tweet saying:
"So honored to join @VoicesofService tonight on #SomeGaveAll. Their message is music heals. And I've always believed music changes everything. It feels like a moment of purpose. @AGT@DAVHQ#helpaveteran"
Fans also got in on the action, praising the performance and sharing about how inspired they are by the band.
The band, who have been fan favourites throughout the season have delivered memorable performances such as; Wiz Khalifa and Charlie Puth's "See You Again, "Gavin DeGraw's "Fire," One Republic's "Choke" and Katy Perry's "Rise." Making it to the finale, "Voices of Service" ended the show in fifth place.
"Some Gave All," is a song written about patriotism and it expresses the sacrifices that are made by people who serve the United States in war. It has unique significance to the band because they are made up of veteran and active members of the United States military.
The "Voices of Service" members include; Master Sgt. Caleb Green, Sgt. 1st Class Jason Hanna and Sgt. Maj. Christal Rheams and retired Staff Sgt. Ron Henry. They reveal that singing has been a way for them to bond with people dealing with any sort of trauma and to help people cope with the uncertainty of life in the military, Henry explains:
"It is really for anyone on a recovery journey, from post-traumatic stress, to substance abuse, to physical abuse, domestic violence. We attempt to use our gifts to heal."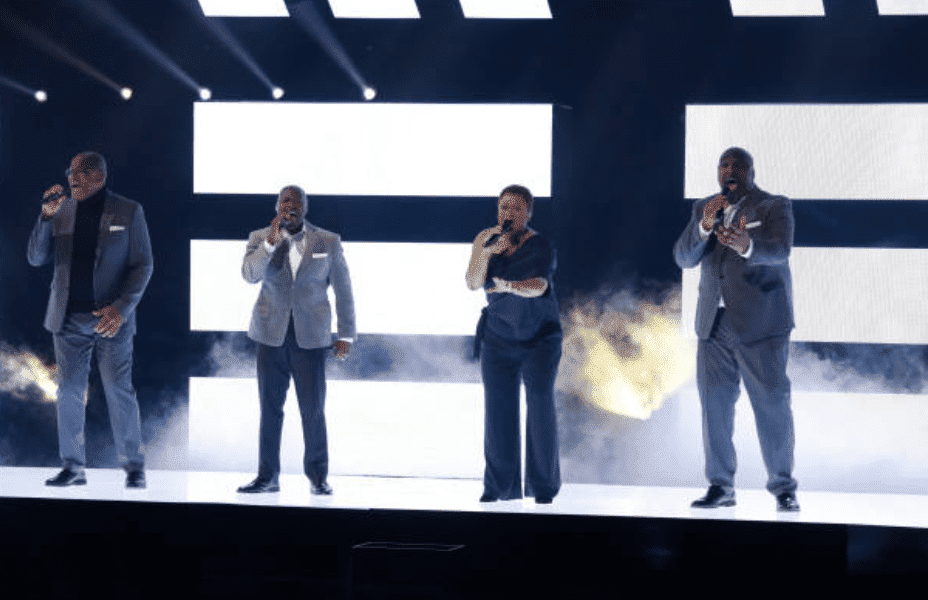 "Voice of Service" perform at the "America's Got Talent" Season 14 Finale in Hollywood, California | Source: Getty Images
"Voices of service" hope to use music as a form of therapy to help people dealing with post-traumatic stress disorder. They have performed at military bases, government agencies and at Joe Biden's home for the "Joining Forces" showcase.
Please fill in your e-mail so we can share with you our top stories!