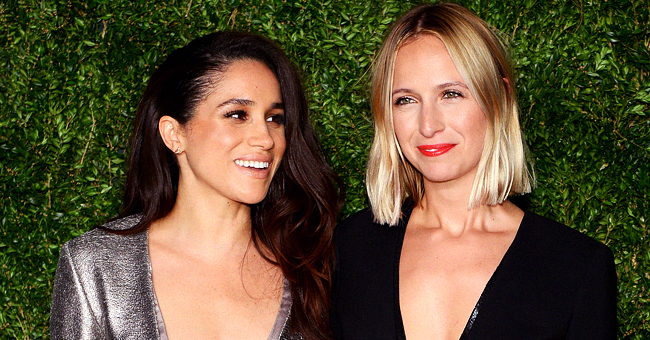 Getty Images
Prince Harry & Meghan Markle Are Reportedly in Rome for Friend & Designer Misha Nonoo's Wedding
Meghan Markle and Prince Harry have arrived in Italy for designer and friend, Misha Nonoo's wedding. The nuptials are expected to be a star studded event.
The news of designer, Misha Nonoo's wedding with Michael Hess was confirmed by the arrival of several of her celebrity guests in Rome, Italy.
The wedding will be held in Italy's largest film studio, Cinecittà. Movies such as, 1963's Cleopatra and 1959's Ben-Hur were filmed on that location.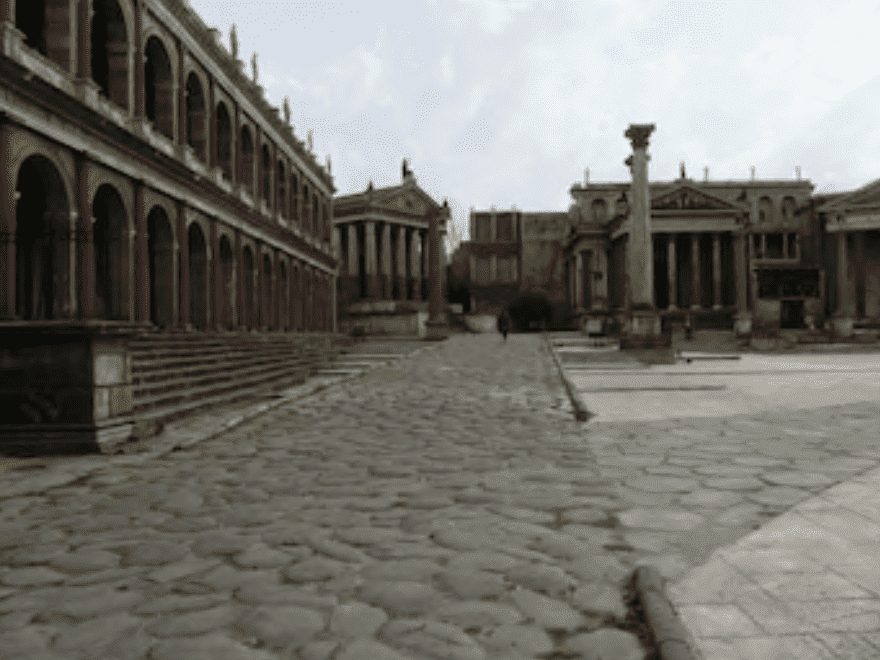 Cinecittà film studios, showing a stone road and ancient buildings, on November 4, 2014 | Source: Getty Images
Her star studded guest list is expected to include celebrities such as, Katy Perry, Orlando Bloom, Ellie Goulding, Joshua Kushner, Princess Beatrice, Princess Eugenie and model, Karlie Kloss.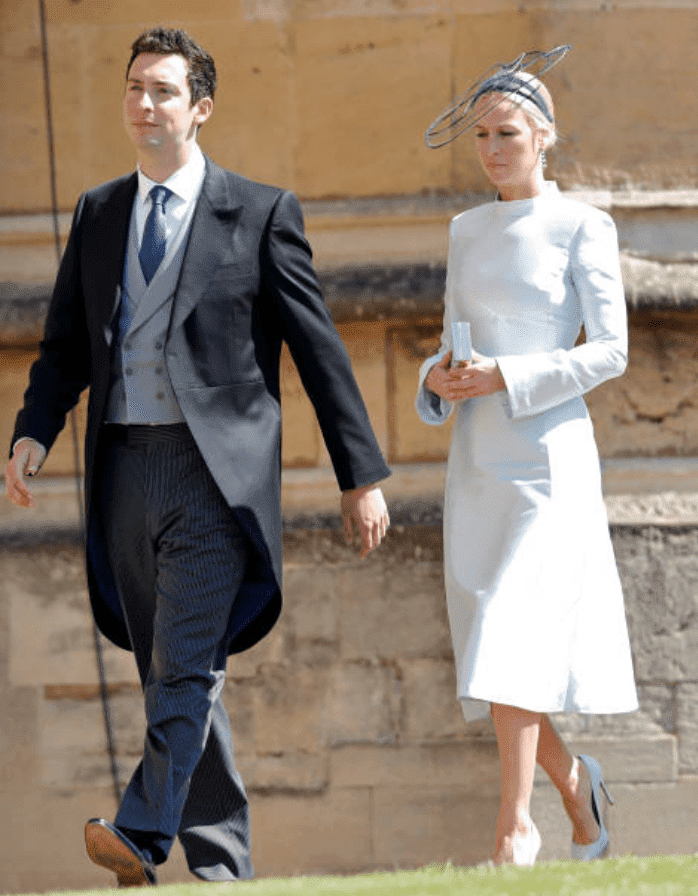 Michael Hess and Misha Nonoo attend the wedding of Prince Harry and Meghan Markle, on May 19, 2018, in Windsor, England | Source: Getty Images
The most anticipated guests at her wedding are the royal couple, Prince Harry and Meghan Markle. It is reported that they arrived in Italy, ahead of the wedding ceremony on Saturday. Royal correspondent, Emily Andrews confirms the news in a tweet saying:
"Eagle Italian eyes tell me that Harry & Meghan were spotted arriving in Rome today for tomorrow's wedding of the Duchess' best mate Misha Nonoo to US oil tycoon Michael Hess. Misha, who helped introduce Harry to Meghan, collaborated on the highly successful #SmartSet collection."
Misha was previously married to Harry's close friend, Paddle8 founder, Alexander Gilkes. It has been speculated that she introduced Harry to Meghan in 2016, by setting them up on a blind date.
Recently, long-time friends, Misha and Meghan launched of a fashion capsule for her patronage, "Smart Works." Meghan collaborated on the project with several brands, to launch five items of clothing, which for every item sold by the brands, one will go to the charity.
Misha contributed a white button-down shirt for the collection. At the launch Meghan arrived wearing the shirt designed by Misha. Speaking about the shirt she says:
"Thinking about the essential pieces you need in your wardrobe, it makes sense that the foundation of a wardrobe should be black and white; for example, the classic white shirt and well-fitting black pants."
"Empowering women has always been my goal as a designer, and I was thrilled our brand could support so many women's professional pursuits in this special partnership," she reveal's the motivation behind the collaboration.
According to PEOPLE, the royal couple flew to Rome on a commercial airline. To the disappointment of their fans, it appears their son Archie Mountbatten-Windsor did not accompany them on the trip.
Previously Misha attended Meghan's wedding and baby shower. It remains unclear what role she will be playing in her friend's wedding, if any.
Please fill in your e-mail so we can share with you our top stories!