Kim Porter's Son Quincy Brown Enjoys Being 'Role Model' to Kids in Photos with a Cute Little Guy
Kim Porter's oldest son, actor Quincy Brown melted hearts, revealing that he has a special love for children.
Quincy Brown, Kim Porter's oldest child has revealed a soft and nurturing facet to his character.
The 27-year-old shared a series of adorable photos with a child on Instagram and revealed the importance of being a role model.
"Be the role model you needed when you were younger.I have a special love for the kids #qrew. ♥️" Quincy Brown
QUINCY BROWN: "BE THE ROLE MODEL YOU NEEDED"
The series of photos show the young man with an unidentified child, presumably the offspring of a friend.
The young man and the little guyl are grinning happily at the camera as they hang onto what looks like a climbing frame. and another snap shows the child lovingly hugging Quincy.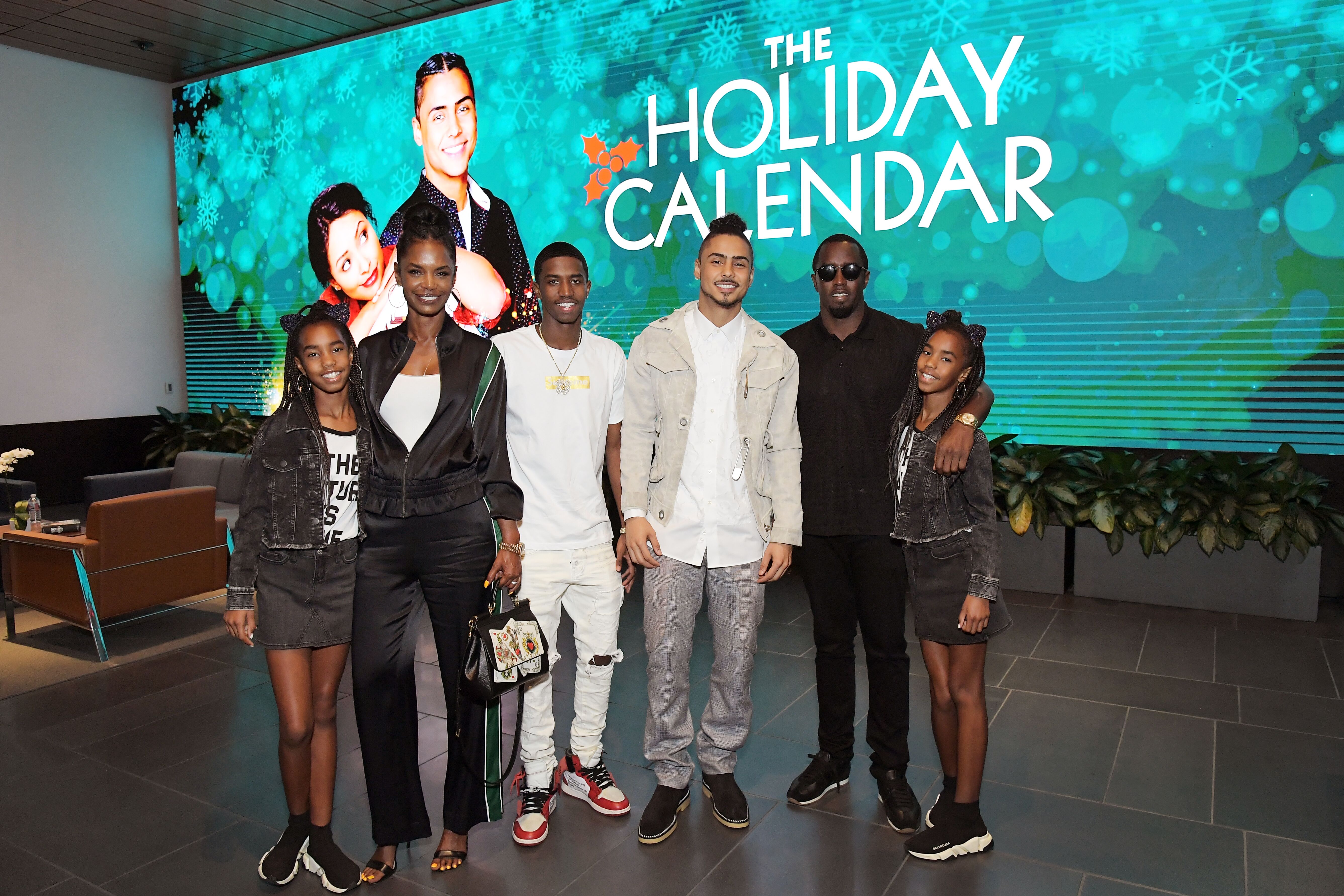 Sean Combs has taken on the role of mother and father to his two young daughters
QUINCY BROWN - THE PERFECT BIG BROTHER
It is no surprise that Quincy has a soft spot for children. He frequently shares photos of his younger siblings on Instagram, especially his 12-year-old twin sisters D'Lila Star and Jessie James.
PASSING ON THE LOVE
Perhaps Quincy's devotion to children is a way for the actor to give back the love and guidance he received from his deceased mother Kim Porter. 
"You showed me how to simply live life and be happy no matter the circumstances. So that's exactly what I'm doing. I miss you & love you so much mommy," Quincy wrote to Kim in a tribute.
KIM PORTER'S CHILDREN GRIEVE
Quincy, who is Kim's son from her relationship with Al B. Sure!. has three more siblings, from his mom's relationship with Sean "Diddy" Combs, her long-time love.
His brother Christian is 20, and his sisters are still teens. Quincy has often shared snaps with  D'Lila Star and Jessie James, showing that he has been there for his sisters though out this terrible trial.
Kim Porter, 47, was found dead on November 15, 2018, in her home. The former model had complained of a bad case of the flu.
QUINCY BROWN SHATTERED BY MOTHER'S DEATH
Kim Porter's sudden death left her family crushed. Her son, Quincy Brown, 27, is her first child from a relationship with music producer Al B. Sure! and was the first to openly address his mother's loss. 
"The only thing that makes sense right now is that you were way too good for this silly world we live in. I love you so much MOMMY. Please give Mee-Maw the biggest hug and kiss for me," he wrote.
The entertainment industry was in shock and turned up en masse at Kim Porter's funeral service at which her best friend Mary J. Blige performed. Sean Combs has taken on the role of mother and father to his two young daughters and has stepped back from his hectic schedule in the music business to be a full-time dad.