'Sister, Sister' Actress Tia Mowry's Daughter Cairo Is Too Cute in Long Apron in a New Photo
It was an actress that Tia Mowry became famous, but her passion has led her into the kitchen, and she may have a budding apprentice.
Tia Mowry shared an adorable photo on Instagram of her little daughter Cairo in an apron.
Is the 1-year-old ready to follow mom's footsteps into the kitchen and become a Cooking Channel star? Watch out, "MasterChef Junior"!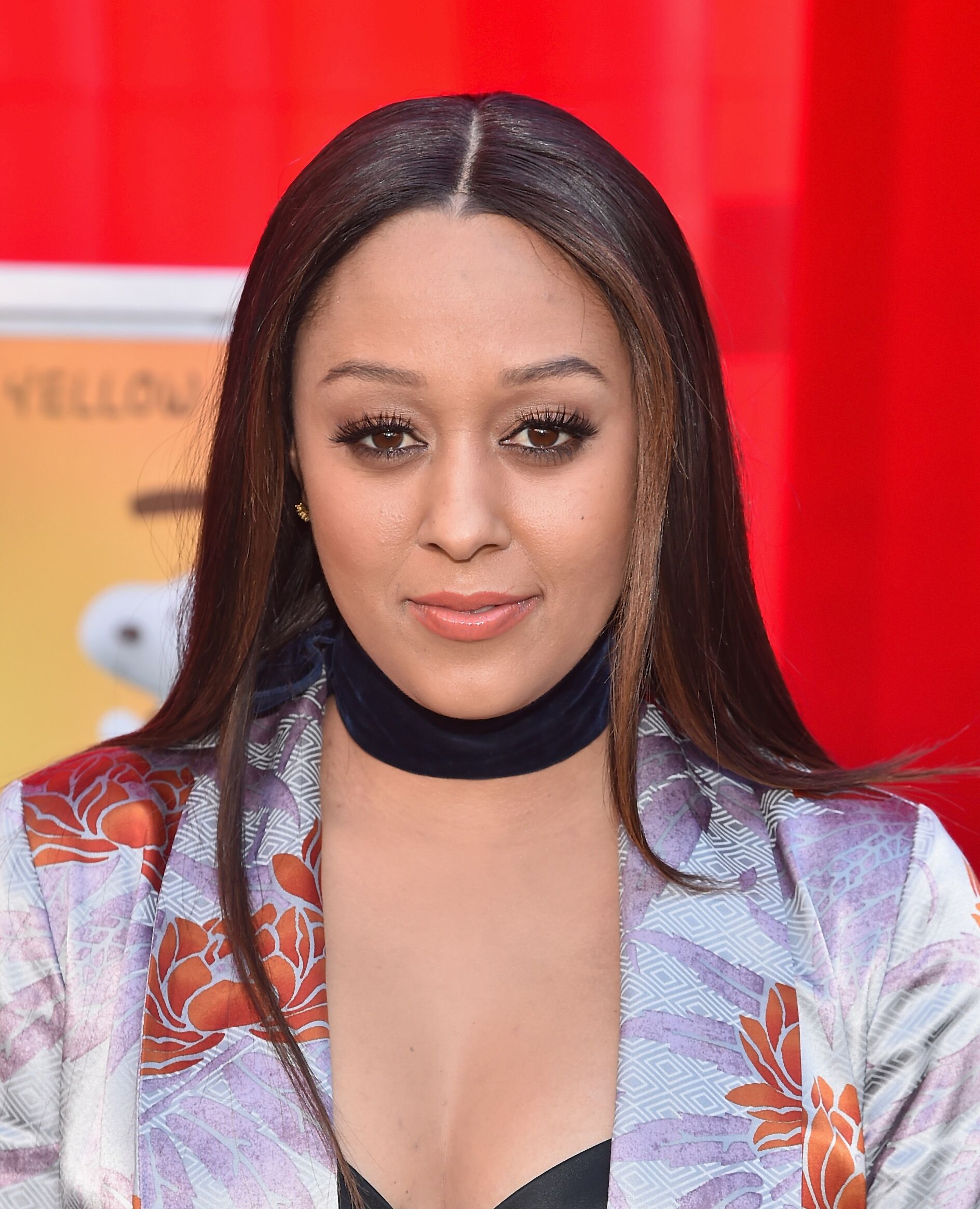 FROM "SISTER SISTER" TO THE FOOD CHANNEL
Tia and her twin Tamera became famous for their roles as mixed up twins in the 90s comedy series "Sister Sister," but since those days, the two women have followed different paths and built families.
For Tia, her heart led her to her own show on the Cooking Channel, "Tia Mowry at Home" and she's an absolute ace in the kitchen making everything from macaroni and cheese to the most sophisticated gourmet dishes.
THE LITTLEST CHEF IS IN TIA'S KITCHEN
The photo Tia shared shows tiny Cairo wearing a red-striped full-length apron, just like the ones mom wears, and with her name embroidered on the front. She's got her hair up in the cutest little bows and a sweet smile on her face.
FANS GO BANANAS OVER CAIRO
The fans just adored the snap Tia posted of Cairo in her little apron, and the post garnered over 100,000 likes in just a few hours, and lots of admiring comments.
"The perfect steps to follow! Aren't you the cutest little Chef! Love ? that apron! Can't wait to see you cooking with Mommy."
"SO CUTE! Now my question is...Which mac and cheese recipe is she gonna make? Mommy's or Daddy's? Lol"
"??????? She is incredibly insanely ADORABLE ???"
TIA MOWRY - DEVOTED MOM
Tia shares Cairo, and her oldest son Cree Taylor, 8, with her husband of 13 tears, actor Cory Hardrict whom she met on the set of the film, "Hollywood Horror."
Tia is devoted to her children and just as close as ever to her sister Tamera, and to her nephew and niece,  Aden, 7, and Ariah, 4.
Tia and her husband have been considering a third baby, so Cairo may soon be a big sister.
TIA MOWRY'S FAMILY'S UNUSUAL SLEEPING ARRANGEMENTS
The most unusual thing about Tia Mowry's parenting style is the sleeping arrangements.
Tia is happy to have her children share her and her husband's bed until they feel secure on their own.
"My 1-year-old, ever since she was born, she was always in our bed. My son was in our bed until he was 4. My husband's fine with it. If he was not fine with it, maybe we would (not)... but he is so cool with it," she said.
The actress admits that her mother doesn't approve of the practice. It's not unusual for new parents to share their beds with a baby, but experts warn that it can pose a danger to infants.