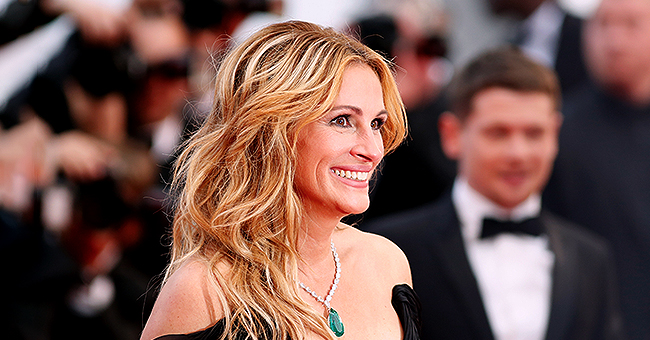 Getty Images.
Julia Roberts Is a Doting Wife and Mother — Meet Her Family

Life is beautiful for Julia Roberts who walks through it with the man who helped nurture her in becoming the happiest she's ever been. Now, raising their children, Julia and husband Danny Moder face the ever-changing challenges of parenthood with a firm but loving open-mindedness.
Danny and Julia's love story began when they met on the set of the blockbuster film, "The Mexican" wherein Julia starred, and Danny worked as a cameraman in 2000.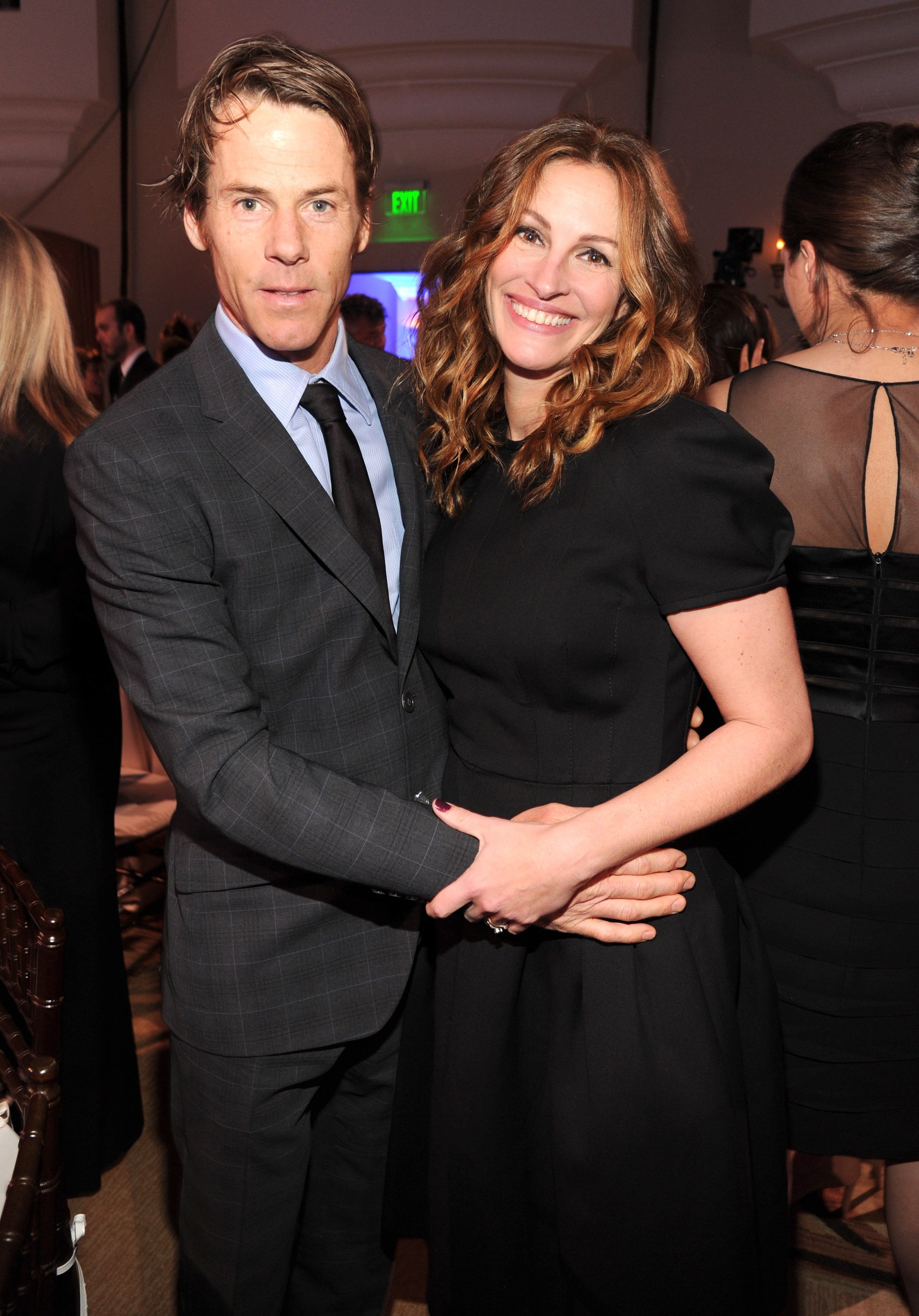 Danny Moder and Julia Roberts attend the 3rd annual Sean Penn & Friends HELP HAITI HOME Gala benefiting J/P HRO presented by Giorgio Armani at Montage Beverly Hills on January 11, 2014, in Beverly Hills, California. | Source: Getty Images.
However, the pair only got married two years later on July 4, after Danny divorced from his wife at the time. Going about it unconventionally, it was their wedding guests that had no idea they were about to attend a wedding.
Held at Julia's 82-acre ranch in Taos, New Mexico, the guests thought they were attending an Independence Day party. That is, until Julia and Danny stepped into a circle of pink, red, and white rose petals under an arch constructed of pink and white sheaths soon followed by a proposal from Danny.
The wedding ceremony followed soon after, and the guests danced under the stars to Bob Marley and Sade until they retired well after 2 am. The newlyweds held their reception and a Fourth of July barbecue the next day.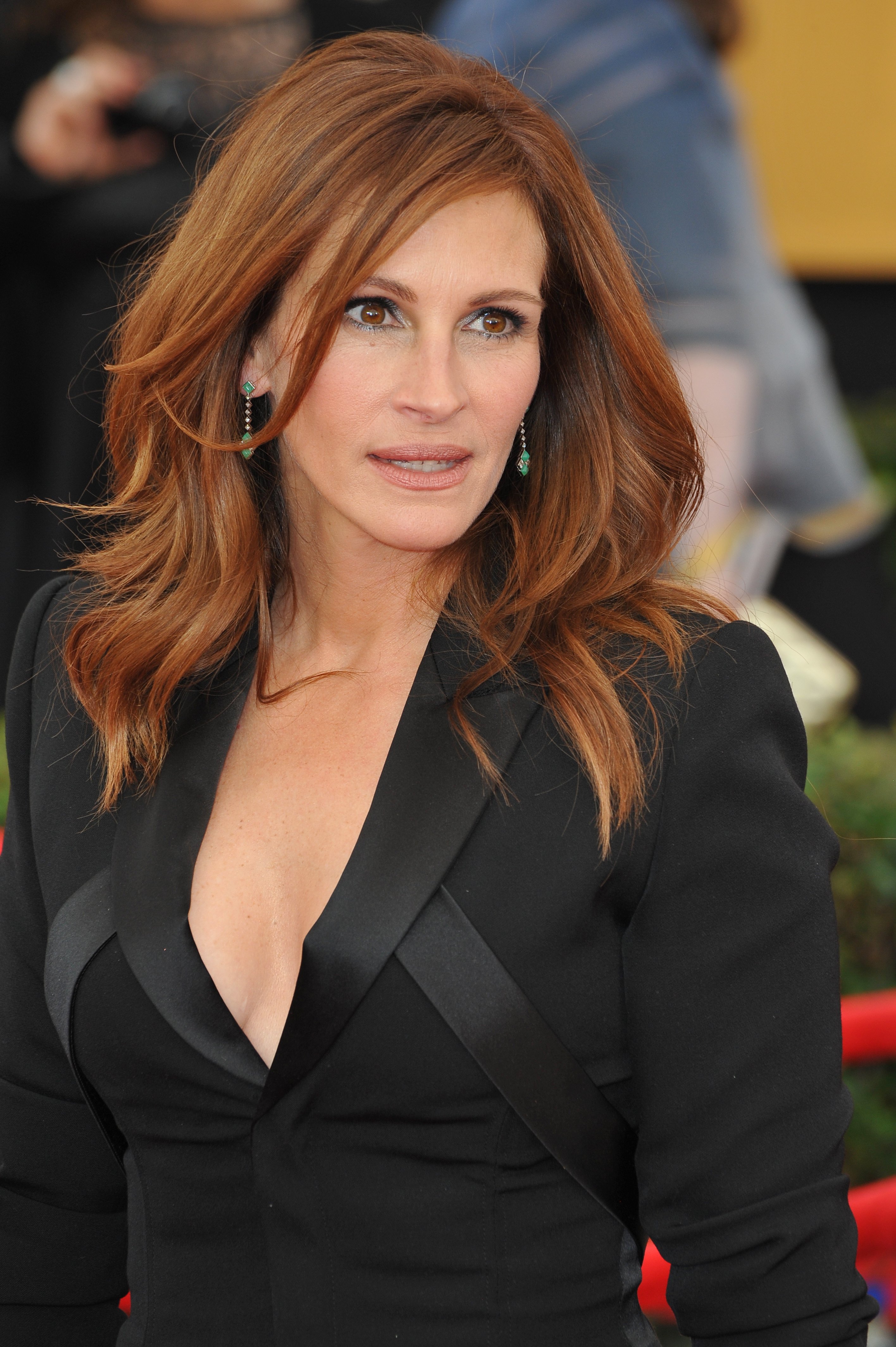 Julia Roberts at the 2015 Screen Actors Guild Awards at the Shrine Auditorium. | Source: Shutterstock.
Just over a year later, Julia had an interview with Oprah's O Magazine in May 2003 and explained how being married to Danny transformed her life and said:
"I think it's not so much that I'm happier now than ever; it's that I'm more content. I'm in the harbor of my life, a huge part of it is my marriage. My husband, Danny, has really shined the light for me. Because of being married, I've met people and experienced all these little things that have nurtured my life—not so much changed it, just nurtured it in a way that's astounding."
The couple welcomed twins Phinnaeus "Finn" and Hazel in November 2004, followed by the birth of their third child and son, Henry Daniel in June 2007.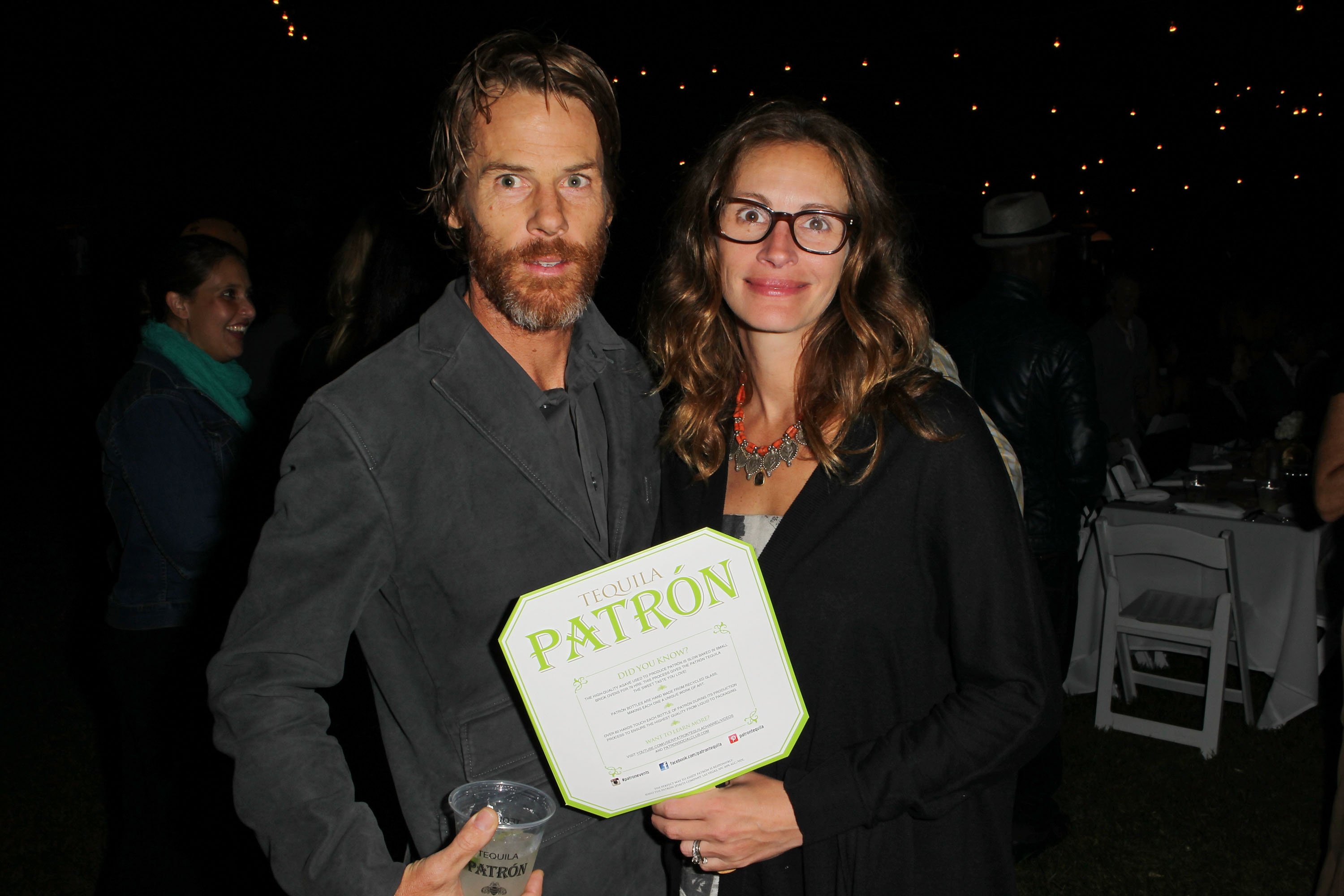 Julia Roberts and Danny Moder attend the Malibu Boys And Girls Club Gala on October 19, 2013 in Malibu, California. | Source: Getty Images.
Although Danny and Julia keep their family life private, the kids travel all over the world with them while working. When Julia went to India for the filming of "Eat, Pray, Love" released in 2010, the tots went along because they couldn't wait going back after visiting the country with Danny a few months earlier.
"So, we had been in Jaipur and Agra and all these places, Goa. We were all over the entire country. They loved it. So, when I said we were going back, they were so excited. We went to all the places we hadn't been before," Julia said on "The Today Show."
With the kids getting older, the fact that their mother is a famous award-winning actress is starting to take hold, even though Julia doesn't think it will ever happen in the "America's sweetheart actress" sense of the word.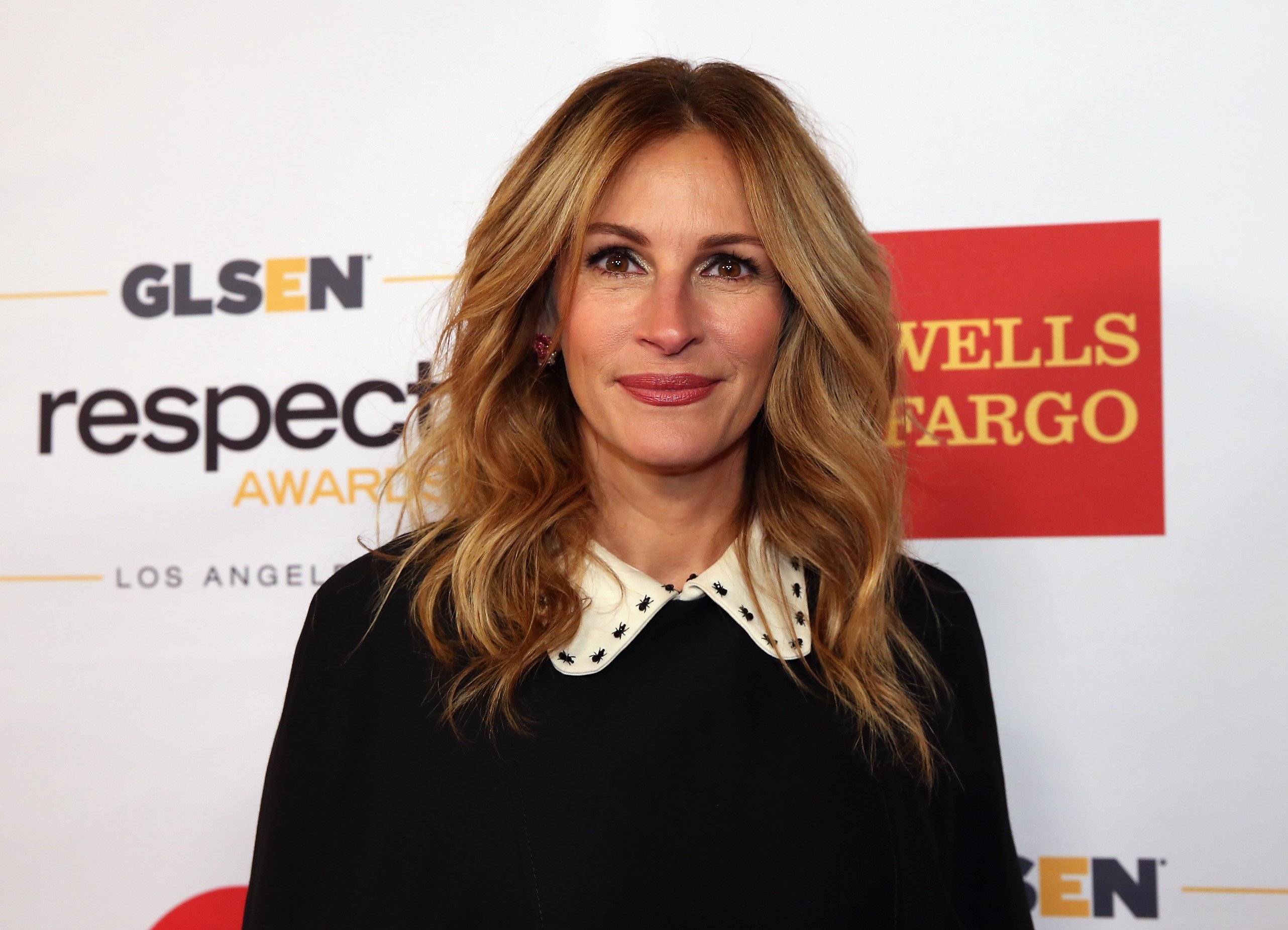 Julia Roberts attends the 2016 GLSEN Respect Awards - Los Angeles at the Beverly Wilshire Four Seasons Hotel on October 21, 2016, in Beverly Hills, California. | Getty Images.
"When they were starting to figure it out, it was like, 'You're famous?' And I said, 'I think a lot of people might have seen the movie that I'm in or might know who I am.' Maybe an hour goes by. 'Are you more famous than Taylor Swift?'" Julia said.
The actress does admit that tabloid gossip gets to her even after all the years. It has also led to some "uncomfortable" situations while standing in a grocery store, and some new gossip story is printed about her life.
"It can still hurt my feelings because I'm so proud of my marriage. We just celebrated being married for 16 years this Fourth of July, and there's so much happiness wrapped up in what we've found together," Julia told Oprah. "What I like is when they write, 'the $150 million divorce,' and then a week later a different tabloid says, 'the $275 million divorce.' I'm like, 'Well, somebody got a paycheck in the last week. This is getting good.'"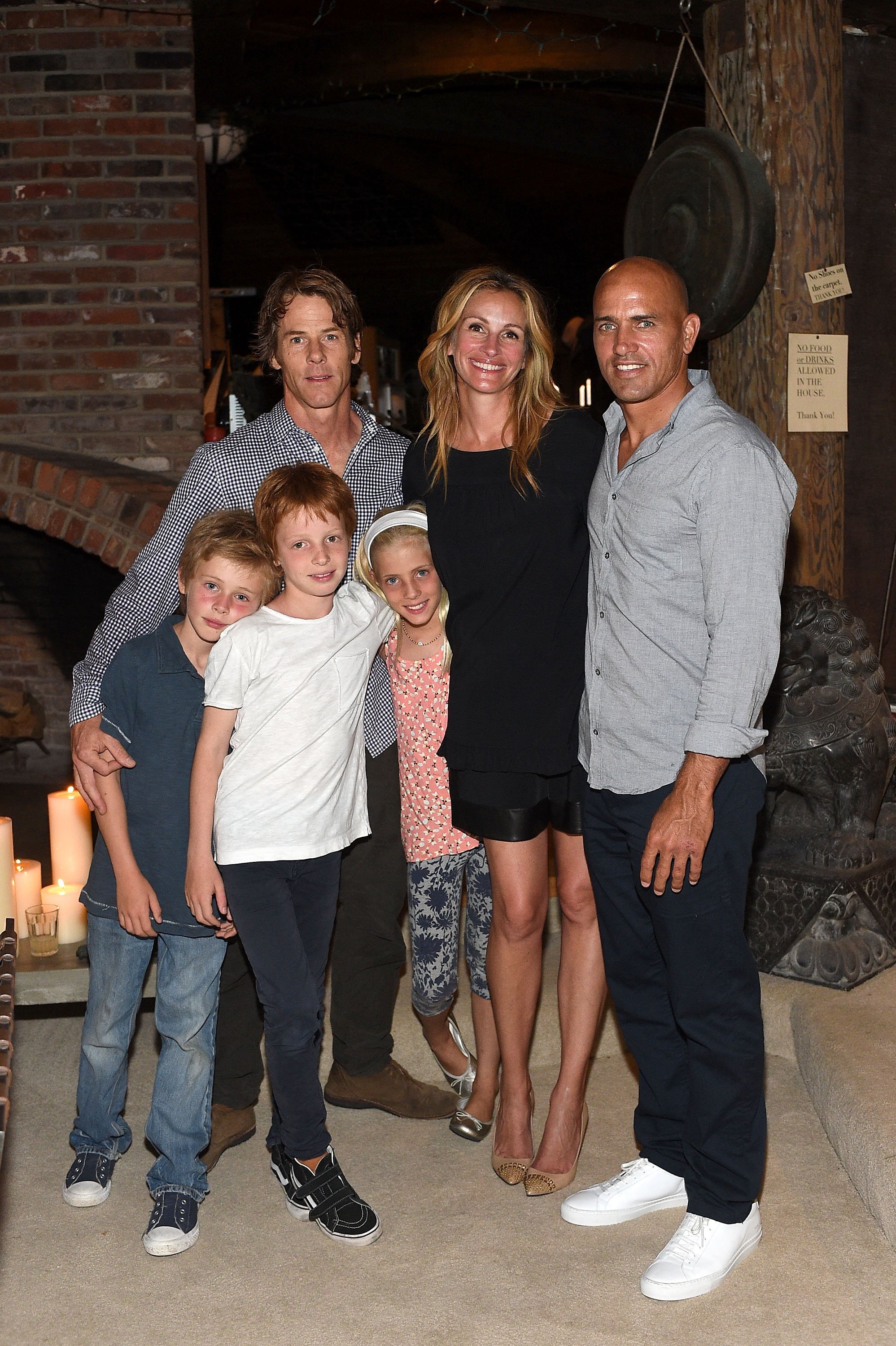 Daniel Moder, Julia Roberts, Kelly Slater, Phinnaeus Moder, Henry Daniel Moder and Hazel Moder attend Kelly Slater, John Moore and Friends Celebrate the Launch of Outerknown at Private Residence on August 29, 2015, in Malibu, California. | Source: Getty Images.
Raising children in a different world than what she grew up in, Julia realized she has no idea what it's like being a teenager in this day and age. "Sometimes my kids ask me things, and I just say to them, "I'm going to say no, and I'm going to look into it because I don't even know what we're talking about," she added.
She might not always know what they are talking about, but the kids have talked Julia into joining Instagram in June 2018. While it would seem that Julia has mastered a delicate balancing acting between her family and career, she would have you know that "mastering this mothering thing" doesn't exist.
"I think, as women, we fall into this place where we feel like it's our responsibility to give everything, give and give and give," Julia explained. "There's nothing wrong with saying to your spouse or your child or your friend, "Can I get a hand? I need somebody else in here helping me do this because I can't do it by myself. Or I don't want to do it by myself!"
On Mother's day in 2019, Danny shared a rare family photo on Instagram with the caption, "That petty mama in the middle. We love you so much."
Julia gathered a following 6.7m strong since joining Instagram, and mainly posts work-related pictures with a good shot of golden oldie pictures in between.
Please fill in your e-mail so we can share with you our top stories!