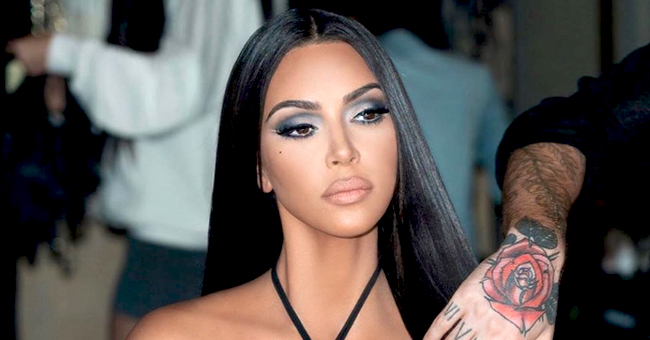 instagram.com/kimkardashian
KUWTK Star Kim Kardashian Details Struggle with Psoriasis in Essay on Kourtney's Poosh Website

Kim Kardashian, in an essay for Poosh, got candid about her struggle with psoriasis, and how she manages the autoimmune condition.
When Kim Kardashian was 25, she got her psoriasis diagnosis, and with it, came a new reality.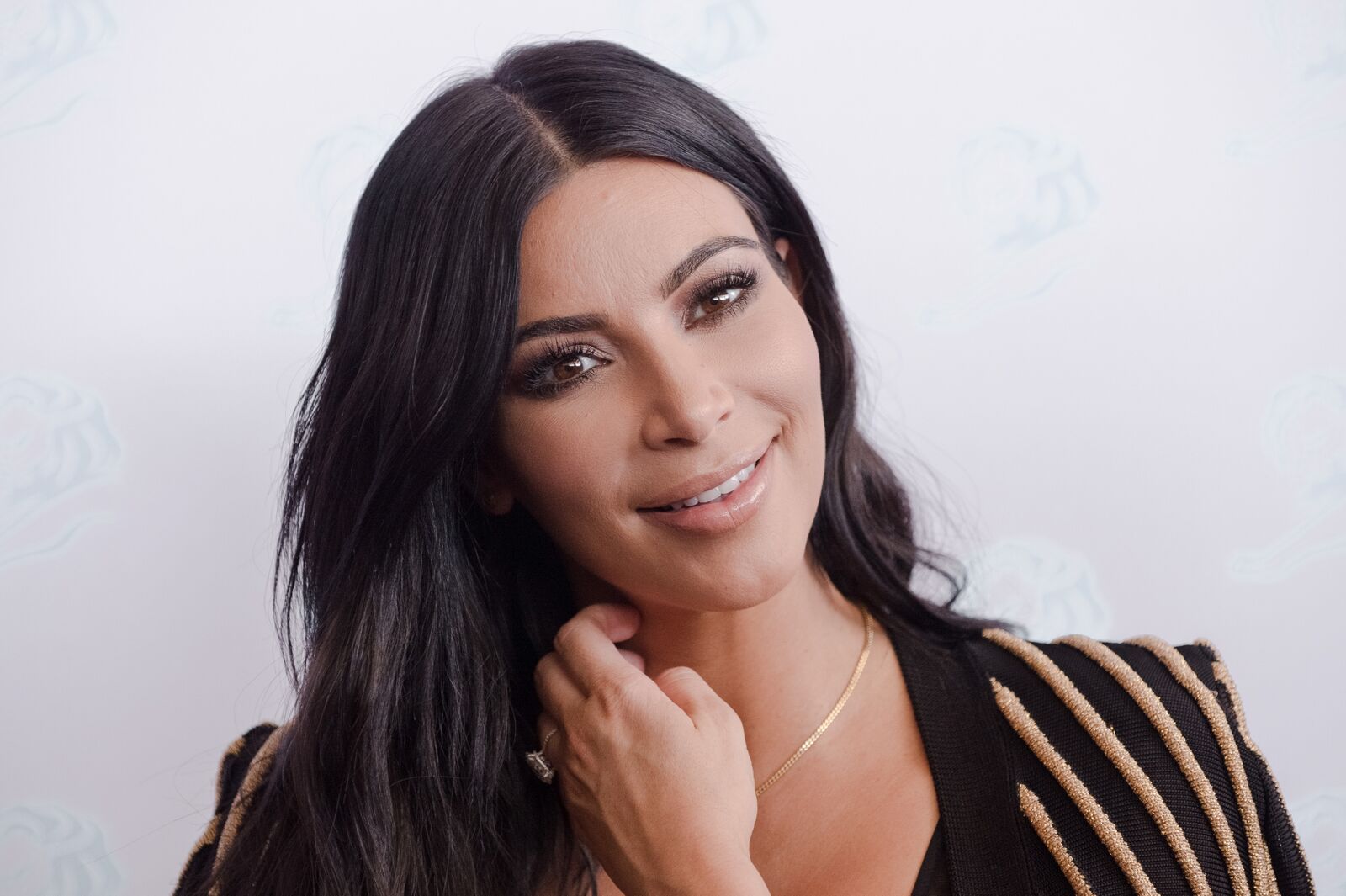 Kim Kardashian attends a 'Sudler' talk during Cannes Lions International Festival of Creativity on June 24, 2015 in Cannes, France | Photo: Getty Images
In her essay for Kourtney Kardashian's lifestyle website, Poosh, the reality star got candid about dealing with the autoimmune condition.
Kim recounted that although she grew up seeing her mom, Kris Jenner, live with psoriasis, she didn't comprehend what it meant until she got diagnosed.
After she had her first diagnosis, the KUWTK star got a shot of cortisone, hoping it would make it go away.
It worked for five years and returned when the businesswoman was in her early thirties. Kim noted that she learned to accept it; she wrote,
"I have lived with this condition without using cream and medication."
She shared a photo of her lesion on her Instagram story.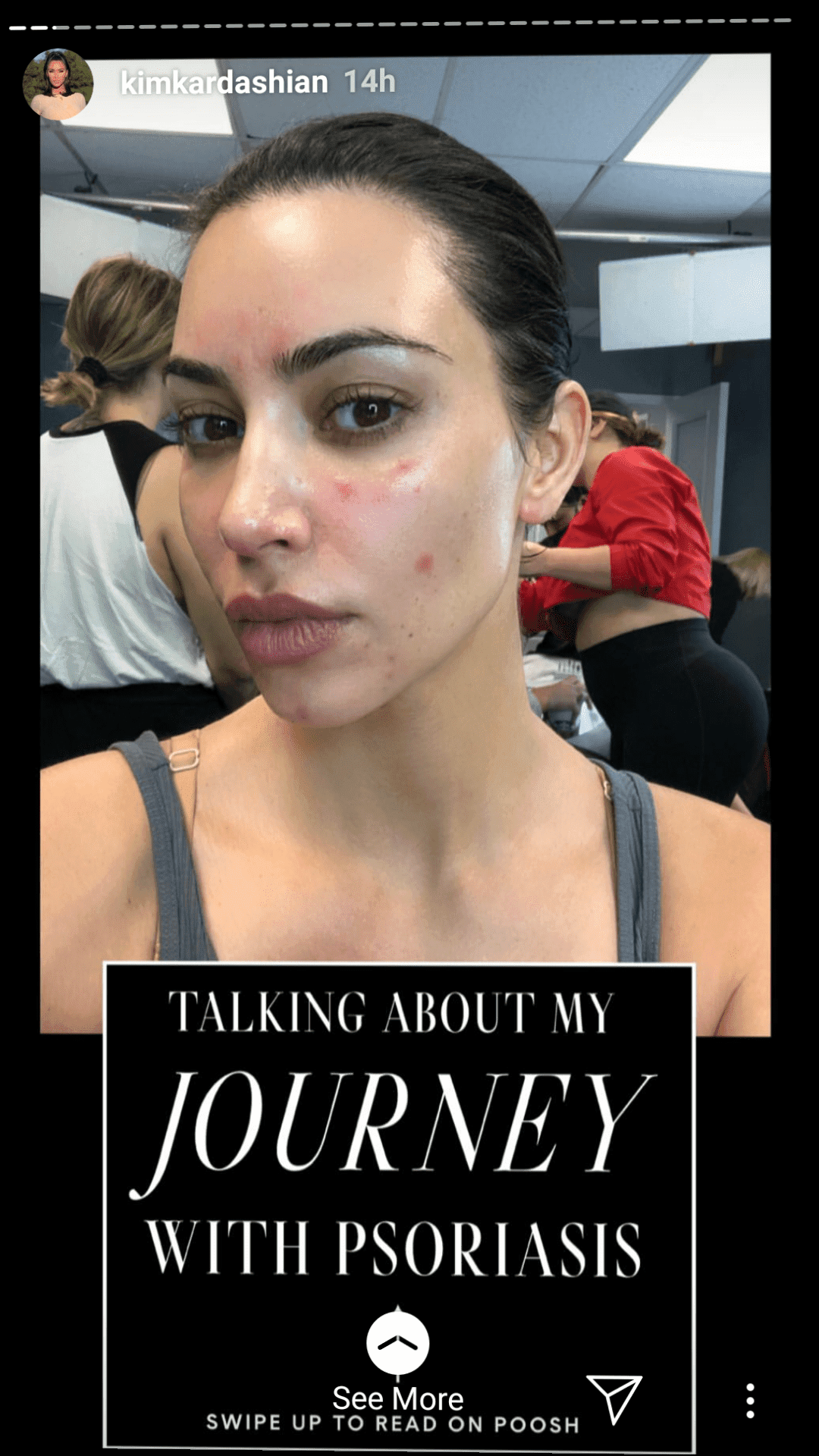 A selfie of Kim Kardashian, showing her Psoriasis skin condition | Photo: Instagram/@kimkardashian
The mom-of-four managed the condition for years, and when she thought things couldn't get any worse, Kim developed psoriatic arthritis. At first, the reality star thought it was rheumatoid arthritis, and lupus, but after getting tested for the second time, her doctor informed her it wasn't.
She noted that before she got the second diagnosis,
"I immediately started to cry and felt so lost."
Adding,
"You can get into a crazy headspace when you think you have something."
The cosmetics mogul manages the condition with medications, but she wrote that "It's still painful and scary." Kim uses natural products, light treatment, and eats plant-based meals, with a significant dose of positivity.
On Sunday's episode of season 17 of KUWTK the reality star said,
"The pain comes and goes sometimes, but I can manage it."
Adding with a hint of determination,
"This isn't going to stop me."
Psoriasis affects about 8 million Americans, and according to the Mayo Clinic, it usually appears before psoriatic arthritis. The latter causes pains in the joints, and there is no cure for it. It is controllable with medication, and lack of drugs can cause damage to the bones.
Kim advised those living with the autoimmune condition to stay positive, and "Not let it ruin your life, or get the best of you." She encouraged them to do what they can to make their lives comfortable, but not let it take over.
Please fill in your e-mail so we can share with you our top stories!