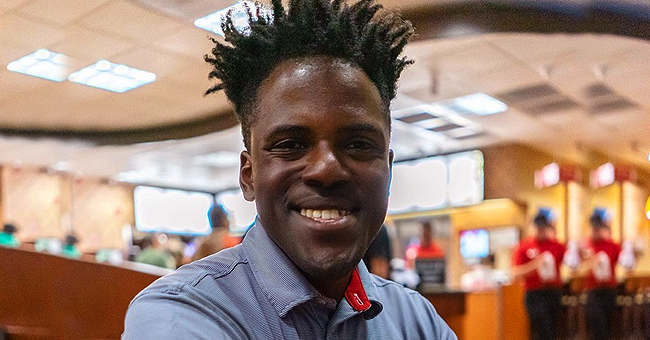 Facebook/cfachulavista
Chick-fil-A Employee Saves Man from Cardiac Arrest by Performing CPR in a Parking Lot
Not all heroes wear capes, some wear a CFA uniform! A Chick-fil-A employee saved the life of a young man who went into cardiac arrest. If not for Tauya Nenguke's boldness, the man could have died.
Tauya Nenguke is an employee at Chick-fil-A, who works at the drive-thru in Chula Vista, Calif. He is currently being commended for extending his efficient service to save a man's life.
On Wednesday night, the 22-year-old team leader became wary when he suspected something suspicious was happening across the parking lot.
Instead of cowering, Nenguke gave his iPad to a colleague and jumped through the drive-thru window to ensure that all was well, FOX News reported.
He discovered a 20-year-old man, who was flat on the floor and going into cardiac arrest on the ground at 8:30 pm, as disclosed by People. The victim was enveloped by friends trying, but failing at completing the CPR procedure on him. Nenguke explained:
"(The man) Wasn't breathing or anything, his eyes were rolled back behind his head, I know this guy was out. I didn't know how long I just started chest compression immediately,"
Nenguke, who is aspiring to attend nursing school and has previously taken pre-nursing classes, began chest compressions on the man. He then advised that the fellow's friends dial 911 as well.
Also, Nenguke gave the friends a quick training on how to do CPR, so they could take turns until paramedics arrived to take the victim to the hospital.
According to reports by Cheryl Shields, the director of marketing and community relations, she wrote on Facebook:
"The EMT stated that if it wasn't for his quick action, this young man might not have survived."
Nenguke, who considers his actions to be a result of his faith in God, said:
"There wasn't any hesitation on my part. I knew that was the place where God placed me at that time."
Thankfully, there was a hero on site.
Please fill in your e-mail so we can share with you our top stories!