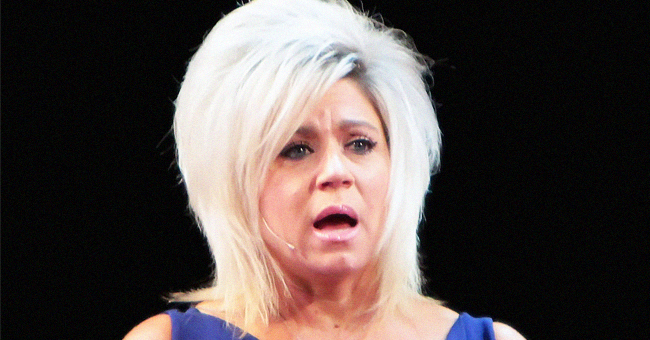 Getty Images
'Long Island Medium' Theresa Caputo's Fans Wish Son Larry Well after She Revealed He Had ACL Surgery in a New Post
Television Personality, Theresa Caputo posted a picture recently revealing that her son just had an Anterior Cruciate Ligament Surgery. This revelation prompted messages of recovery and well-wishes from her numerous fans.
Theresa Caputo, well known for her reality television show on TLC, "Long Island Medium," received love from her fans and followers on Instagram following a post she made.
The mother of two posted a picture of her son, Larry Caputo Jr. in the hospital after he underwent a surgical procedure, and well-wishers were on hand to wish him a speedy recovery.
THERESA CAPUTO'S POST
The 53-year-old mom posted a photo of Larry sitting on a hospital chair with his operated leg resting on a pillow. Larry was wearing a Nike Camo T-shirt and black shorts and also wore a black face cap. Though in pain, he managed to wear a smile for the photograph.
Theresa captioned the post by revealing that her son had an anterior cruciate ligament surgery that week. She wrote:
"Just like his Momma my poor baby ? had to have ACL surgery this week #myson #ouch #aclsurgeryisnojoke #longislandmedium #theresacaputo."
REACTIONS FROM THERESA'S FANS
The post from Theresa was met with prayers and wishes of recovery from her fans and followers, as they took turns to send goodwill messages to Larry.
One comment by Linda Gryczewski prayed for Larry's speedy recovery, and another by Ron Braasch was similar.

An instagram comment on Theresa Caputo's post | Photo: Instagram / theresacaputo
Another comment from Carrie asked Larry to get well soon, while a fan, Kerry-Anne Watts, who has experienced an ACL surgery before wished Larry good luck with his rehabilitation.
THERESA'S FAMILY
Theresa Caputo was married to ex-husband, Larry Caputo for 28 years before they divorced in December 2018.
The couple had two children, Larry and his sister, Victoria. While Victoria is engaged to Michael Mastrandrea, with the wedding to be held soon, her brother is dating longtime girlfriend, Leah Munch.
Though divorced, Theresa and Larry Caputo maintain a good friendship and are both planning ahead of their daughter's wedding. The proud mom revealed to "Extra" in May that they shared a fantastic relationship.
She said:
"We are great, we are planning. Our little girl is getting married."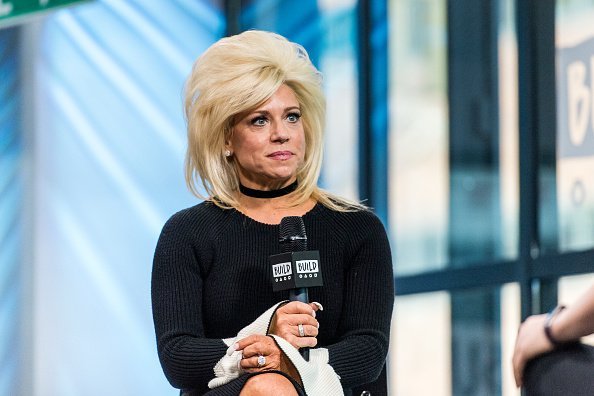 Theresa Caputo discusses "The Long Island Medium" with the Build Series at Build Studio | Photo: Getty Images
LARRY CAPUTO IS MOVING ON AFTER DIVORCE
Larry Caputo has, however, moved on since the divorce was made official, releasing a photo of himself and another woman in February.
In the caption to the post, Larry wrote, "Love My baby boo!" sparking divergent views from fans who saw it. While some fans congratulated Larry on having a new girlfriend, others were not so kind and asked him to go back to his ex-wife.
Please fill in your e-mail so we can share with you our top stories!