20 Rules Guests Reportedly Need to Follow at the Royal Weddings
Royal weddings are unlike any other. Widely covered by the media, weddings like that of Princess Diana and Prince Charles got watched by millions worldwide as everything from the carriage ride to her walk down St. Paul's Cathedral made it look like something from a dream.
However, anyone reportedly invited to a royal wedding is expected to comply with certain etiquette rules one would be wise to follow once there. While some may seem more obvious than others, here are 20 rules to follow.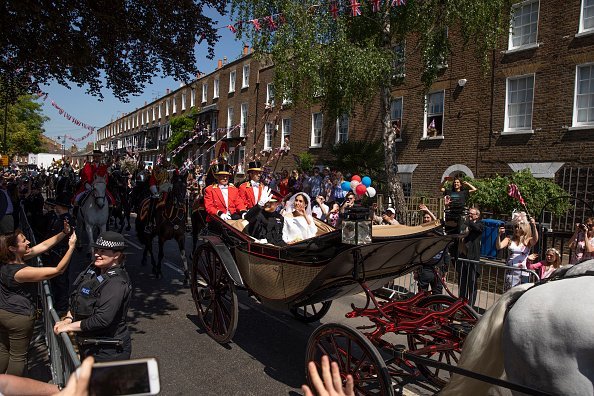 1. If you didn't RSVP your spot at the wedding, it won't be waiting for you. The King of Cambodia forgot to respond to Kate and Prince William's wedding invitation in 2011 and ended up watching it on television.
2. Wearing black or cream, or white to a royal wedding is universally a terrible idea. The Queen made special mention of this in the Etiquette Book that Buckingham Palace issued before Prince William and Kate Middleton got married and reminded guests that "wearing cream or white is not appropriate. That must be left to the bride." Black is regarded as a color of mourning and associated with funerals and highly inappropriate. 
3. Women attending a royal wedding should watch the height of their heels. "Don't wear huge heels," etiquette tutor William Hanson said. "It's not practical as well as not being etiquette. Victoria Beckham wore huge stilettos [to William and Catherine's wedding]. Now, they were going into Westminster Abbey—a church floor is not a smooth floor."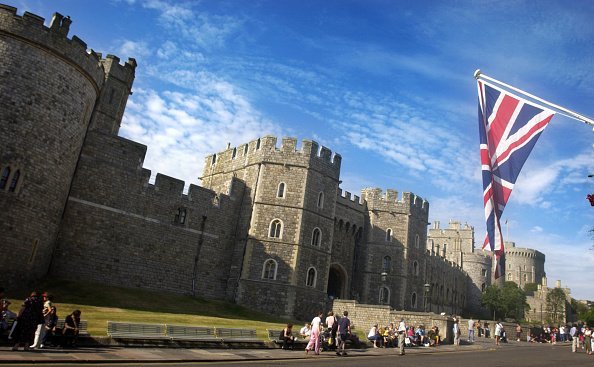 4. Bare legs at any royal affair, including weddings, is not an option and frowned upon by the royal family.
5. As a required part of a women's wedding attire, fancy up with a beautiful hat, but keep moderation in mind. According to the Etiquette Book, "wearing the right hat and not overdoing it is important," while it reminded men that "a top hat should be carried, not worn, inside the church."
6. According to royal commentator Victoria Arbiter, the only person allowed to wear a tiara to a daytime British wedding is the bride.
7. The more conservative and stylish the wedding outfit, the better. Dresses and shoes that reveal toes and skin should be avoided at all costs. "Ladies must dress appropriately for church. This rule includes covering one's shoulders, wearing a hat to cover one's head, and not wearing anything garish or to garner attention. It is the bride's day," the Etiquette Book states.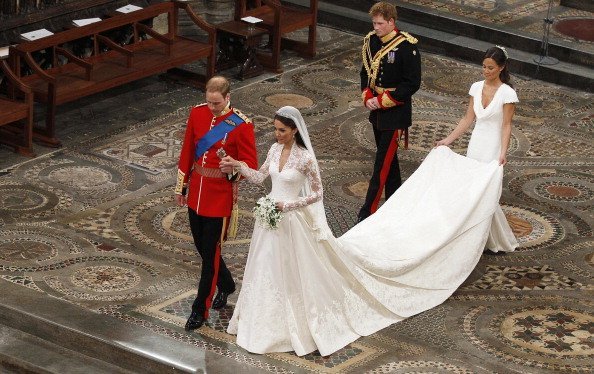 8. The Etiquette Book also specifies where your limbs should be, apart from staying attached to your body. "Keep your hands at your sides when standing," it reads. "Gentleman, keep your hands out of your pockets. Europeans consider this act rude."
9. Getting to the church on the specified time is imperative and guests are advised to arrive at least an hour early. 
10. While guests would be allowed to have their cell phones with them, it would be rather pointless as they are not allowed to use them under any circumstances.
11. No pictures should be taken and released before the royals release the official photographs. At no time during the day would it be allowed, especially not during the reception.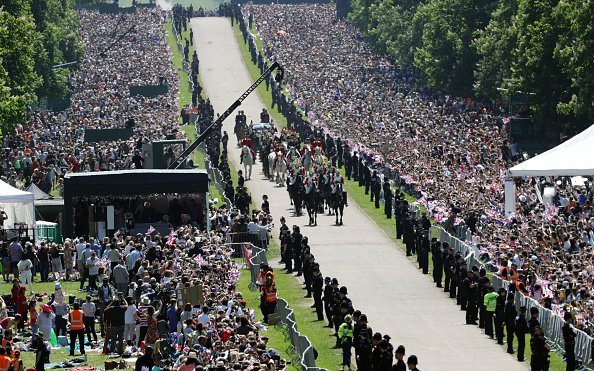 12. For the last two big weddings of Prince William and Prince Harry, Buckingham Palace made sure that guests understood their stance on social media updates as well. "Do not take photos of the Queen as she passes by with your cell phone. Enjoy the moment instead of trying to capture the moment with a photograph. Do not update your Facebook status. Do not tweet." according to Etiquipedia.
13. Seats at the church are allocated, so make sure you match the number given on the invitation to the spot meant for you. According to tradition, the right side of the church is meant for the royal family.
14. An appropriate gift for royal newlyweds is seen along the lines of a $500 donation to a favored charity. If their wedding present is something tangible, best not to arrive with it under the arm at the wedding.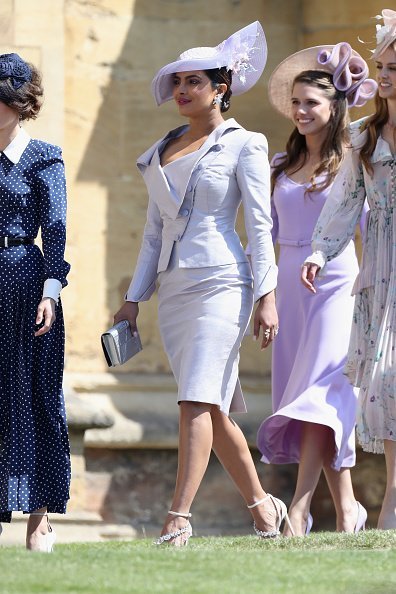 15. Because American's don't serve under the Queen, they are not required to bow or curtsy but may choose to do so out of respect nonetheless, and the Etiquette Book even gives tips on how to do it correctly. 
16. As per normal protocol, guests should also not get any ideas when it comes to the Queen. Do not approach her or ask her questions unless she does so first, and only try to shake the Queen's hand after she extended it first.
17. While at the wedding reception, make sure to hold your champagne glass by the stem and go easy on the alcohol to avoid getting drunk. Making sure you know which cutlery to use for what beforehand will also save one from embarrassment. 
18. If a wedding guest gets a chance to meet the Queen, she should be addressed as Your Majesty, while she can be addressed as Ma'am in conversation.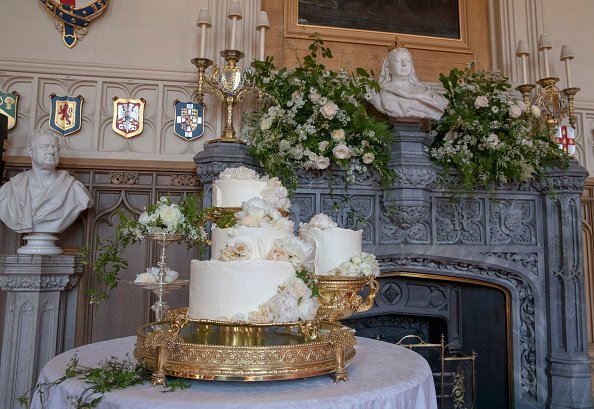 19. The Etiquette Book also warns not to make hand gestures, "In Europe, the 'O.K.' and 'Thumbs Up' hand gestures have very different meanings, and these hand gestures are extremely insulting and rude."
20. Guests should stay at the reception until the newlyweds decide to leave since they are the most senior members of the royal family present at that time, and it would be very rude to leave before them.
Relatedly, even the members of the royal family get things wrong at times, and when they do etiquette experts are quick to point it out.
During the premiere of "The Lion King" in London, etiquette expert William Hanson slammed Prince Harry over his bowtie that looked "ready-made."