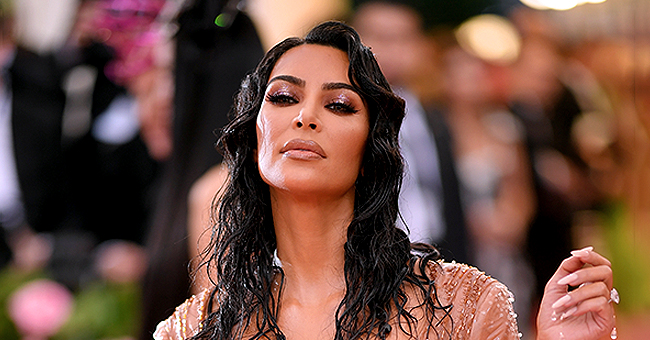 Getty Images
KUWTK Star Kim Kardashian Reveals She Delayed Daughter North West's Delivery to Get a Manicure

Kim Kardashian has shared a funny story about how she stuck to her beauty routine despite being on the verge of giving birth to daughter North.
On her close friend Jonathan Cheban's new podcast "FoodGod:OMFG," the reality star revealed that she got a bikini wax and a manicure a few hours before her delivery.
"I'm having a girl like I really need a nice light pink nail for delivery.'"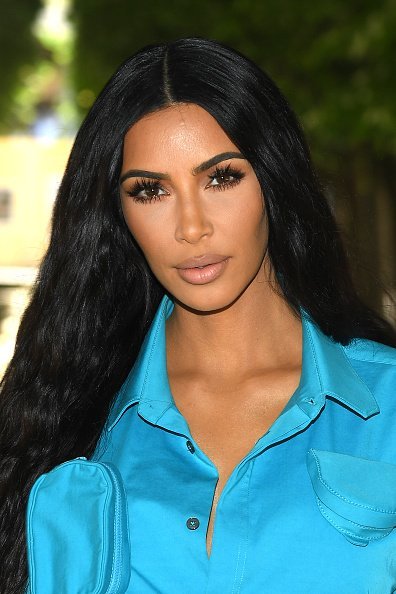 Kim Kardashian at the Louis Vuitton Menswear Spring/Summer show on June 21, 2018 in Paris, France | Photo: Getty Images
Kardashian had asked Cheban, who was driving for her that day for her bikini wax, to also stop at a McDonald's for a McGriddle.
Cheban said the heavily-pregnant "Keeping Up With the Kardashians" star could hardly move.
"I had to actually like squeeze her inside of the car and pull her out to get this wax," he said.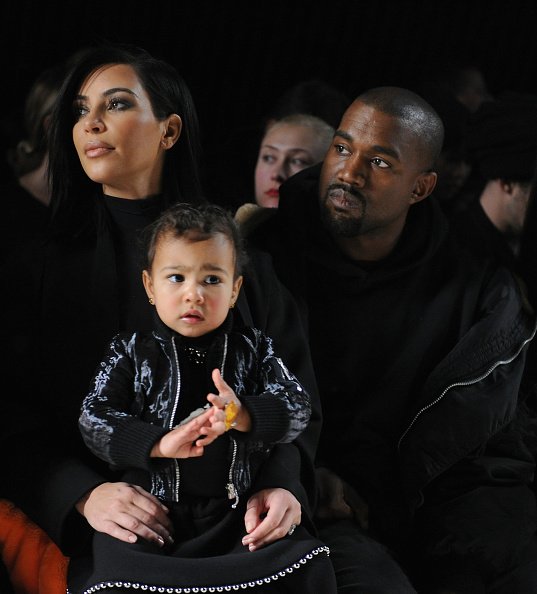 Kim Kardashian, North West, and Kanye West at Pier 94 on February 14, 2015 in New York City | Photo: Getty Images
He continued, "I remember the exact day. Because I dropped you off, and I had a meeting. And I left for like 3 hours and in that time, you ended up getting to the hospital.
"Like literally because I had dropped you off after the wax had happened that day and then it turned into pandemonium."
NAIL COLOR WASN'T RIGHT
After she returned home, Kardashian got a call from her doctors and told her that she needed to deliver. But she was not ready.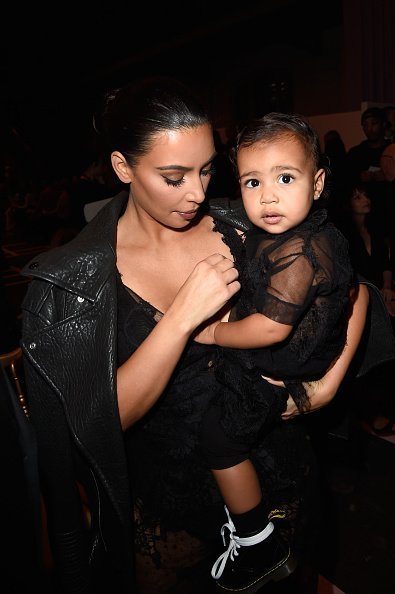 Kim Kardashian and North West on September 28, 2014 in Paris, France | Photo: Getty Images
"My nails were dark," she said. "It was when I was still in my Linkin Park after-dark phase with my Burgundy nails. And I was like, 'No, no, no, I'm having a girl like I really need a nice light pink nail for delivery.'
"So I told the doctor, 'Are you sure I have to deliver right now, can you give me like two hours?' And he was like, 'Fine meet me in two hours.'"
Six years later, Kardashian and her husband Kanye West are now parents to four children, North, Saint, Chicago, and Psalm.
FEAR OVER SCHOOL SHOOTINGS
The reality star earlier said that the gun violence in America has made her afraid of having more children.
In one episode of "Keeping Up with the Kardashians," the 38-year-old mother shared her anxiety over the school shootings.
"The world is just so different now than when I grew up, so I've been kind of hesitant about having more kids," she said.
She continued: "Just because it literally keeps me up at night thinking about how my kids will survive in a crazy world like this. Lately, there have been so many devastating school shootings.
"As a parent, the thought of bringing your kid to school and having them not come home because of a senseless shooting is something that definitely consumes me."
Please fill in your e-mail so we can share with you our top stories!