'Fixer Upper' Star Joanna Gaines Shows off Her & Chip's Toddler Son Holding His 1st Pumpkin
"Fixer Upper" stars, Joanna Gaines shared a sweet picture of her son picking pumpkins on her Instagram story. The toddler looked adorable with a pumpkin, exactly his size. 
The stars renovate old homes and build family moments in between. Chip and Joanna welcomed their fifth child, Crew, into the world in June 2018. 
The proud parents marked the special day with an Instagram post. "Thank you for all your thoughts and prayers. We are so grateful," she wrote in the post.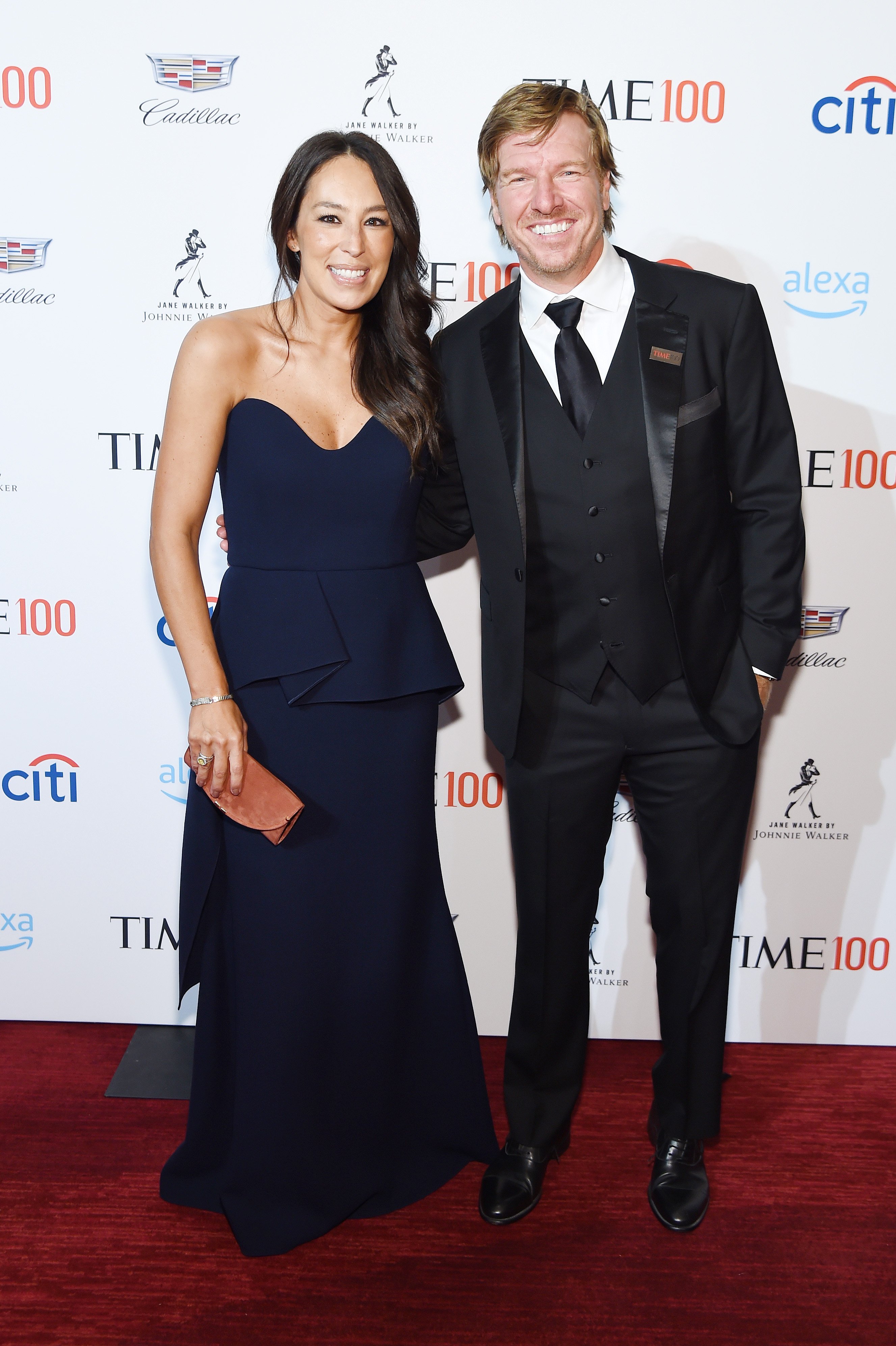 LITTLE CREW PICKING PUMPKINS
The star celebrated Haloween early this year with her son, Crew, picking pumpkins. "First Pumpkin!" the doting mother wrote on the post. 
The post featured a top view of little Crew holding a tiny white pumpkin outdoors. The toddler dressed in a light blue tank and trousers with a darker shade.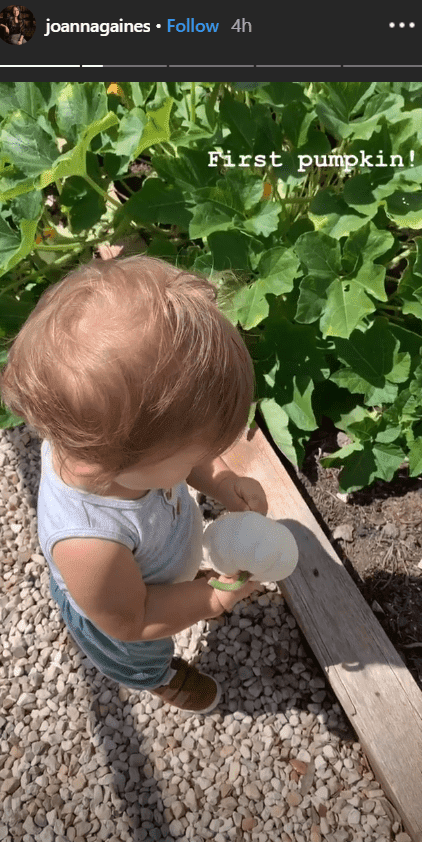 CREW'S INSTAGRAM ADVENTURES
Previously, the stars took to Instagram on many different occasions like him playing with his dog and shortly after Crew's first birthday and put his first steps on display for the world to see. 
The picture featured Chip reaching out to the toddler while Crew points to his father and seemingly walks towards him. The picturesque setting of an open field made the post even better. 
CREW HAS HIS PASSPORT PHOTO TAKEN
Thought Crew was only seven months old at the time -- he was vacation-ready and had his passport photo taken on January 22, 2019. 
His mother captured the sweet moment of Chip holding his son out for the photograph and posted it on Instagram with the caption, "Baby Crew getting his passport photos! Nice work @chipgaines."
THE FAMILY WILL GROW BIGGER
Gaines talked to "People" in May and admitted that she's not ready to stop having kids yet. The star says she's having fun with it all. 
"I joke with my friends that I'm going to be that 45-year-old who's pregnant," she said. Chip is such a kid at heart, and we both love a big family. I'm open to whatever. I'm just having fun with it.