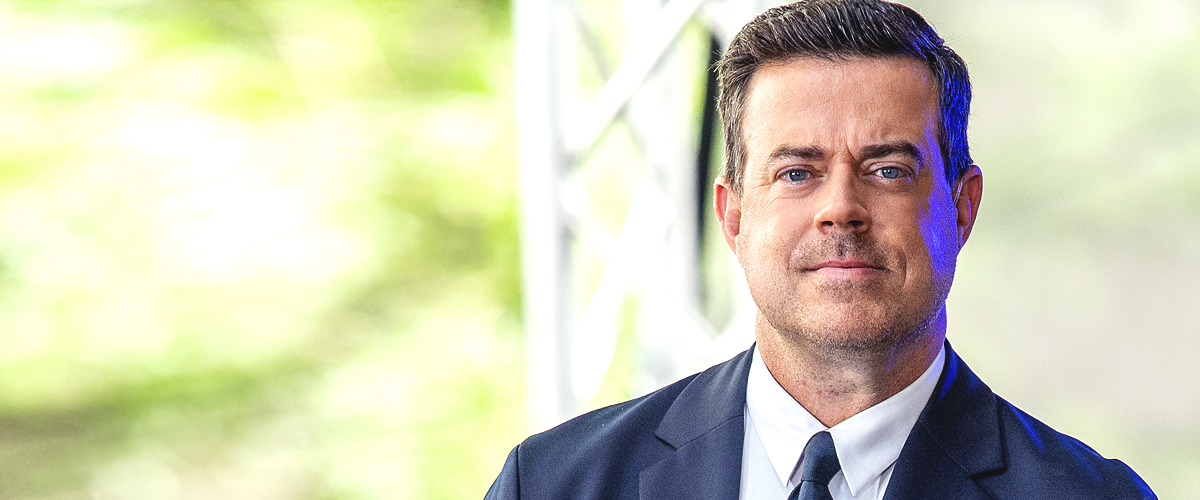 Getty Images
Meet 'The Voice' Host Carson Daly's Three Adorable Children

Carson Daly ended a 17-year hosting run on NBC's "Last Call" to be able to spend more time with his family. You'll understand why when you meet his three precious kids.
Carson Daly, 46, is best known these days as host of "The Voice" and a regular on NBC's "Today." His most important roles, however, are as husband and dad to his three kids.
The former "TRL" host shares a son and two daughters with his wife and longtime partner Siri Daly. The beautiful brunette first met Carson when she worked as a writer's assistant on "The Last Call."
Jackson James
They began dating in 2005 and four years later their son Jackson James Daly came along. Jackson inherited his mom's hair but is definitely as handsome as his famous dad.
When Daly became a father, he reflected on his own loss and revealed to US Weekly that "fatherhood holds a special place for [him]." Daly's father passed when he was just five years old.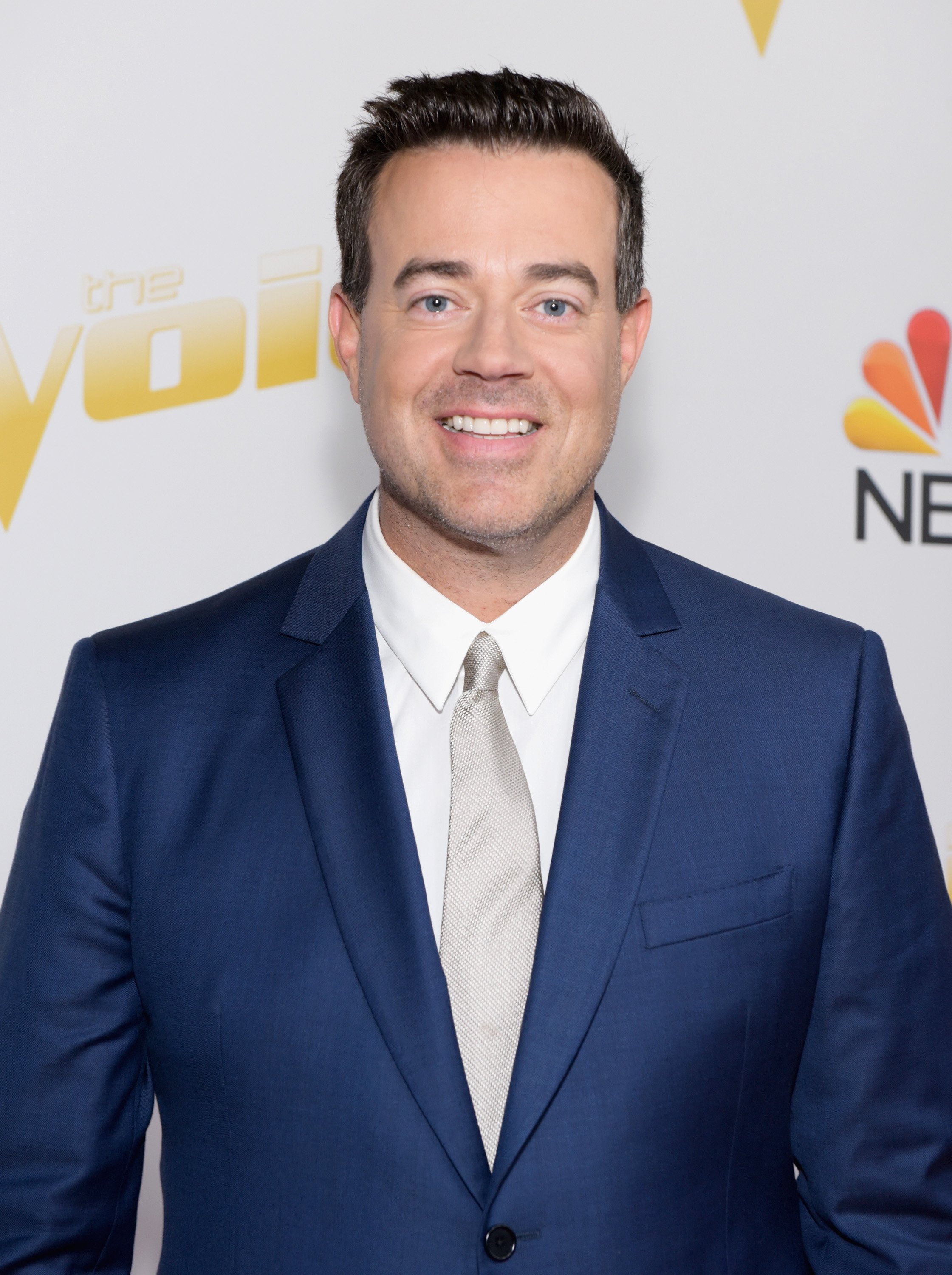 Carson Daly attends "The Voice" season 14 finale taping in Universal City, California on May 21, 2018 | Photo: Getty Images
As such, he makes it a priority to appreciate each moment of his kids' lives, as opposed to before when he focused on his career. He explained: "Before I had my son, I was like, 'What's the next marker in my career?' "
Etta Jones and London Rose
After having their first son, the couple welcomed daughter Etta Jones Daly in 2012 and then London Rose Daly in 2014. Clearly, Siri's genes are strong as both her daughters have her hair color.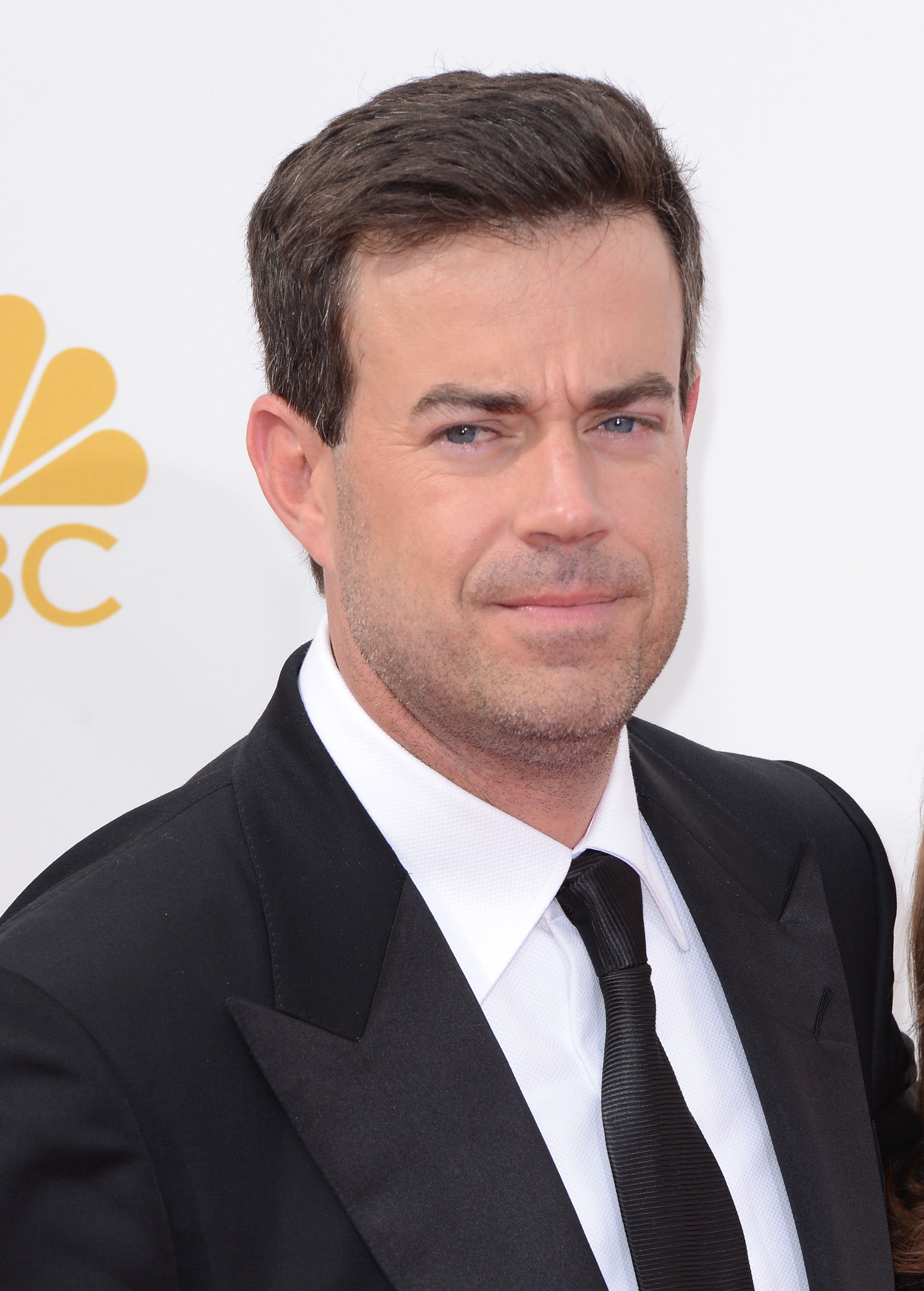 Carson Daly attends the 66th Annual Primetime Emmy Awards in Los Angeles, California on August 25, 2014 | Photo: Getty Images
In an AOL interview, Carson explained that his busy schedule keeps him away from the kids during the day, but thanks to his early hours on "Today," he can go see them later in the evening.
He said:
"I don't stick around to play golf or see friends. I just want to get back to my family."
When he simply can't go home, Carson combats his homesickness by watching his kids on his mobile phone which "is littered with little singing videos, projects, and dance parties!"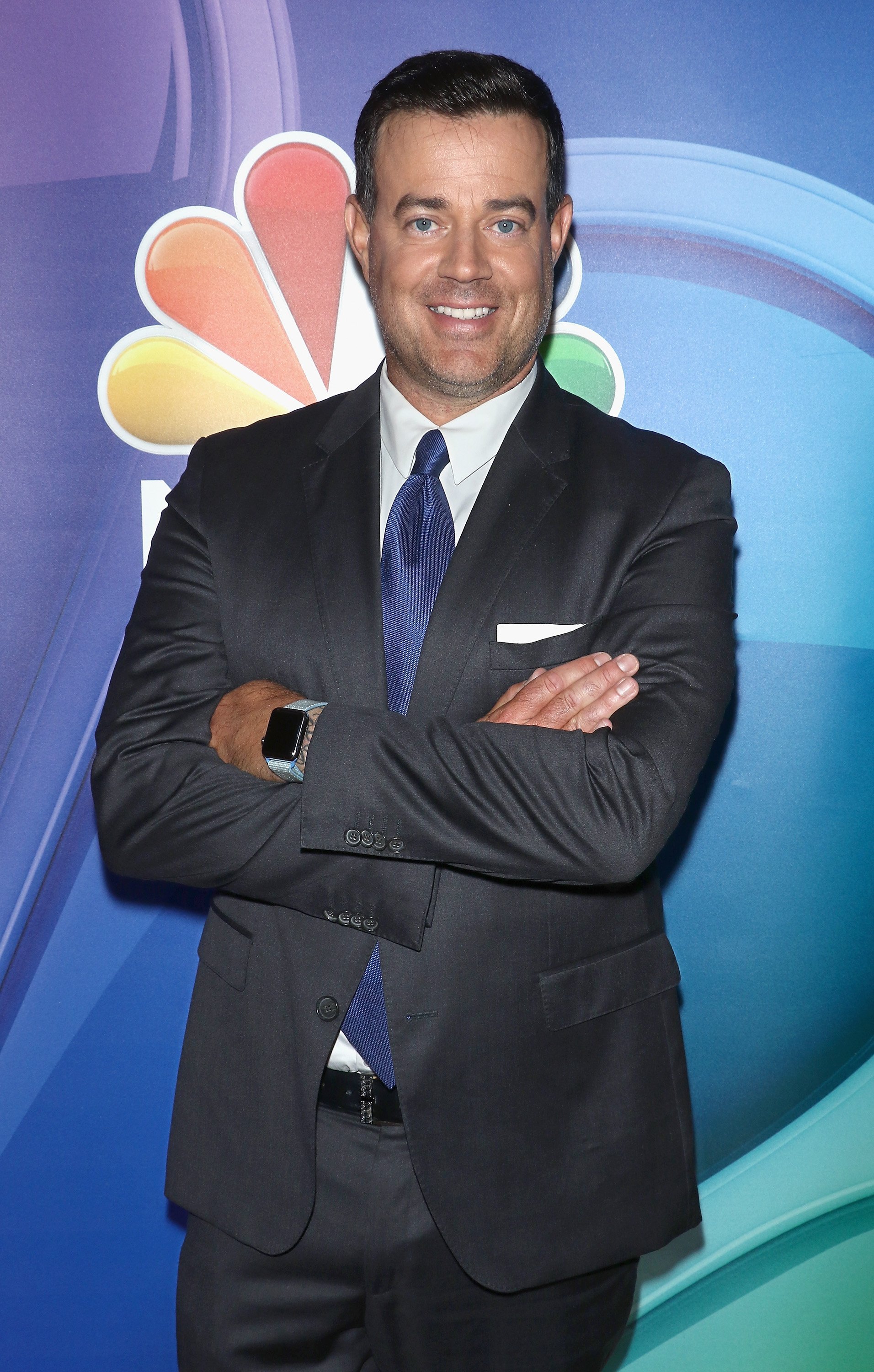 Carson Daly attends the NBC Fall New York Junket on September 6, 2018 | Photo: Getty Images
Father's Day surprise
Carson got the ultimate surprise when his kids came to visit him at work around Father's Day back in 2017. Siri, a professional cook, was guest-starring on the "Today" segment alongside her husband that day.
When asked about what Carson likes for Father's Day, she said he's not one to go off and play golf, and instead prefers to be with his kids. Just then, the three little ones walked in and hugged a shocked Carson.
The doting father just kept asking the kids if they're not meant to be in school, even as one of his daughters handed him a colorful drawing of some flowers.
They got him through some devastating pain
Carson's kids were highly instrumental in helping him overcome the grief that came with losing his mother and stepfather in 2017. Sadly, his mom Pattie Daly Caruso succumbed to a heart attack.
Then in October, Carson's stepfather Richard Caruso also passed away from bone cancer. At the time, the "Weekend Today" host announced the news on Instagram saying that his stepfather was "the greatest man we ever knew."
His marriage to Siri
Carson and his wife got engaged in 2013 and have been married since December 23, 2015. The pair pulled off surprise nuptials for guests, including Carson's parents, who had no clue they were attending a wedding ceremony.
The marriage followed Carson's relationship with actress Jennifer Love Hewitt in the late 90s and, later on, an engagement to Tara Reid which got broken off in 2001.
Siri's father is actor Mark Pinter. Although her husband is more widely known, the food blogger has appeared on several shows including "Megyn Kelly Today" and "Home & Family."
They're expecting again
Carson and Siri were thrilled to announce that they are expecting a fourth child. The tv personality announced the news while going about his daily co-hosting duties on the "Today Show."
When he told his co-hosts the big news, they all got up to hug him, but Carson argued that it's Siri they should be hugging as he'd "done very little in this situation."
Siri shared the news via Instagram along with a sweet picture of her children's little hands pressing against her sizeable tummy. In the caption, she noted that she always wanted a big family.
She joked that her son, now 10, would be the one raising their newest kid as he is the eldest. Our congratulations to the lovely couple and to the kids who are going to have a new sibling.
Please fill in your e-mail so we can share with you our top stories!