Inside 'Hart to Hart' Actor Robert Wagner and Jill St John's Marriage That Has Lasted for Almost Three Decades
Actors Robert Wagner and Jill St. John became friends long before tragic circumstances brought them together. Even though their relationship blossomed, it did so under a cloud of suspicion that follows them even after almost forty years.
Jill and Robert became friends during their days as contract players at Fox in the 1950s, but they only truly reconnected after the death of Robert's wife, Natalie Wood on November 29, 1981.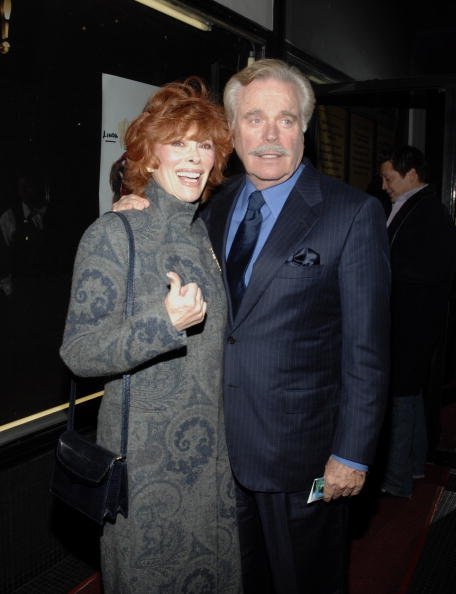 By that time, Jill had been married three times. She eloped with the laundry heir, Neil Dubin at the age of sixteen but they separated after four weeks followed by their divorce a year later.
At the age of 19, Jill married Lance Reventlow, however, her marriage to the Woolworth heir and race car driver ended after three years. In 1969 she called it quits with her husband of two years, Jack Jones, but it was Lance's death in a plane crash in 1972 that gave Jill the empathy and understanding to help Robert through the loss of his wife.
Suddenly Robert found himself a single father to their only child together, Courtney, and Natasha from Natalie's marriage to Richard Gregson. No charges in connection with Natalie's death got filed since it got ruled accidental, but her death remained a mystery nonetheless.
Robert threw himself into his work and responsibilities as a father and had little time or energy for social affairs. But when he made an exception to attended a dinner party two months later, Jill and Robert's paths crossed again.
When Jill traveled to Vermont to join Robert where he filmed the movie "I Am the Cheese" in 1982, speculation began that their friendship turned into romance. When they got spotted holding hands while window-shopping in Aspen, and later enjoying a Hawaiian vacation together just confirmed suspicions. 
After Jill attended Robert's eldest daughter, Kate's Beverly Hills High graduation along with the rest of the family, rumor topics turned to marriage. Rumors Jill rebuffed with grace and diplomacy.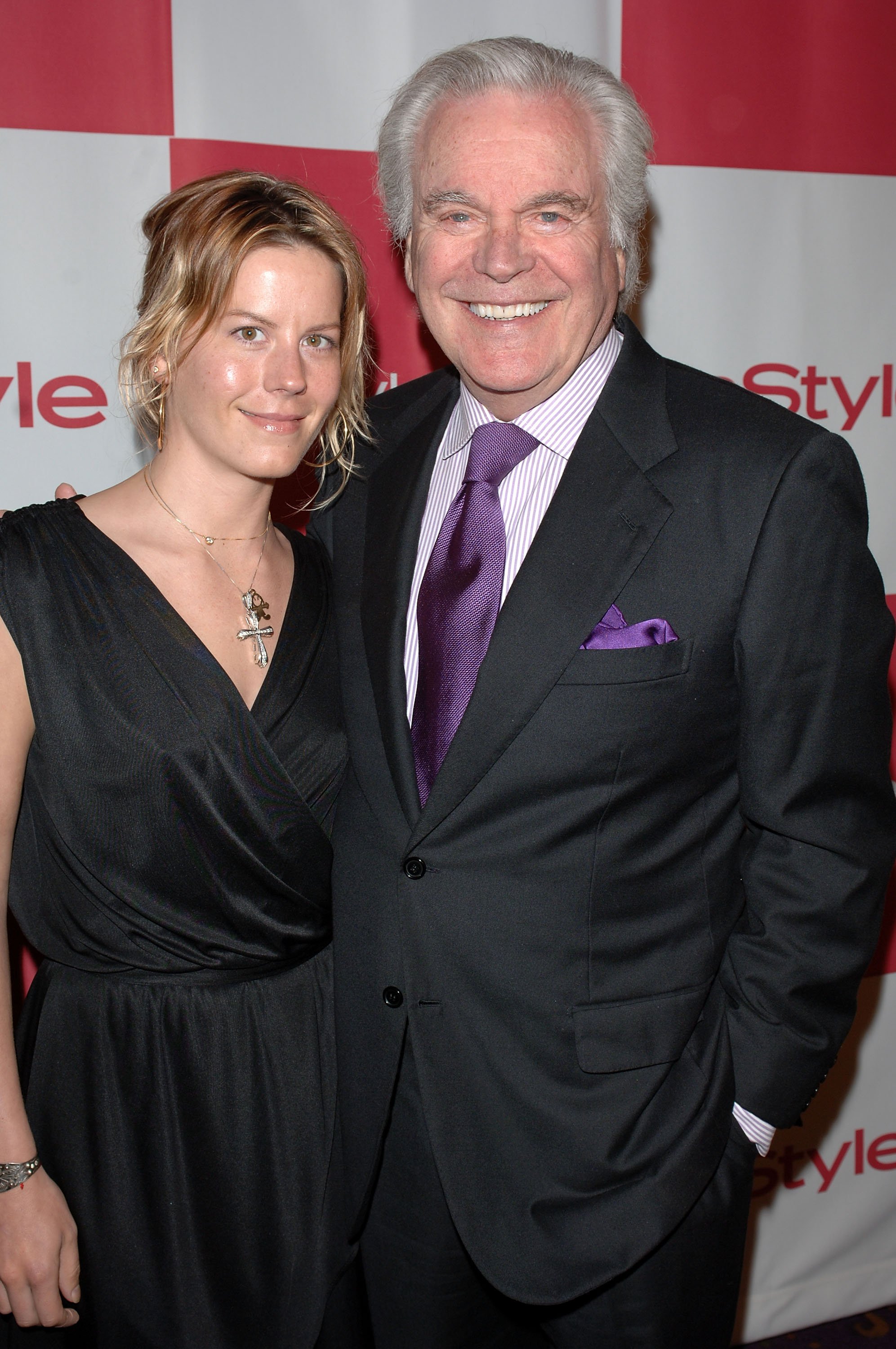 "I've had friendships with some truly outstanding men, and I believe one of the things they like about me is that I never talk about them," she said. "It's marvelous to be enjoying a relationship with a friend of 20 years. There are so much trust and understanding."
Following the death of Lance Reventlow in 1972, Jill took a hiatus from acting and retreated to Aspen, but moved back to Los Angeles to kick-start her career around the time she started seeing Robert. 
Jill quickly landed a role in the 1982 independent film, "Concrete Jungle" and while her well-publicized relationship with Robert didn't hurt her comeback, Jill insisted that she returned to acting because she missed it.  "I want my films to be noticed," she said. "But I believe that personal happiness is still greater than any career."
Robert and Jill married during a private ceremony at Robert's home in May 1990. Technically Robert's fourth marriage, since he married Natalie twice, he also married Marian Marshall in 1963 with whom he had a daughter, Katherine before their divorce in 1971.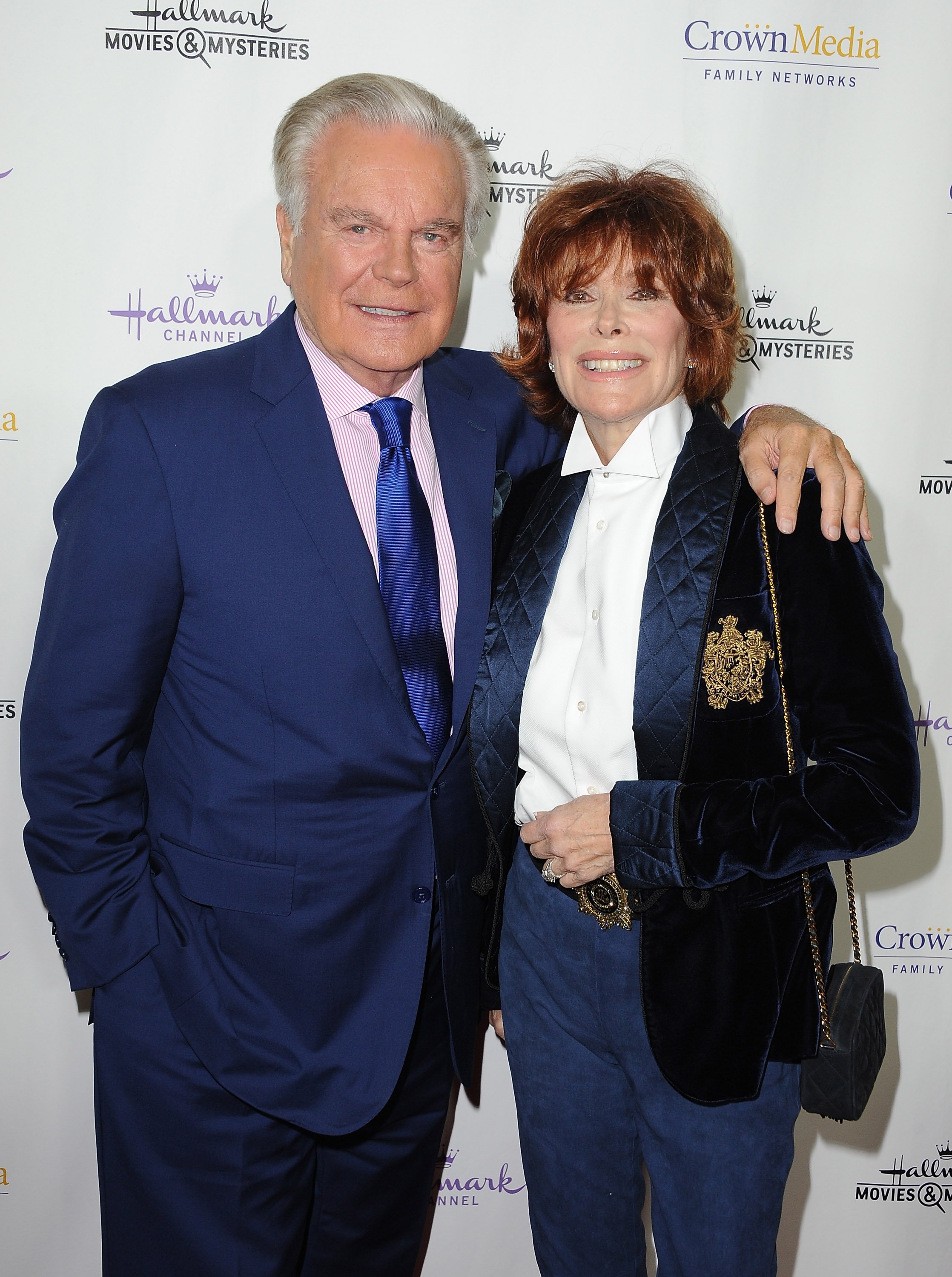 However, Natalie's case got reopened in 2011 and the Los Angeles Coroner's Office amended her death certificate a year later from "accidental drowning" to "drowning and other undetermined factors."
Since Robert is the last person Natalie saw before she died, Police have named him a "person of interest" while investigations continue.
"As we've investigated the case over the last six years, I think [Wagner's] more of a person of interest now. I mean, we know now that he was the last person to be with Natalie before she disappeared," Lieutenant John Corina from the Los Angeles County Sheriff's Department said on the CBS program "48 Hours."
The program features on-camera interviews of two investigators from the department wherein they focused on the mystery surrounding Natalie's death.
Natalie reportedly had a lifelong fear of drowning and dark water, so when she was found floating in a Santa Catalina Island cove dressed for bed in a long nightgown and socks, questions got asked.
A revised coroner report in 2012 suggested that the bruising found on Natalie's wrists, arms and neck indicate that she became injured before entering the water. "She looked like a victim of an assault," detective Ralph Hernandez said in the CBS program.
But the problem still lies with not knowing how and why Natalie ended up in the water, and because there is a lack of evidence to prove either foul play or accidental drowning, it still remains a mystery.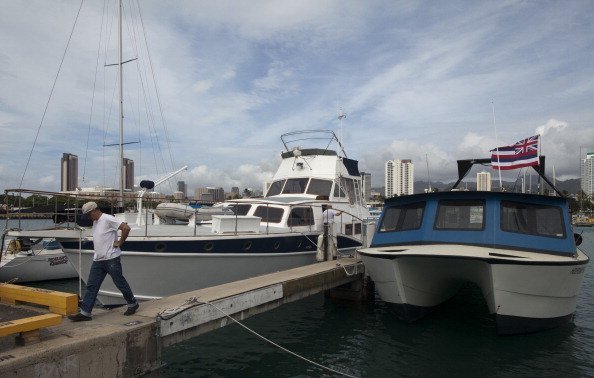 During an installment of the podcast, Fatal Voyage: The Mysterious Death of Natalie Wood? came the lastest in accusations against Robert. 
The boat captain, Dennis Davern claimed that Robert held him captive in his house for a year after Natalie's death. 
When they returned to Long Beach Harbor after Natalie's drowning, Dennis said that he got picked up straight from the harbor and taken to a room in Robert's house where he got told what he had to say regarding the tragedy.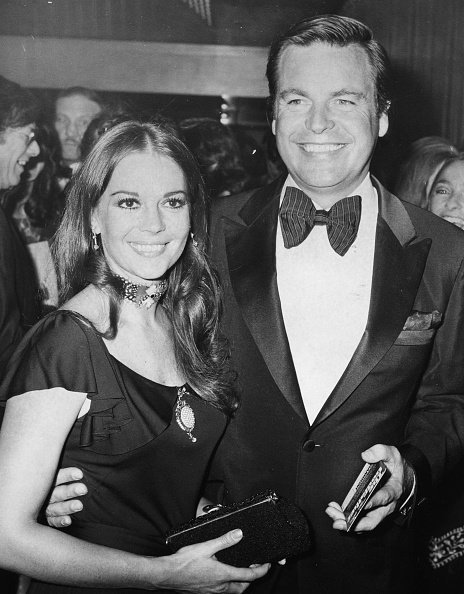 "The story was that when Natalie went missing that she must have gone outside her stateroom because the dinghy was banging against the hull of the boat and she couldn't sleep so she tried to retie the dinghy, and she must have slipped and fallen in the water," Dennis said.
According to Dennis, Robert let him go after he presented him with a $6,000 cheque to "buy an apartment." Natalie's sister, Lana Wood also appeared on the podcast and revealed details of a secret memoir Natalie kept before she passed away.
Excerpts read by Lana revealed a troubled relationship between Robert and Natalie leading up to the time of her death.