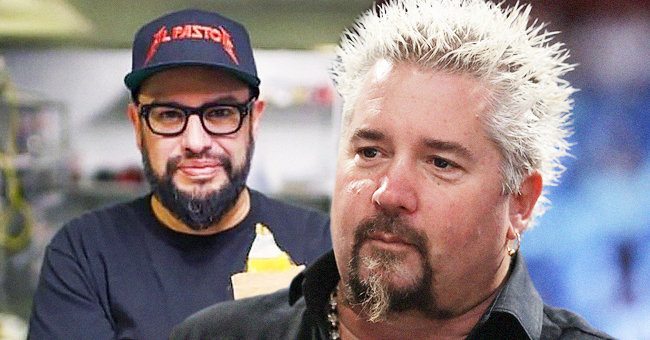 instagram.com/guyfieri // getty Images
Celebrity Chef Guy Fieri Mourns Death of 'Food Network' Star & Friend Carl Ruiz in a Heartbreaking Post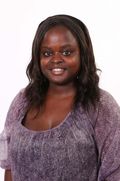 Celebrity chef, Guy Fieri mourns the sudden death of his friend and fellow Food Network star, Carl Ruiz.
The news of the tragic death of Food Network star, Carl Ruiz has been devastating for those who knew him. At the age of 44 he his death was publically confirmed by his close friends and family.
Ruiz is best known for his appearances and role as a judge on shows such as; "Guy's Ranch Kitchen," "Diners, Drive-Ins, and Dives," "Guy's Grocery Games" and his YouTube channel "OMG Carl's Food Show." Responding to the tragic his close friend and fellow Food Network star, Guy Fieri writes:
"I'm heartbroken that my friend chef Carl Ruiz is gone. I have no words to describe what a great friend he was to me and my family."
Ruiz has appeared as a judge on many of Fieri's shows, their friendship and bond for the culinary arts was easily captured on camera and gave audiences truly memorable moments, Fieri continues:
"His ability to make me laugh and smile under any circumstances was only outshined by his talent as a chef."
"Over the years, I've met a lot of great people but a friend like Carl is one in a hundred million. Carl 'The Cuban' Ruiz will forever live on in my heart and in those of all who loved him," he reveals in his heartfelt message.
Just days before his death, Ruiz shared a billboard featuring Fieri's "Horseshoe Casino" restaurant, in Baltimore. Showing the type of bond he shared with Fieri, he captioned the image:
"He watches over me @guyfieri"
Fieri is known for sharing his food creations and foodie adventures on social media. Commenting on the picture, a fan asks if he is going to dine at Fieri's famous restaurant.

Fan asks Carl Ruiz if he is going to visit Guy Fier's Horsehoe Casino restaurant | Source: instagram.com/saborchef
In a short response Ruiz confirms that he was on his way to one of the original restaurants.

Carl Ruiz responds when a fan asks if he is going to visit Guy Fier's Horsehoe Casino restaurant | Source: instagram.com/saborchef
The cause of his death has not been confirmed yet. Since his passing, his family have created a twitter a account to honor him, the account's first tweet says:
"Our family mourns the loss of Carl Ruiz. He was all about great times, great food and great friends. Please remember his laugh and his wit. He made everyone feel special. He is loved and will be deeply missed. George Ruiz- Carl's brother- on behalf of the Ruiz family."
According to Today, Ruiz who owns several restaurants around the world, had recently opened another restaurant, "La Cubana" in New York.
In a tribute to him, the "La Cubana's" Instagram page announced that it will be helping aspiring chefs by establishing "The Carl Ruiz Scholarship Foundation."
Please fill in your e-mail so we can share with you our top stories!