2019 Emmy Awards Moments Black Twitter Won't Forget in a Hurry
Award shows notoriously stun audiences and make history. The 2019 Emmys are no exception, especially for Black Hollywood.
The 71st Emmy Awards took place on Sunday. Over the years, the awards have been criticized for a lack of diversity and acknowledgment of Black artists. However, this year, Black Hollywood came ready to impress.
Some of the nominees across in the biggest categories included Ava DuVernay for Outstanding Director for a Limited Series for "When They See Us" Jharrel Jerome for Best Actor in A Limited Series in "When They See Us" and Billy Porter for Outstanding Lead Actor in a Drama Series for his role in "Pose."
Here is a look at some of the most memorable moments from the show that had Black Twitter abuzz.
Still over here crying and cheering for Jharell Jerome, for When They See Us, for The Exonerated Five - especially Korey Wise. Again and again. AVA. #Emmys pic.twitter.com/2MRwc7uc2I

— Jeneé Osterheldt (@SincerelyJenee) September 23, 2019
The first moment that blew fans away was Jharell Jerome bagging the Best Actor in a Limited Series Award for his role in "When They See Us."
Many fans pointed out that even Angela Bassett was just as blown away by his win. Her face lit up when she opened the envelope and spotted his name.
I am jumping up and down and crying tears of joy and elation and cheering at the top of my lungs. Jharell Jerome wins the EMMY for Best Actor in a Limited Series/Film. "This is for the men we know as the Exonerated 5." Best. Win. Of. The. Night. So. Far. #Emmys

— Prasanna Ranganathan (@PRanganathan) September 23, 2019
The hits kept on coming and Black Twitter was sent into another spin when Billy Porter won an Emmy for his role in "Pose." The film that addressed the contribution of black gay men and transgenders on ballroom in the 1980s.
The win made him the first openly gay man to be nominated and win the Outstanding Actor in a Drama Series award.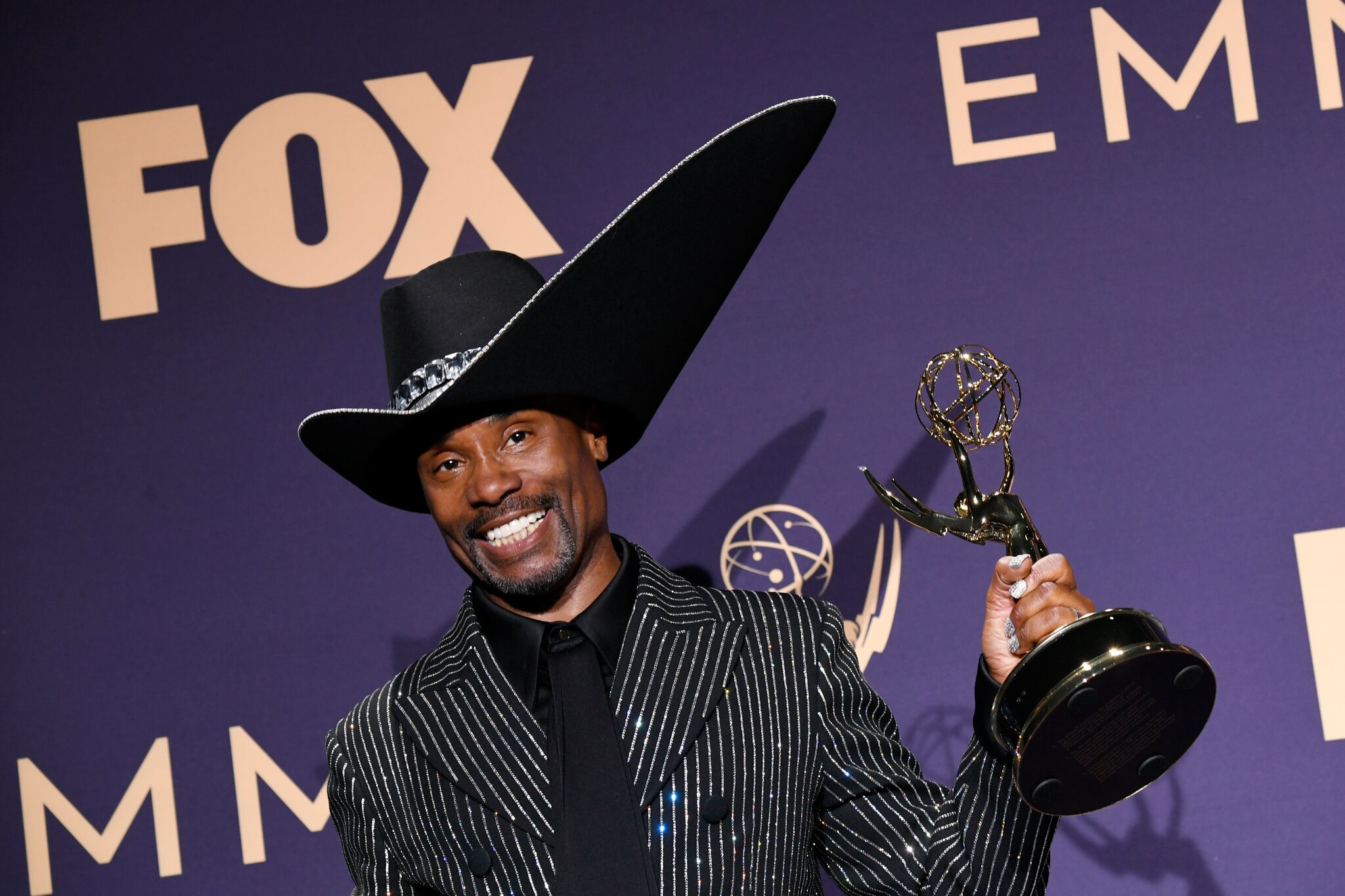 Porter quoted James Baldwin in his acceptance speech saying: 
"Took many years of vomiting up all the filth that I had been taught about myself, and halfway believed, before I could walk around this Earth like I had the right to be here."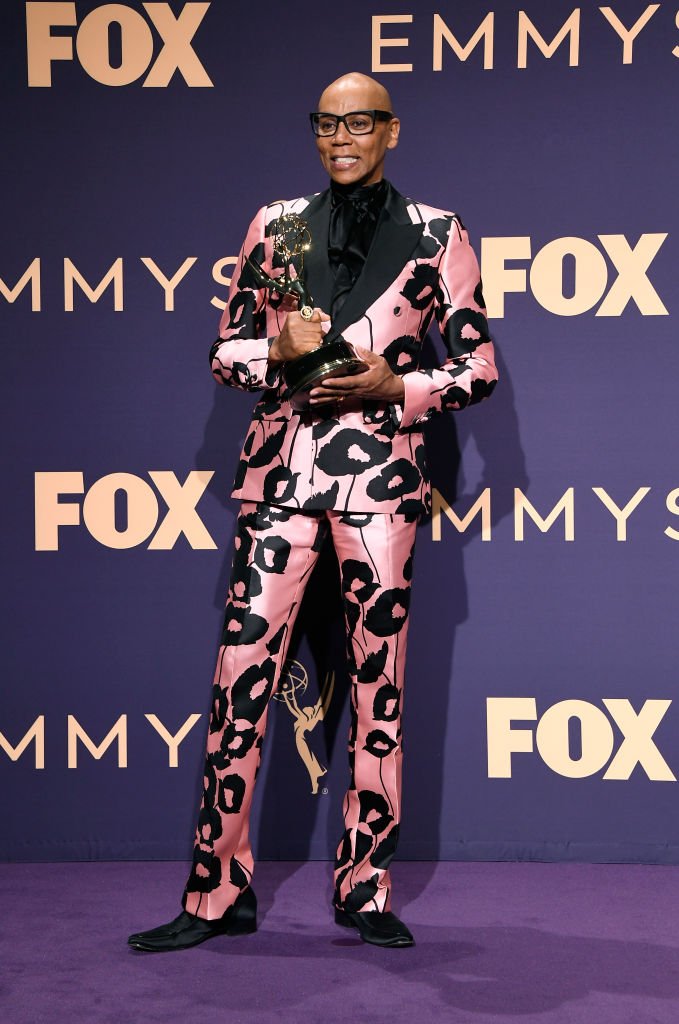 The third memorable moment for Black Twitter was RuPaul's win for "Drag Race." However, controversy struck when  Essence's Danielle Young questioned RuPaul backstage about the lack of diversity amongst the staff working on his show.
RuPual responded saying, "Well first of all, most of our show is Black, gay and drag queen, so check, check, and check. But we're pretty diverse. Yes, there are lots of different types of people here. Is it important? Absolutely, you know, hey, you know I grew up⁠—I had to fight….it wasn't easy getting here. You know what I had to do, and some of the things I'm not going to repeat what I had to do," he said.
In the press room at the @TheEmmys, I asked @RuPaul to address the diversity or lack thereof in his show @RuPaulsDragRace. And... pic.twitter.com/kL1EYxJQXK

— Danielle Young (@RhapsoDani) September 23, 2019
Black Twitter was disappointed that the question seemed to be ignored by RuPaul. Many pivotal Black LGBTQ supporters raised concerns.
Many pointed out that his apparent lack of accountability and his eventual answer was extremely problematic. They felt it lacked support for the community he represented.
I don't have any one idea about RuPaul, but I do have a wish: I wish RuPaul was brave enough to embody the same courageous and bold energy that gave him a chance to breakthrough the circumstances he was born into, and put it in service of other Black queer people's careers.

— Myles E. Johnson (@rapturemyles) September 23, 2019
In sharp contrast, actress Michelle Williams left fans in awe with her powerful statements during her acceptance speech. She bagged the award for Outstanding Lead Actress in a Limited Series for "Fosse/Verdon." 
She used her moment in the spotlight to draw attention to the importance of equity for women in the workplace. Her speech turned out to be a highlight of the evening.
I transcribed all of Michelle Williams' incredible #Emmys2019 speech, which you should all read and/or watch ASAP: pic.twitter.com/9HtjeJXSOm

— Jessica Derschowitz (@jessicasara) September 23, 2019
She also discussed the issue of equal pay for women and women of color in particular. Williams said:
"And so the next time a woman, and especially a woman of color⁠—because she stands to make 52 cents on the dollar compared to let her white male counterpart⁠—tells you what she needs in order to do her job, listen to her, believe her. Because one day she might stand in front of you and say thank you for allowing her to succeed because of her workplace environment and not in spite of it."
'When a woman, especially a woman of color ... tells you what she needs to do her job, listen to her... so that she can succeed because of her environment and not in spite of it.'

MICHELLE WILLIAMS. That was a whole word. #Emmys

— Derrick Clifton (@DerrickClifton) September 23, 2019
Other memorable moments from the award show included the stunning fashion statements and the controversial "Leaving Neverland" winning a Creative Arts Emmy Award much to the disappointment of Michael Jackson's estate and family