'Working Girl' Star Melanie Griffith Celebrates Her & Antonio Banderas' Daughter Stella's Birthday
Melanie Griffith wrote a touching tribute to her daughter with Antonio Banderas, Stella, as she turns 23.
Melanie Griffith took to Instagram to celebrate the 23rd birthday of her daughter with Antonio Banderas, Stella. She wrote a touching tribute alongside a photo taken moments after she delivered her daughter.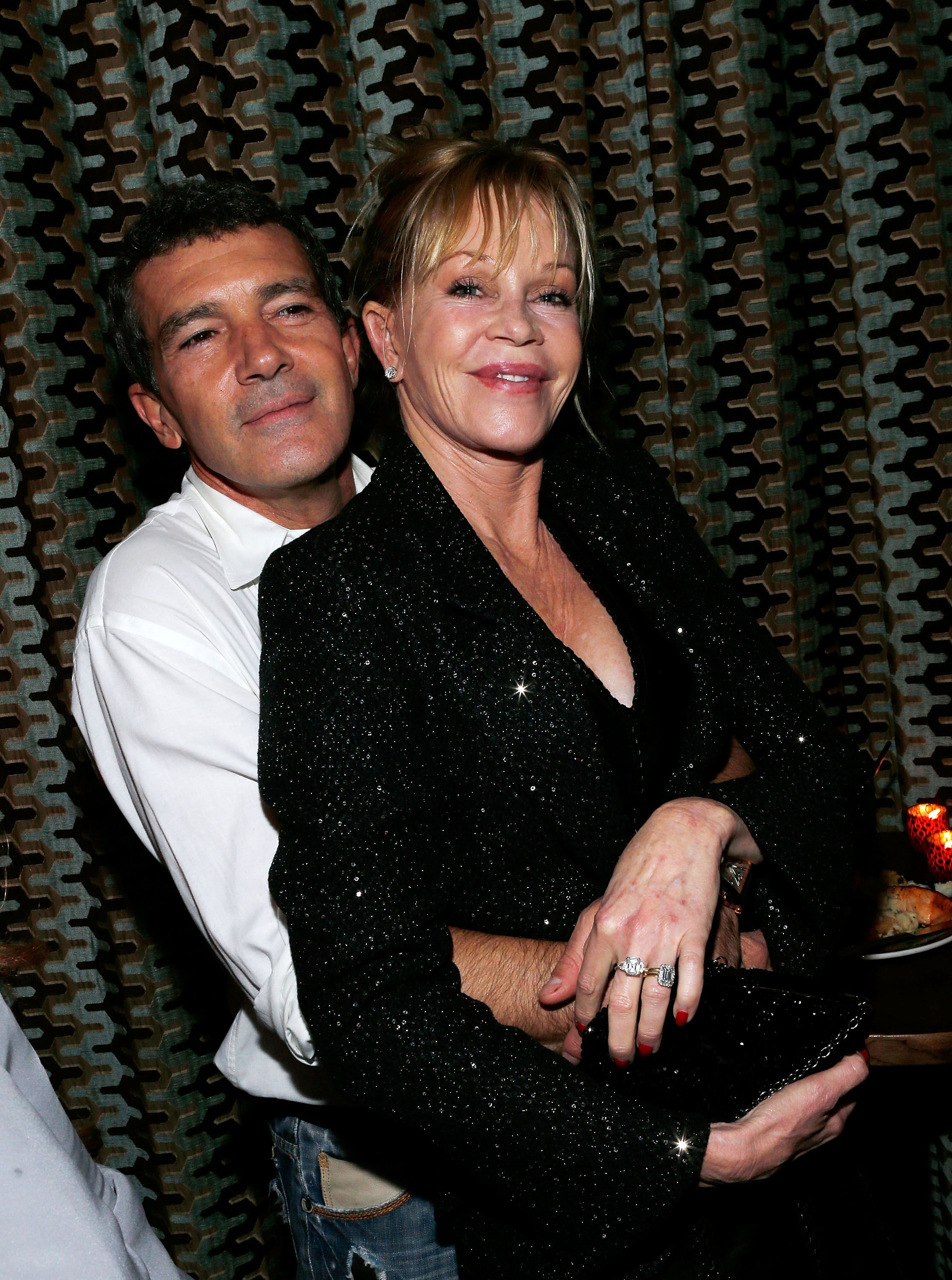 In the photo, Griffith carried baby Stella, as the charming then-little girl placed two of her fingers in her mother's mouth. In the accompanying caption, she wrote, 
"Happy birthday, my Stella!! 23 years ago, you arrived on this earth. I love you with all my heart and soul. [Three heart-shaped emojis] Thank you for picking me to be your mama."
The birthday girl had a party at San Vicente Bungalows, West Hollywood, and Griffith who got photographed leaving a beauty salon a day earlier attended the bash dressed in a black T-shirt that had the words, "Love First," imprinted on it.
Stella, who is dating a film student, Eli Meyer, also had her sister, Dakota Johnson, in attendance. The "Fifty Shades of Grey," actress, and the celebrant are half-sisters, and they equally share a brother, Alexander, from their mother's second marriage to Steven Bauer.
While Griffith and Johnson are famous actresses, Stella has not appeared in any Hollywood production since she starred alongside Banderas in the '99 movie, "Crazy in Alabama." However, the celebrant and her parents share a close relationship, despite the fact they are no longer together.
The "Working Girl," actress, and the "Zorro" actor were together for 19 years. They were married from '96 to 2015, and have maintained a close relationship. Recently, Banderas told People that his ex-wife will always be family, and his best friend. He said,
"I am not married [to] Melanie anymore, but she is my family. She is probably one of my best friends, if not the best friend that I have."
Griffith feels the same way, even though she has no plans to marry again. For now, she's focused on enjoying her time with her children, and life as a single lady.