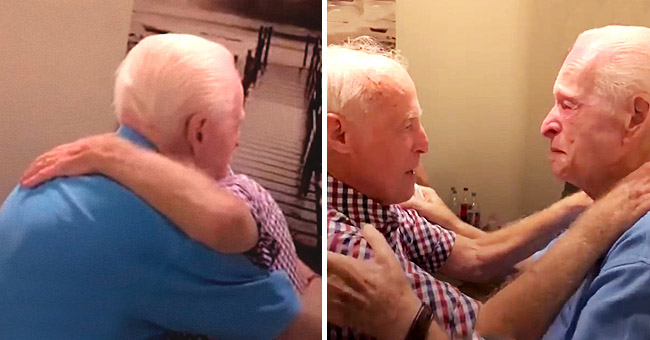 facebook.com/peoplemag
Two Holocaust Survivors Separated as Children Reunite in Israel after 75 Years

For 75 years, Morris Sana, 87, and Simon Mairowitz, 85, believed each other had died in the Holocaust during World War II.
However, the two cried tears of joy when they miraculously reunited recently, as shown in the heartwarming Facebook video posted by PEOPLE.
"Good to see you," Sana, who lives in Ra'anana, Israel, can be heard telling Mairowitz.
Holding his long-lost friend's face in his hands, Mairowitz says, "Good to see you too after all these years. Seventy-five years you waited."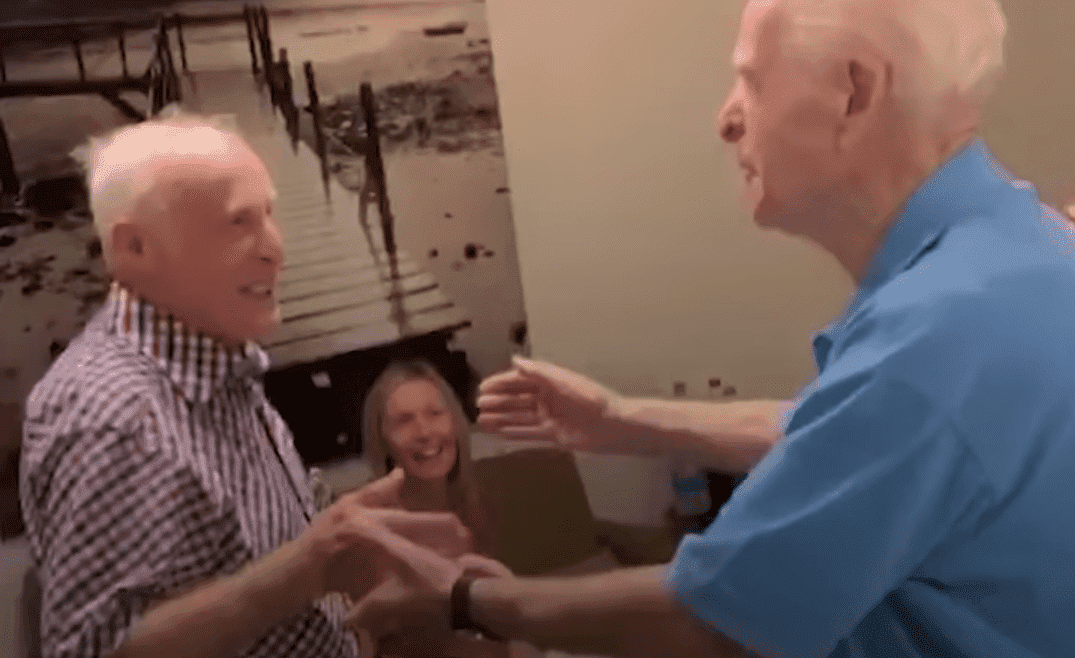 Simon Mairowitz and Morris Sana during their reunion | Photo: Facebook/People
Both of them start to cry. "I know it's a long time," continues Mairowitz. "We've got each other now. And we can see each other."
In the video, Sana tells Mairowitz, who now lives in the U.K., that he would regularly think about him after they were separated.
"I imagine you when you were a little boy," he says. To which Mairowitz replies, "You remember, don't you? I can't remember that."
Sana tells Mairowitz again that he's glad to see him. "So am I," replies Mairowitz. "Very, very glad."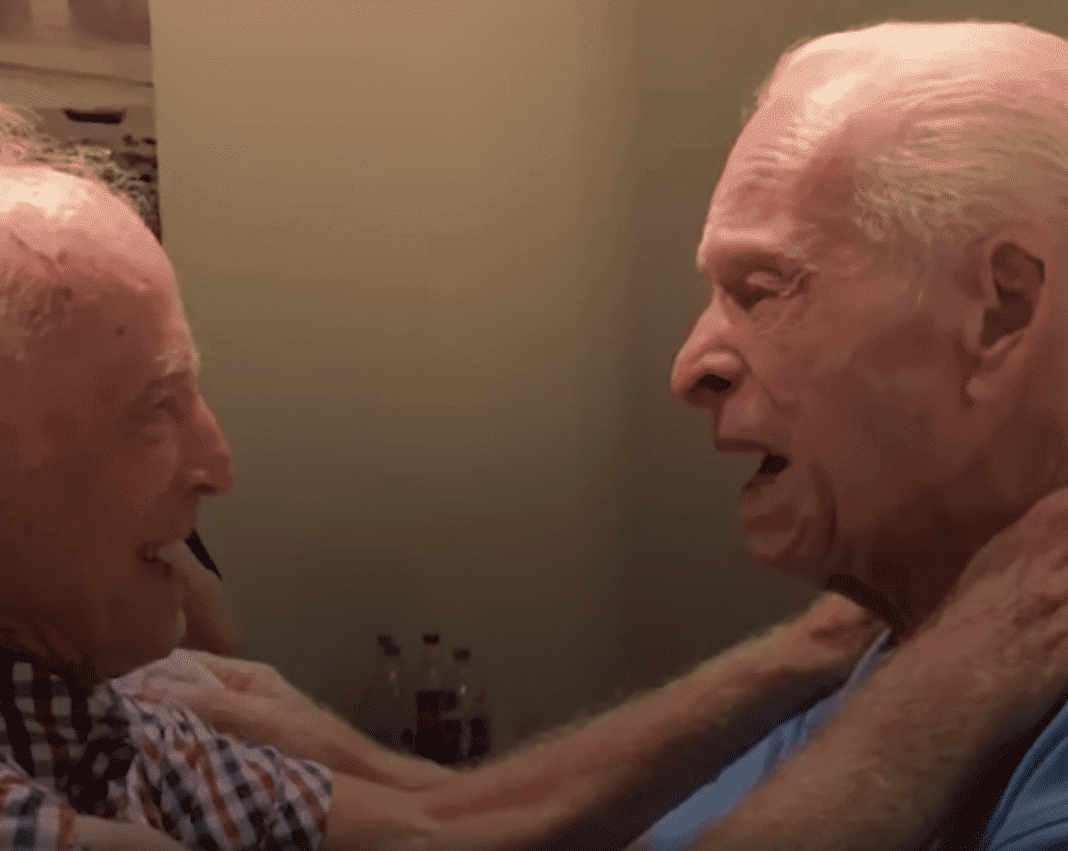 Simon Mairowitz and Morris Sana were overwhelmed with emotion during their reunion | Photo: Facebook/People
The Facebook clip touched many people.
One person wrote, "Heartwarming!! May GOD bless them... I am tearful when I watch them finally found each other after long time."
"Thank you for sharing this moving important news story that reminds a world of what too many are already forgetting," added another.
"I'm crying just from that short clip! That's a miracle that they get to see each other again," commented another user. Someone else wrote, "So beautiful, that they were blessed to hold each other again."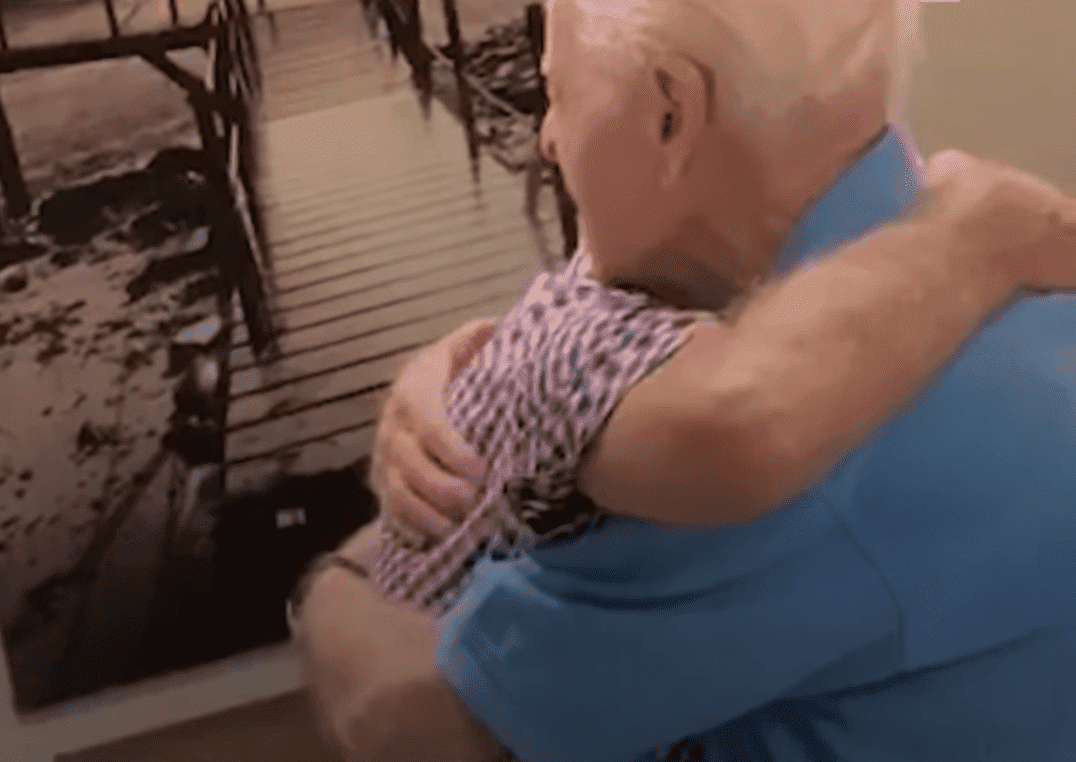 Simon Mairowitz and Morris Sana embracing each other during their reunion | Photo: Facebook/People
Sana and Mairowitz were ripped apart by the Nazi invasion of Romania in 1940, as reported by Washington Examiner.
They were cousins and closest companions growing up in Romania. Because of the invasion, their families fled the country separately.
From then on, they thought each other had perished in the Holocaust.
Several decades later, Sana's niece and daughter connected with Mairowitz's family on Facebook and, after finding out that the two were both living, set up a meeting in Tel Aviv.
Each Holocaust survivor has a unique and individual story.
One of those lucky survivors was actress Alex Borstein's grandmother, PEOPLE reported.
The 48-year-old actress said in her acceptance speech at the 2019 Emmy Awards recently:
"My grandmother was in line to be shot into a pit. She said, 'What happens if I step out of line?' [The guard] said, 'I don't have the heart to shoot you, but somebody will,' and she stepped out of line."
Borstein added, "For that, I am here and my children are here. So step out of line, ladies. Step out of line!"
Borstein won the award for best-supporting actress in a comedy series for her role as Susie Myerson in "The Marvelous Mrs. Maisel" for the second year in a row.
She is best known for voicing Lois Griffin on the animated comedy series "Family Guy."
Her other notable projects are "Gilmore Girls," "Robot Chicken," "The Cleveland Show," and "Hot in Cleveland."
Please fill in your e-mail so we can share with you our top stories!