'Today' Show Co-Anchor Dylan Dreyer Shows off Baby Bump in White Shirt in 6th Month of Pregnancy
Dylan Dreyer posted photos from her fun-filled afternoon playing golf, where she sported a white top flaunting her six-month baby bump: "My beer belly and all."
"Today" meteorologist, Dylan Dreyer, posted photos from her day out playing golf in a white top that emphasized her growing belly. She captioned the post:
"Annual trip to Bethpage Black for @fishlense @wxguru1997 and me… my beer belly and all. Not gonna lie, 6 months pregnant, this course kicked my butt!"
Last July, Dreyer announced her second pregnancy, not long after her "Today" colleagues revealed their growing family -- Hoda Kotb adopted a second daughter and Jenna Bush Hager was expecting a baby boy.
Her two-year-old son, Calvin, took part in the big reveal during the show's third hour. A home video showed the toddler holding a sonogram in his hand, which he thought showed "five babies" on the way.
Calvin later cruised into the studio in a little blue car with a few blue balloons trailing after him, showing that a little brother was to come -- but only one.
"It's been an emotional journey," Dreyer said. "You know, I opened up about my fertility and secondary fertility, (and) surgeries I've had to have."
The meteorologist previously opened up about her infertility problems hat led to a miscarriage over the winter. She recalled the complicated process she had to endure and the emotions she had to set aside while it all happened.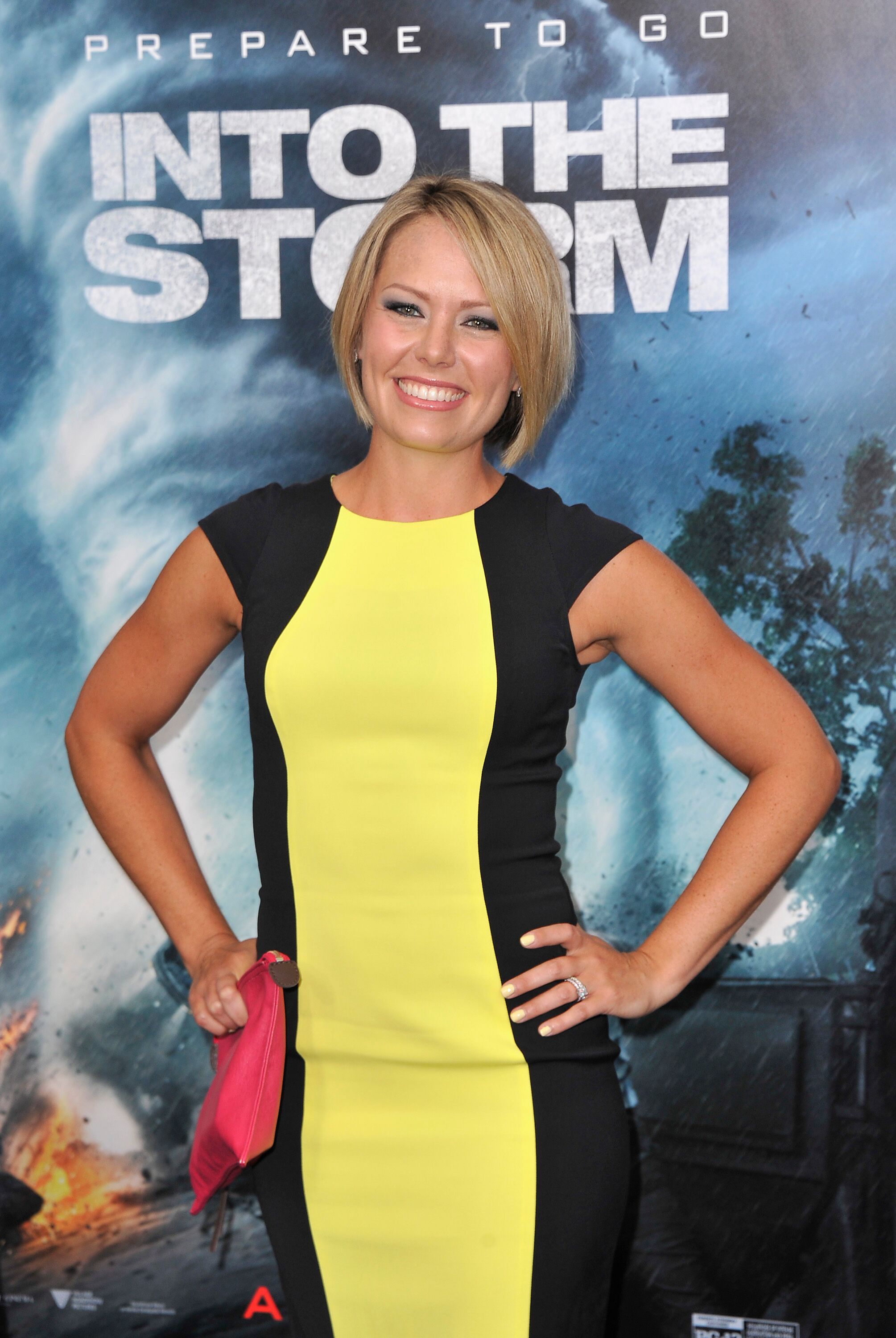 "I'm devastated, and I have to go to work on the 'Today' show and be happy and smiling and pretend like nothing's wrong. We push [emotions] down and get through the show," she said.
As she and her husband, Brian Fichera, were ready to accept help from vitro fertilization to help conceive, they received an unexpected call from their doctor, telling them not to push through with the dosage.
"When he called, he said, 'Well, you can't start IVF because you're already pregnant!' We were in complete shock. We couldn't believe it!" Dreyer recalled.
Among those who shared in Dreyer's excitement over the news was Kotb, who took to Instagram to share a photo of herself pointing at her colleague's baby bump, alongside Kathy Gifford. 
The anchor recalled the moment Calvin was born on December 2016 in her caption and how the couple was ready to have a second baby instantly. Although it took a while, eventually, they were blessed with another child.