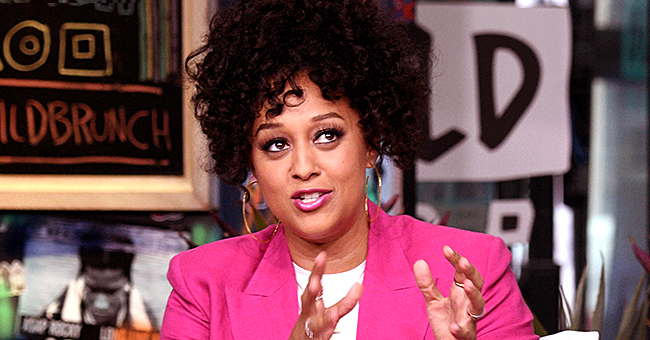 Getty Images
'Sister, Sister' Actress Tia Mowry Gets Candid about Growing up as a Child Star

Tia Mowry-Hardrict opens up about how life was as a child star in her YouTube channel, and how she got through all the challenges and difficulties that came with it.
It's not easy being under the spotlight, and it becomes even more impossible to imagine being under such heavy pressure and criticism at such a young age. In fact, it's not rare to see former child stars quitting the entertainment industry so early on because of their bad experiences.
However, for Tia and Tamera Mowry who were Hollywood staples since they were children, it turns out one thing kept them going: a strong support system. Through the highs and lows, Tia and Tamera stuck together, going from one project to another. While this can be exhausting, it was their family's support that got them by.
According to Tia, their family dynamic needed to change for her and Tamera to pursue their acting careers. Living in Texas at the time, their mom quit their job to accompany them to Hollywood.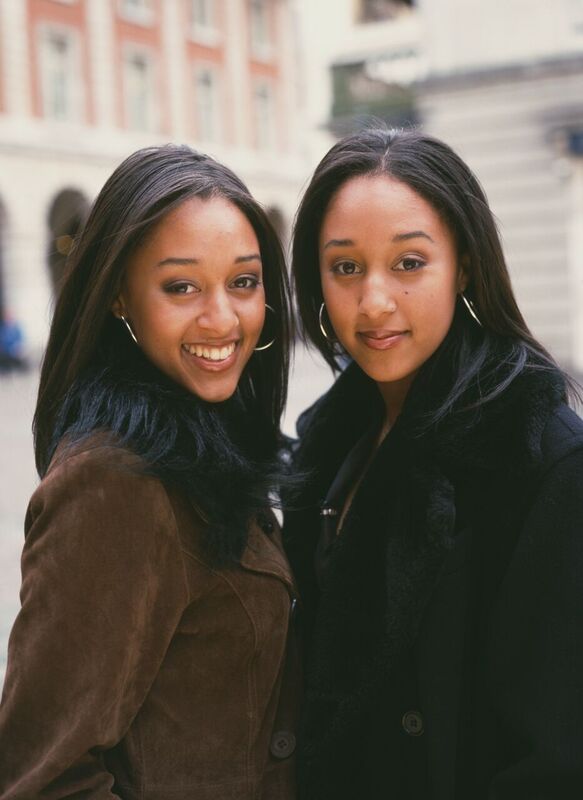 A portrait of Tia and Tamera Mowry when they were younger | Source: Getty Images/GlobalImagesUkraine
Grinding In Hollywood
It wasn't easy for Tia to move to Hollywood, grinding from one audition to another. At the time, she would leave school and do her homework in the car as her mom drove her from audition to audition. It wasn't until three years later that she finally got her big break.
After numerous rejections throughout those three years, she and Tameka finally landed their roles on "Sister, Sister." While it was their breakthrough role that got them to where they are now, Tia credits her mom for getting them there.
"I really credit my mother for being our support system."
Crediting their Mom's Work
Tia and Tameka credit their mother for being the most supportive of their careers. She became a single mom in a way, having to leave Texas to make sure her daughters made it to Hollywood.
Needless to say, "Sister, Sister" was a huge hit. They won three awards in a row and started becoming recognized child actresses wherever they went. People would scream their names, and they'd share stages with people whom they once only idolized.
Three decades later, Tia and Tamera remain as Hollywood staples, with Tia managing her own YouTube channel and Tameka being a renowned host on "The Real."
Adapting Her Mom's Motherhood Qualities
Regardless of what they've achieved, they have their mother, Darlene Mowry, for making it possible to get to where they are. In fact, now that Tia is a mom herself, it seems she may have adapted some of her mom's qualities.
Opening up about motherhood, she shares it's difficult being a mom while she tries to be her children's closest friend.
"I am fun. I'm funny; I am like your best friend. I love being with my kids; I love making my kids laugh. That would probably be my worst quality, as well!"
Staying True to One's Self
While this is so, she tries to draw the line when it comes to disciplining them when needed. The most important out of all that she wants to teach her kids though is the importance of "authenticity." At a young age, her parents instilled in her and her sister the importance of being true to who you are, regardless of what you achieve in life.
Tia's recent vlog about what it means to be a child star is proof that through the years, she never forgot who she is and where she came from despite finding fame at such a young age, and that is something commendable about Mowry.
Please fill in your e-mail so we can share with you our top stories!