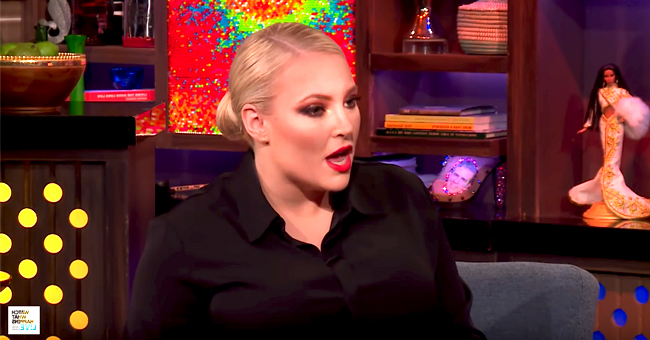 youtube.com/Watch What Happens Live with Andy Cohen
'View' Co-Host Meghan McCain Tells Andy Cohen She Expects to Get Fired from the Show 'Every Day'
Co-host of television talk show, "The View," Meghan McCain has revealed that she goes to the show every day with the assumption that it could be her last.
Meghan McCain is regarded to be a controversial figure due to the strong opinions she airs on ABC's television talk program, "The View."
On Tuesday night, Meghan was present at "Watch What Happens Live with Andy Cohen" where she talked about how she is never secure about the status of her job on "The View."
MEGHAN TALKS ABOUT HER JOB
Meghan McCain explained that she didn't always feel secure about her status on the show. She continued by admitting that she always feared each day would be her last on the show, and she could be sacked at any time.
The television show co-host said:
"I go in assuming I'm going to be fired every day. Every single day. Yes every day."
However, when WWHL host Andy Cohen asked Meghan if she had ever felt she was close to getting sacked, the 34-year-old blonde gave a negative reply.
She went on to explain that she and Joy Behar were likeminded as they are the most honest panelists on the show.
She continued by saying that they were always going to say things that others could see as being too far.
MEGHAN MCCAIN'S REPUTATION ON THE VIEW
Meghan McCain has built quite a reputation on the show. Though she is conservative, she doesn't always agree with President Donald Trump's views, and also engages in heated arguments with other panelists.
Such a reputation doesn't bother Meghan, however, as she compared her temper and personality to that of her father, the late Senator John McCain, who she said had a terrible temper in the Senate.
She added that her views on the show were a result of her passion and were in no way aimed at disrespecting anyone.
She concluded that her longevity on the show was partly as a result of her being a true believer who took her beliefs seriously. Meghan said:
"I am on my third year, it's the longest since Elizabeth [Hasselbeck]. And I think part of it is because I'm a true believer and I take it seriously."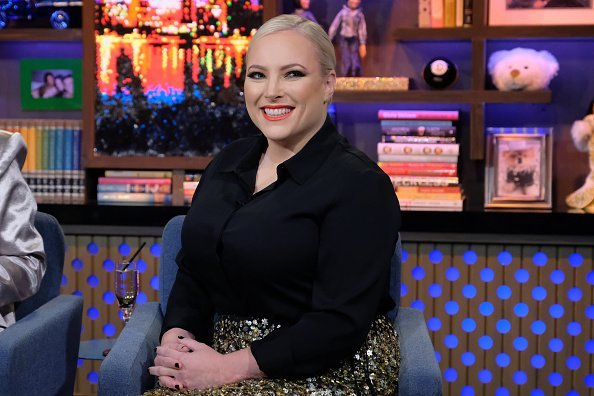 Meghan Mccain appearance on Watch What Happens Live With Andy Cohen | Photo: Getty Images
MEGHAN AND "THE VIEW" FANS AT LOGGERHEADS
Meghan doesn't take kindly to being booed and heckled by the audience at the live studio, claiming that their actions take a significant toll on her. She said:
"I am paid at The View to give a different view. So I would like us all, when people come, to roll it back because I'm trying to do a very complicated job."
Meghan and a member of the audience clashed following the show's return for its new season. The View co-host questioned Pamela Anderson's support for Julian Assange on the show.
Meghan then classified Assange as a national security threat after which Pamela made a strong objection with a point of her own.
This difference in opinion stirred the audience, which led them to applaud Pamela. However, one member of the audience was more vocal than the rest, and Meghan shouted him down, telling him, "Oh calm down sir."
This has led to some fans on Twitter calling for her sack with many wondering why she was still on the show. It is not as if Meghan McCain would be surprised by such protests though.
Please fill in your e-mail so we can share with you our top stories!