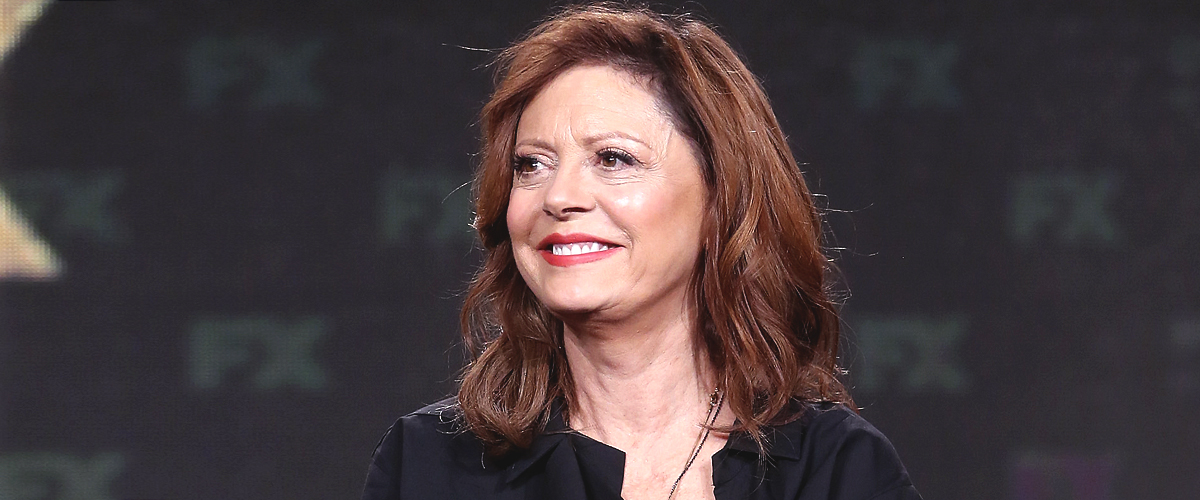 Getty Images
Meet Susan Sarandon's Three Grown-Up Children Who Followed in Her Footsteps
Susan Sarandon, best known for her roles on "Atlantic City" and "Dead Man Walking," has three grown-up children who pursued a career in the entertainment industry, as well.
The 72-year-old actress has had a very successful career with five nominations to Academy Awards, nine to Golden Globes, and six to Primetime Emmys. So far, she has won one Oscar, one BAFTA, and one SAGA.
"I had my first baby at 39 and my third at 45."
Susan Sarandon's relationships
As per her romantic life, she met actor Chris Sarandon while both of them were studying in college and, in September 1967, they tied the knot. Even though they were together for more than a decade, they didn't have children together.
In 1979, the former couple parted ways and, after that, she dated famous actors and musicians such as Louis Malle, David Bowie, and even actor Sean Penn.
Italian filmmaker Franco Amurri got in her life during the mid-1980s. On March 15, 1985, their only child, Eva, was born.
Franco and Susan's romance didn't last long, unfortunately, and by 1988 they were no longer together.
Susan Sarandon started dating actor Tim Robbins after she met him on the set of the 1988 film "Bull Durham." Together, they welcomed two sons: John, born on May 15, 1989, and Miles, born on May 4, 1992.
Tim and Susan parted ways in 2009 and, soon later, she started a relationship with Jonathan Bricklin. Their romance ended in 2015, and she has not been officially involved with another person ever since.
Susan's thoughts on motherhood
Speaking about motherhood, Susan told People during a 2010 interview that most people say beautiful things when they have children.
What they don't mention, though, is that the "second you have a child, you think about death."
"Then everything is fragile, and you can't even allow yourself the thought of losing a child," she said. "And you understand the fragility of your children, especially as they get to the point where they cross the cornfield by themselves."
Apart from that, the actress admitted that parents have to trust "the universe," give their children as much love as possible, and "put a light around them" before sending them out because they wouldn't be able to protect them all the time.
In a different interview, Susan revealed that the worst parenting advice she got was "don't have the baby." The person who said that implied that having a child would ruin her career, but she couldn't be more wrong.
"I had my first baby at 39 and my third at 45, and with each child, [people were] like, 'Are you crazy? Don't!'" confessed Susan, who is now the proud grandmother of two.
Susan's children nowadays
Eva, the 34-year-old child of the "Atlantic City" actress, followed in her mother's footsteps and has worked in several projects, including TV shows "Californication" and "Undateable" and films "That's My Boy" and "Mothers and Daughters."
In 2011, Eva and former soccer player Kyle Martino got married. They have welcomed two children so far and, on September 9, 2019, she announced on Instagram that she is expecting her third child!
John's case is slightly different. Even though he is also working in the entertainment industry, he chose to step behind the camera and work as a director.
The most notable projects he has directed so far are "Ghostmates BTS" and "I Am Levitation." Apart from directing, John has also done some writing and editing jobs on sets.
Susan's youngest child, 27-year-old Miles, is both a musician and an actor with appearances in movies like "Blockers" and "Halloween."
Talking to the LA Times, he confessed that, despite the success of his parents, he wants to make a name for himself and try not to be overshadowed by them. At the moment, all members of Sarandon's family are focused on their careers.
Please fill in your e-mail so we can share with you our top stories!