Comedian Mo'Nique Flaunts Slimmer Curves While Showing off Energetic Moves during a Dance Workout
Mo'Nique sticks strictly to her fitness routine! The famous actress showed off considerable weight loss in a dance video she recently shared via social media. 
The video clip runs for a little over one minute and features the gorgeous star dressed for a work out session.
Mo'Nique still managed to stay stylish wearing a clingy black tee cut with a vee neckline, grey leggings, and white sports shoes.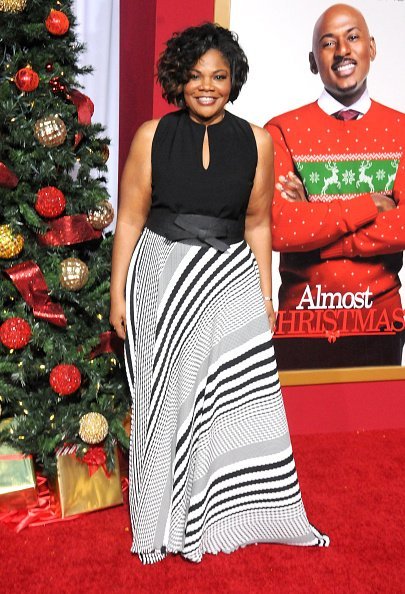 MO'NIQUE'S DANCE VIDEO DRAWS ATTENTION 
The clingy fabric had Mo'Nique flaunting her curvy self as she did a routine dance with a man who seems to be her instructor and friend. 
The video started with the duo looking already all sweaty from the exertion of working out but they were prepared to do more for the camera. 
While her instructor set the camera, Mo'Nique made light moves that matched the beat of the song. The pair's movements looked more coordinated as the tempo of the loud beat song increased too. 
Much more than anything else, Mo'Nique looked like she was having fun doing it as she smiled and made fun expressions looking at the camera. 
At some point, she bent low going as far down as possible while her partner chanted to encourage her.
Mo'Nique has managed to keep her fitness regime for many years and judging by this video, it is no surprise. 
Famous media outlet @theshaderoom reposted the video via their Instagram, and Mo'Nique received many supportive words from fans. 
"Watching her weight loss journey is honestly INSPIRATIONAL. NO SURGERIES, NO DIET PILLS, JUST DANCE, AND HARD WORK," one fan, @amirrdevouil wrote. 
Another user, @xo.gvld commented: 
"She lost all that weight, and I'm looking like I found it," alongside a crying emoji. 
MO'NIQUE'S WEIGHT LOSS JOURNEY HAS BEEN CHRONICLED OVER THE YEARS 
The comedian has indeed, made significant progress in her weight loss journey going by how slim her waist now look compared to years before now.
 At 51, Mo'Nique has a strong endurance for physical exertion, and this one-day-old video of hers proves that. 
Dancing to lose weight has been one of Mo'Nique's favorites over the years. She is especially not one to hide away while trying to shed some pounds. 
Mo'Nique has chronicled her weight loss journey by continually sharing pictures and videos with fans via her Instagram.
Most of these are accompanied by encouraging words from the mother of four. 
In 2016, People shared reports that Mo'Nique had lost 6 inches off her bust and gained flexibility.
Losing even more weight is inevitable as the "Bessie" star shows off her dedication to the program. 
Like her fans pointed out, her progress is a very admirable one and it can only be hoped that she continues to share more dance videos like this one.