Fans React to the Historic Premiere of Season 21 of 'Law & Order: SVU'
Season 21 of "Law & Order: SVU" premiered on September 26, which made it the longest-running live-action series on TV. Fans couldn't help but share their excitement on social media.
Showrunner Warren Leight, who left his position in 2016, came back for this season. He pointed out that he felt "a little bit upset" because he could have written about many things that happened during the period he was gone, including the #MeToo movement.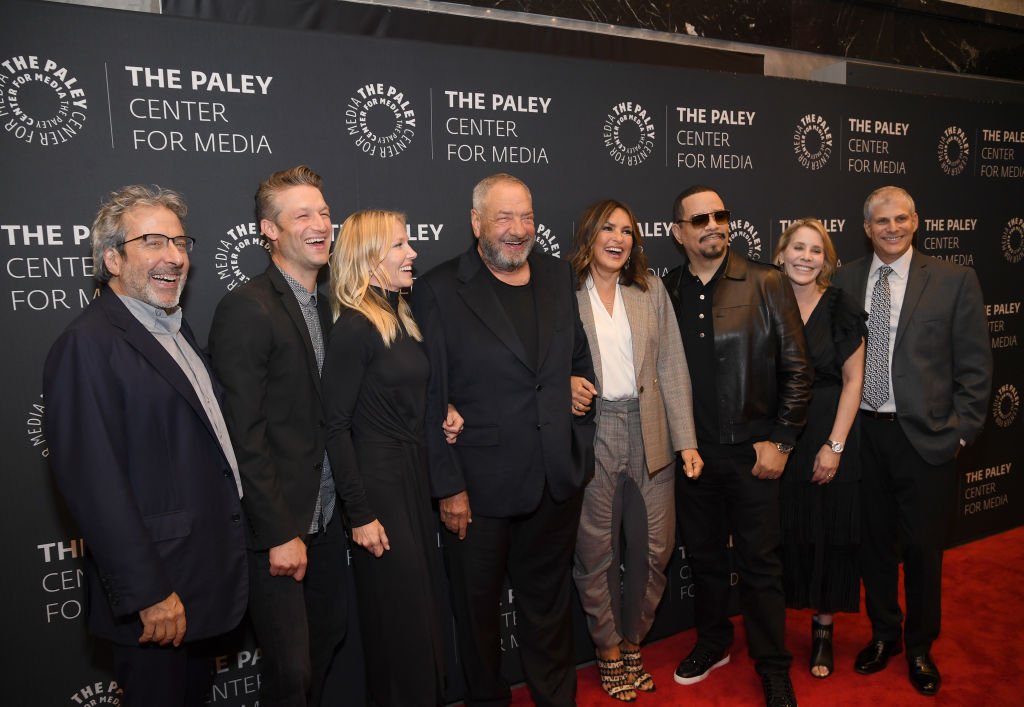 Details of the season
Apart from that, he revealed fascinating details of the events that will unfold throughout the season. One of them is that the first seven episodes will address class differences and how it determines the way a person's case is handled.
"Right off the bat, we show how difficult it is to go up against the rich and powerful and how hard it is for the less fortunate to get justice," confessed Warren.
Some characters will take on different jobs
About Olivia Benson, the main star of the show played by Mariska Hargitay, Warren revealed that things wouldn't be as smooth as expected. She would have to take a different approach to get what she wants.
"Benson can no longer get what she wants because she's been there so long and because she just asks for it. She's going to have to be a little more political this season to deal with the higher-ups, and she's going to have to manage her staff differently," Warren added.
Another surprising aspect of season 21 is that Dominick "Sonny" Carisi, portrayed by Peter Scanavino, will no longer be a detective but the ADA. As per Olivia, she won't be the lieutenant but the captain.
Talking to E! News, Warren said that this season would be about "passages and changes," adding that most characters would be in a different place at the end of the season.
Peter Scanavino revealed his thoughts on the new role that his character will take in the show, admitting that he was excited for being in a place "not knowing what to do." He added, though, that he missed being in the arrest and interrogation scenes.
About Carisi's new job, Warren said that the change represents a challenge and that he is not going the be 100 percent ready at the start of the season. The showrunner added that he would have to "earn his shot to get a big case."
Loved it! That's how you kick off your record breaking season! #SVU21

— Laura Navins ✌🏽✌🏻 (@laura_navins) September 27, 2019
People's reaction
Even though some people consider that such drastic changes could negatively affect the show, "Law & Order" fans took to Twitter to share their thoughts and excitement about season 21 premiere.
One of them admitted that no words were good enough to describe it. They added that it was "one hell of [an] episode" and that they couldn't wait for the next one.
No words are good enough. That was one hell of a episode. Can't wait for episode 2.

— Pauline Guenther (@paulieguen) September 27, 2019
Another netizen wrote that the episode was "better than ever." They even suggested that, given how good it was, NBC should announce the season 22 renewal already.
Better than ever. Y'all might as well put in that Season 22 renewal right now!

— 🌨 Joe Schiavi ❄️ (@ScoundrelPrez) September 27, 2019
For a Twitter user, the episode was too emotional. She described it as "history making and timely," and confessed that she cried.
History making and timely. I'm not ashamed to admit I cried😭

— 🖤BlackLivesMatter🖤 (@Aly_Cat_Leb) September 27, 2019
"Wow!!! So many changes so fast.  Law and Order SVU never disappoints. As is proof by the historic [21st] season. They do a wonderful job of portraying real stories. I can't wait until next week," admitted another user.
Wow!!! So many changes so fast. Law and Order SVU never disappoints. As is proof by the historic 21 season. They do a wonderful job of portraying real stories. I can't wait until next week.

— Tyesha Mapp, SN (@tmapp1998) September 27, 2019
The show's fans are expected to keep getting surprises throughout the season as Warren added some fresh voices to the writers' crew, including three journalists and two playwrights.
According to Warren, journalists understand cultures and classes in the city in a much better way, and playwrights have a "great sense of dialogue."
Wow. I don't even know where to begin. So many changes. Most of which I'm loving. The acting, as always, amazing. Ask me tomorrow after I've had time to really wrap my head around it.

— Kathryn Selin 💙💚🏳️‍🌈🤍🖤 (@Piakat) September 27, 2019
He added that people would get to see more of the diversity found in New York and, to get that, they have "a more diverse writers' room."
"Law & Order: SVU" airs Thursdays on NBC.